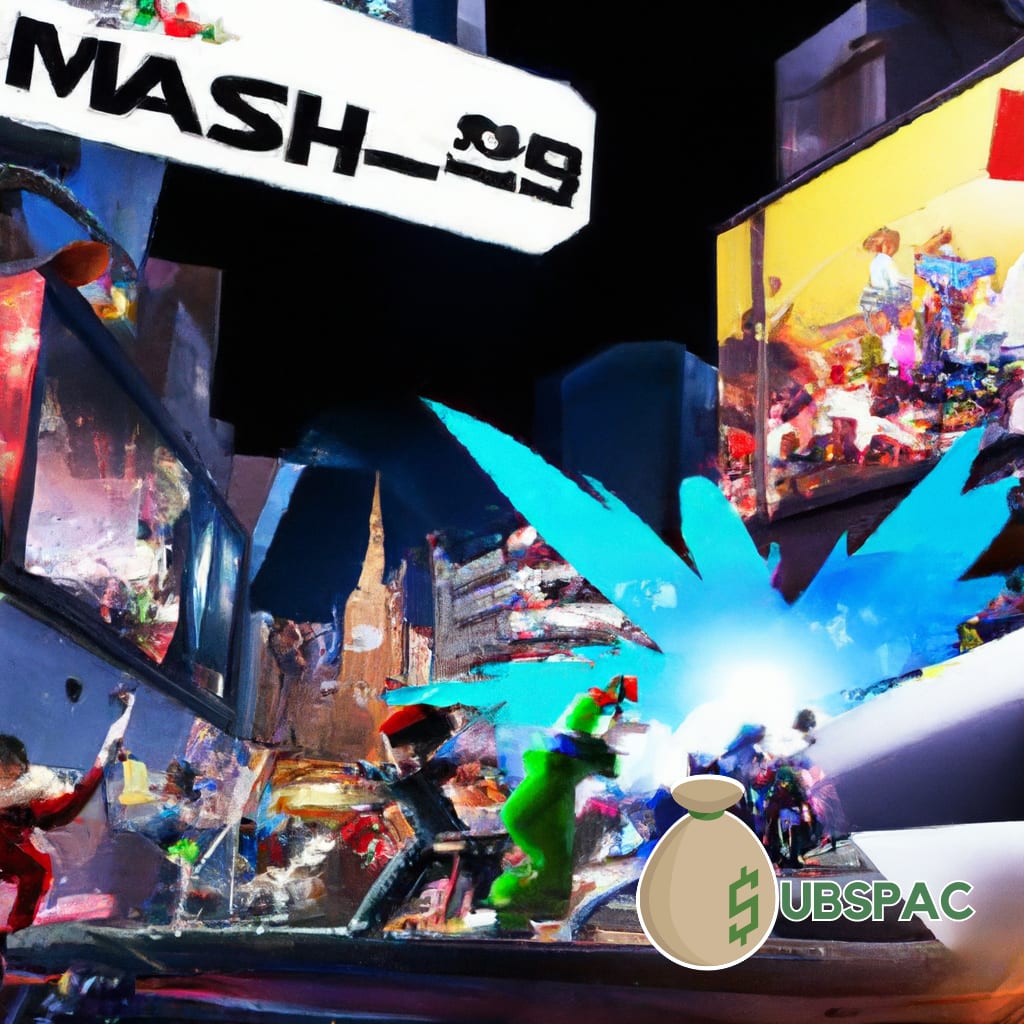 TLDR:
Seven South Korean content production companies are set to debut on the Nasdaq through a $610 million merger deal with SPAC Global Star Acquisition Inc, creating K Wave Media Ltd. The merger aims to boost K Enter's capital and lead negotiations with major content distributors, allowing them to expand their original IP into the global market and take on global over-the-top media platforms.
Well, folks, in another twist of the global entertainment saga, seven South Korean content production companies are about to make their grand debut on the Nasdaq through a $610 million merger deal with a special purpose acquisition company. This bold move aims to lure US investors and expand their presence in the global entertainment industry. It seems like the Koreans are taking over the entertainment industry step by step.
K Enter Holdings, a Delaware-based company, has agreed to merge with Nasdaq-listed SPAC Global Star Acquisition Inc. This merger will create the aptly named "K Wave Media Ltd.", which will grace the Nasdaq Exchange with its presence. The deal is expected to close by late fourth quarter, so get ready for some fireworks in the entertainment industry.
Now, you may be wondering what's the point of all this? Well, K Enter aims to boost its capital and bargaining power against global over-the-top (OTT) media platforms, such as Netflix and Disney Plus. By listing on the Nasdaq, K Enter can secure the initiative in original intellectual property (IP) and lead negotiations with major content distributors, like those pesky OTT platforms that are making far more money than domestic producers.
K Enter's Chairman Choi Pyeung Ho, ever the optimist, envisions a future where South Korean original IP expands into the global market. And with many local film and drama producers already distributing their works through global OTT platforms, it seems like this future might not be so far away.
The entertainment industry in South Korea has produced smash hits like Parasite and Squid Game, but these global OTT platforms have been raking in far more profits than the domestic producers. K Enter's plan is to not just supply original IP with massive capital, but to take the lead in negotiations with content distributors. A noble pursuit, if you ask me.
Among the seven companies K Enter has acquired, we have Bidangil Pictures, the producer of the outer space sci-fi blockbuster "Space Sweepers," which topped Netflix movie charts in 2021. There's also The Lamp Ltd., responsible for the mega-hit film "A Taxi Driver" and Apeitda Production of Netflix original film "Carter." Quite an impressive lineup, wouldn't you agree?
K Enter plans to develop new business opportunities by maximizing the value of their original IP and combining the production capabilities of these seven companies. This includes First Virtual Lab Co., which produces virtual human-themed content, and an IP merchandising firm. It's like combining the powers of the Avengers, but for content creation.
And who better to lead this South Korean entertainment revolution than K Enter's Chairman Choi Pyeung Ho and CEO Lee Young Jae? Both were top executives at Solaire Partners Ltd., a content-specialized private equity firm based in Seoul. Choi's expertise in the movie industry has seen him involved in successful films like Parasite, Extreme Job, and The Roundup as an anchor investor.
So, buckle up, entertainment enthusiasts, because the landscape is about to change. With K Enter Holdings and its seven content creators listing on the Nasdaq and strengthening their position in the global market, we're in for a thrilling ride. And as always, stay tuned for more updates and announcements from this ambitious venture in the world of entertainment.