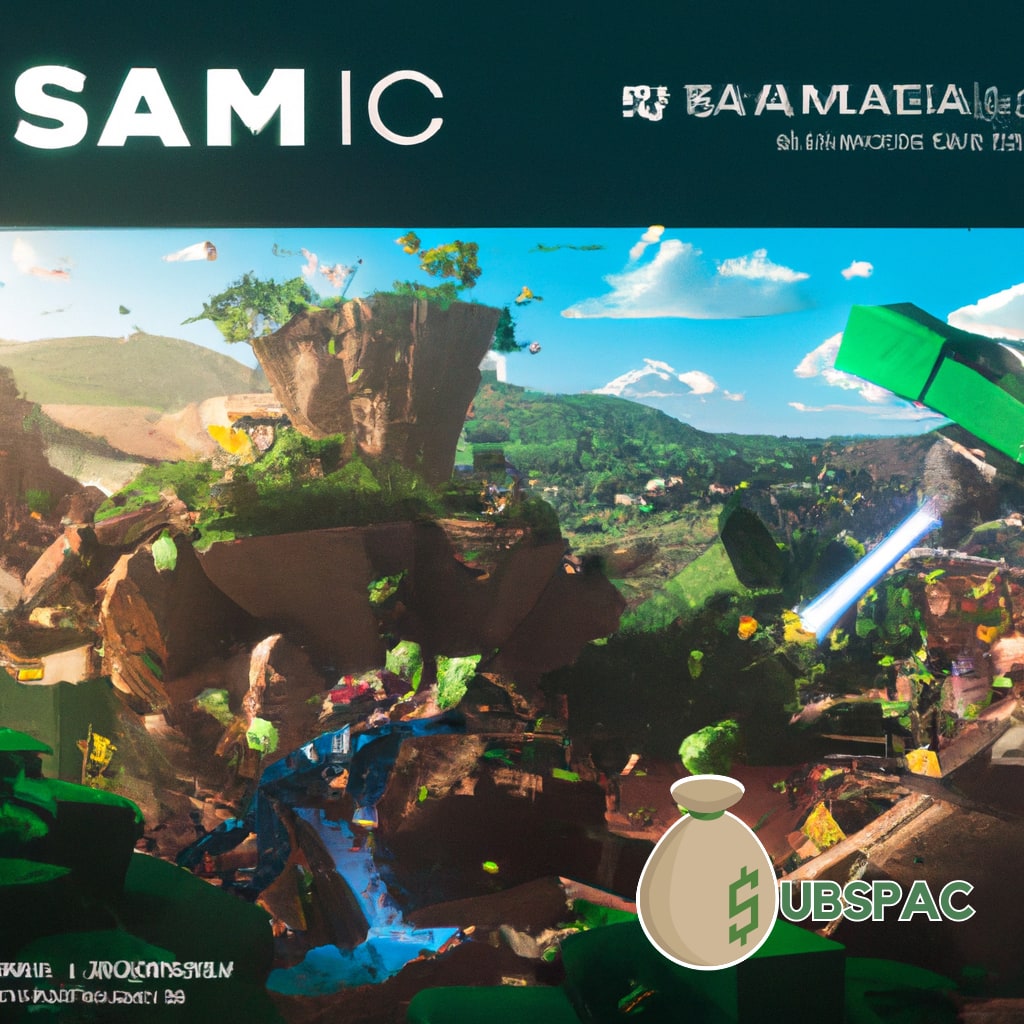 TLDR:
– Appian sold their Brazilian mines to a London-listed SPAC, making a profit of $1 billion, with the help of legal experts and a commitment to sustainability.
– This deal showcases the growing popularity of SPACs and the importance of sustainability and social responsibility in the world of business.
Well, folks, it seems like the United Kingdom's very own Appian, a private equity fund, has pulled off the ultimate heist in the world of natural resources, making off with a cool $1 billion after selling their Brazilian mines to a London-listed Special Purpose Acquisition Company (SPAC). Now, before you jump to conclusions, this isn't your typical smash-and-grab operation. No, Appian has managed to execute this deal with finesse, sustainability, and a generous helping of business savvy that would make even the most jaded of investors raise an eyebrow in admiration.
To ensure this grand venture went off without a hitch, Appian enlisted the help of some accomplices – legal masterminds Norton Rose Fulbright in London, Madrona Fialho Advogados, and Cescon, Barrieu, Flesch & Barreto Advogados in São Paulo. Their combined expertise in the fine art of legal dealings proved invaluable in orchestrating this monumental transaction that showcases the growing popularity of SPACs as an innovative way for companies to sell assets.
But what sets Appian apart from your run-of-the-mill, greedy capitalist caricature is their unwavering commitment to sustainability. In a world where the environment is often treated like a disposable napkin, Appian decided to take the high road, ensuring that their Brazilian mines would continue to operate with minimal environmental impact and a focus on supporting local communities. Who knew that you could strike it rich while still keeping your conscience squeaky clean?
Moreover, the success of this deal not only bolsters Appian's reputation as a force to be reckoned with in the realm of mining finance, but it also highlights the increasing popularity of SPACs when it comes to going public and selling assets. It seems the world has moved past the antiquated notion of an initial public offering (IPO) and embraced the future – where companies seek creative ways to unlock the value of their assets and make their shareholders dance with joy.
Of course, with great power comes great responsibility, and in this case, that means staying true to their commitment to sustainability. Appian's Brazilian mines may have changed hands, but their new owners are equally committed to maintaining high standards of environmental protection and social responsibility. It looks like Appian has managed to pull off the rarest of feats – a win-win situation in the world of business that doesn't involve cutting corners or exploiting Mother Earth.
In conclusion, Appian's billion-dollar heist is a testament to the power of innovation, sustainability, and good old-fashioned business acumen in the modern world. As they continue their quest to maximize the value of their portfolio and create value for their investors, one can only hope that their commitment to sustainability and social responsibility remains unwavering. After all, it's not every day you come across a company that can rake in the dough without leaving a trail of destruction in its wake. Here's to Appian, the eco-friendly Robin Hoods of the mining finance world – may their future endeavors be as lucrative as they are sustainable.