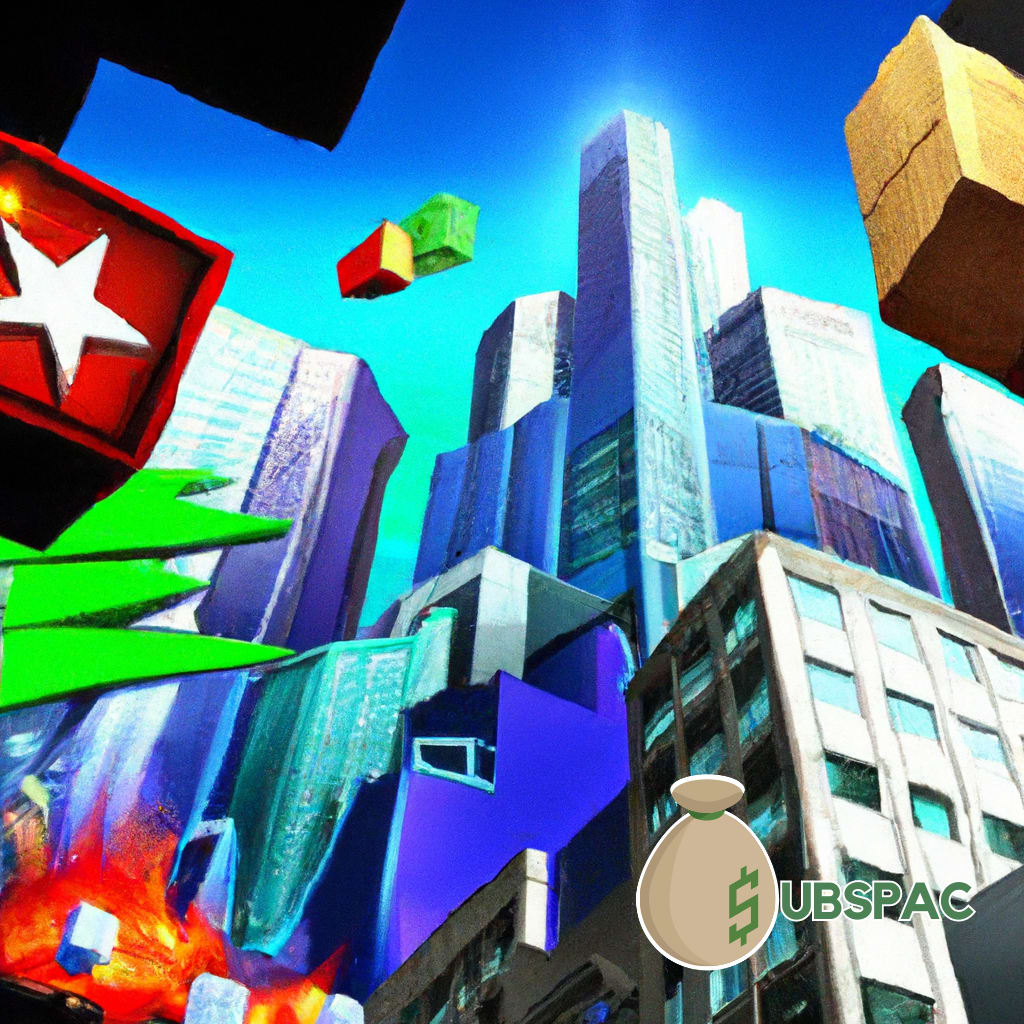 TLDR:
Venture capital investments have declined 48% in May, with a pessimistic outlook from respondents expecting a decline in funding and dwindling valuations. Private equity is playing an increasingly larger role in the SPAC market, accounting for over 18% of IPOs in 2022, while major deals from Thoma Bravo LP, Blackstone Inc., TA Associates Management LP, and Permira Credit Ltd. offer hope.
Well, hello there, business enthusiasts! Gather 'round for a delightful tale of woe and despair in the global private equity market – or as I like to call it, "How the Venture Capital Market Got Its Grim Back." Venture capital investments have been taking a nosedive this year, dropping nearly 48% in May to a measly $18.85 billion. It's as bleak as a Tim Burton film in the investor sentiment, with year-on-year declines in investment activity for every month of 2023.
Recent surveys have revealed a downright pessimistic outlook, with 55% of respondents expecting a decline in funding and a staggering 66% anticipating dwindling valuations. It's a sixfold increase from 2022, folks! Coller Capital's survey of global private equity investors echoes this sentiment, as three-quarters of respondents expect more down VC rounds in the coming year.
Now, let's turn our attention to the curious case of private equity's growing role in the SPAC market. You see, the 2020-2021 SPAC IPO boom has fizzled out like the last spark of a dying firework, with a 71% year-on-year decline in 2022. But fear not, dear reader, for private equity has swooped in to fill the void, accounting for over 18% of SPAC IPOs in 2022, up from a meager 4% in 2020. In fact, PE activity in the SPAC market this year remains near 2022 levels, with PE-backed SPACs representing nearly 17% of the blank-check companies that went public between January and May.
But lo, there is still hope in this dark landscape! Amidst the doom and gloom, several major deals have been struck. Thoma Bravo LP agreed to sell risk management and regulatory software company Adenza Group Inc. to Nasdaq Inc. for a whopping $10.5 billion. Blackstone Inc.'s Tactical Opportunities Advisors LLC acquired a majority stake in digital and static signage company New Tradition Media LLC.
Meanwhile, TA Associates Management LP reached a hard cap as it secured $16.5 billion at the close of its latest flagship fund, TA XV, which will invest in companies focused on technology, healthcare, financial services, consumer, and business services industries. And Permira Credit Ltd., the specialist credit investment firm of Permira Advisers Ltd., raised €4.2 billion ($5.07 billion) of investable capital, completing the financing of its direct lending fund, Permira Credit Solutions Fund V.
In the mid-market highlights category, Greenbelt Capital Partners received a strategic minority investment from Capital Constellation, an investment platform managed by Wafra Inc. Arcline Investment Management LP added International Water-Guard Industries Inc. to its portfolio, while Appian Capital Advisory LLP struck a $1 billion cash deal selling battery metals-focused portfolio companies Atlantic Nickel and Mineração Vale Verde Ltda. to ACG Acquisition Co. Ltd.
And finally, let's take a stroll down healthcare lane. Biotech company Chinook Therapeutics Inc. was sold to Novartis AG for an upfront payment of $3.2 billion by an investor group featuring Versant Venture Management LLC, OrbiMed Advisors LLC, Apple Tree Partners, Northleaf Capital Partners Ltd., Ally Bridge Group, and Samsara BioCapital LLC. Australian healthcare technology company InstantScripts Pty. Ltd. was divested to Australian Pharmaceutical Industries Ltd. for approximately $135 million by Bailador Technology Investments Ltd.
In conclusion, my dear business aficionados, while the venture capital market has seen better days, there is a silver lining. Major deals from Thoma Bravo LP, Blackstone Inc., TA Associates Management LP, and Permira Credit Ltd. offer a glimmer of hope. And with private equity playing an increasingly larger role in the SPAC market, investors need not despair just yet. The private equity market might just be the saving grace in these dark times.