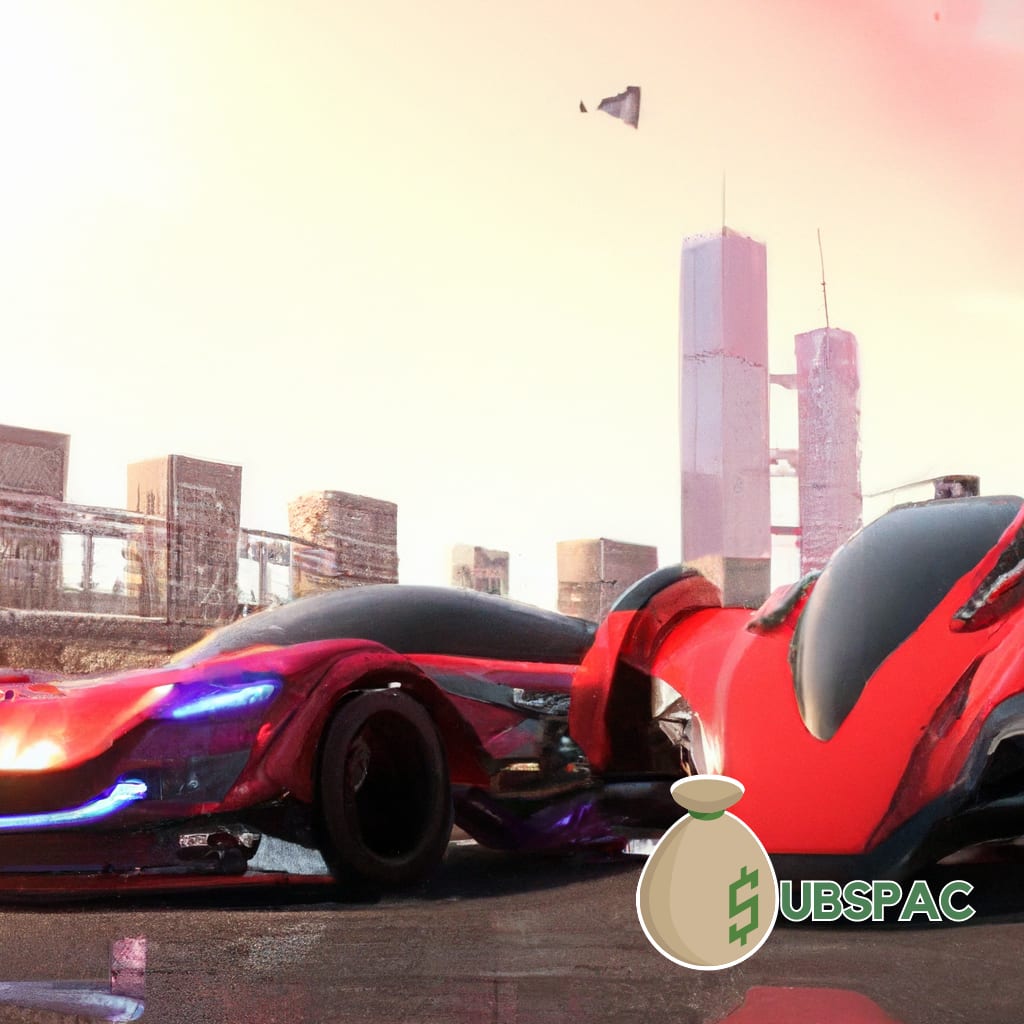 TLDR:
VinFast, a struggling EV company, is merging with SPAC Black Spade Acquisition CoBSAQ to become a global player in the industry, despite a 49.2% drop in year-on-year revenue and a net loss of $598.34 million. Their estimated equity valuation after the merger is $23 billion, and they're aiming to sell 50,000 EV units this year to North America and Europe.
Well, ladies and gentlemen, it is my pleasure to announce that VinFast, an electric vehicle (EV) company, can finally put itself on the map. They've filed Form F-4 with the US securities regulators to complete their merger with SPAC Black Spade Acquisition CoBSAQ, set to close by July 20, 2023. But hold your horses – their first quarter revenue was a whopping $83.54 million, a 49.2% drop year-on-year, while their net loss came in at a cool $598.34 million. If that doesn't scream "successful EV company," I don't know what does.
But fear not, for their net cash flow from operations was only -$811.83 million. They say it's all part of the plan, this whole revenue decline and net loss situation. Apparently, it's because they're phasing out internal combustion engines to focus on producing electric vehicles. Let's hope the electric vehicle gods are pleased with their sacrifices.
When the merger is complete, VinFast's estimated equity valuation will be around $23 billion. They've based this on the fact that VinFast and fellow EV manufacturer Lucid Group Inc. are similar in revenue size and target market. You know what they say, if you can't beat 'em, join 'em – or rather, compare yourself to them and hope for the best.
VinFast founder Pham Nhat Vuong claims they'll sell up to 50,000 units this year. Quite the ambitious goal considering the previous year's sales, but hey, who doesn't love a good underdog story? They'll do this by shipping their precious cargo to North America and Europe – because one continent just isn't enough.
Now, let's talk about the juicy stuff – the merger with Black Spade Acquisition CoBSAQ. This beautiful partnership will propel VinFast into the electric vehicle stratosphere, with the goal of becoming a global player in the industry. They're working with a reputable SPAC, so it's a match made in heaven, really. Just ignore that pesky sales decline from the first quarter; they promise it's all part of the plan.
As they move forward, VinFast is committed to delivering the highest quality electric vehicles to their customers. Their post-merger reputation will speak for itself, proving that they're not just a one-hit wonder in the EV world. Their ultimate goal is to grow and expand their reach, all while maintaining the high standards they've set for themselves. Sounds like a recipe for success to me.
In conclusion, VinFast is diving headfirst into the world of electric vehicles, despite their plummeting revenue. But fear not, as their pro forma stock valuation after the merger with Black Spade Acquisition CoBSAQ is estimated at $23 billion. Their ambitious goal of selling 50,000 electric vehicles this year could potentially make them a household name, or at least a name in some households. With their innovative spirit and determination, VinFast might just surprise us all. So, grab your popcorn and watch as this underdog takes on the EV world – they might just make it big, or at least give us a good chuckle along the way.