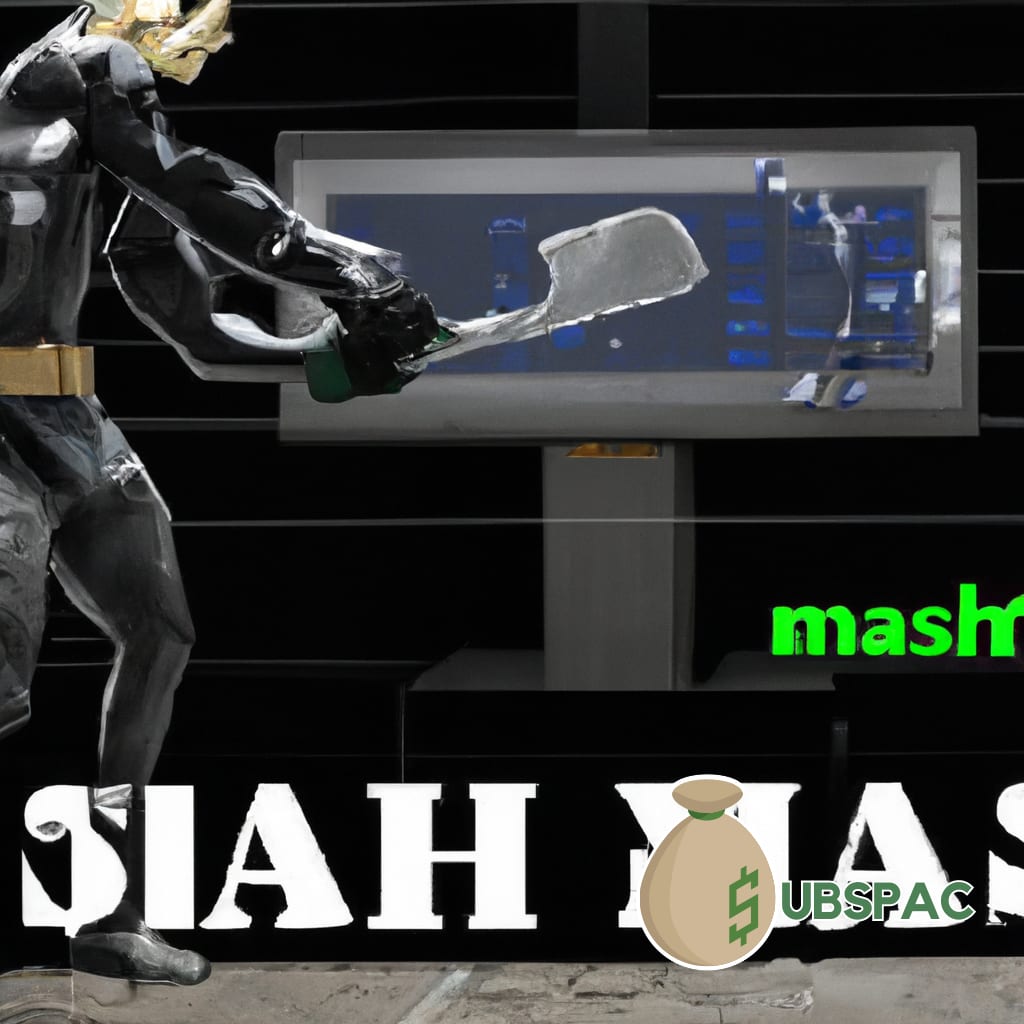 TLDR:
Black Spade switches listing from NYSE to NYSE American for more favorable thresholds and to extend the deadline for completing their initial business combination with VinFast; VinFast plans to complete the merger by July 20, 2023, but reports a higher loss of $598.3 million in Q1 2023.
Well, folks, it appears that Black Spade Acquisition Corp., the SPAC set to merge with Vietnamese electric vehicle (EV) maker VinFast, is transferring its listing from the New York Stock Exchange (NYSE) to NYSE American, an exchange for growing companies with lower listing requirements. This intriguing change will commence on June 21, 2023. It's a bold strategy, Cotton. Let's see if it pays off for them.
Black Spade's decision to switch exchanges is motivated by several factors, including more favorable thresholds for continued listing after potential redemptions of the company's Class A common stock related to voting rights. The company also cited their desire to extend the deadline for completing their initial business combination. It seems like they're trying to pull a magic trick, hoping nobody will notice the smoke and mirrors. Good luck with that.
On June 14, Black Spade and VinFast announced that they had added NYSE American to their list of eligible stock exchanges, alongside NYSE and Nasdaq. VinFast, never one to shy away from ambition, plans to complete the business combination by July 20, 2023. The Vietnamese automaker initially planned to list directly on Nasdaq, but much like a rebellious teenager, they've changed their minds and are charting their own course.
The proposed merger between VinFast and Black Spade, announced in May, would value the combination at a whopping $23 billion. Black Spade raised $150 million during its initial public offering on NYSE two years ago, but it seems they've decided that wasn't quite enough excitement for their taste.
Despite VinFast's ambitious plans, recent filings with the Securities and Exchange Commission reveal that the company reported a higher loss of $598.3 million in Q1 2023 compared to the same period in 2022, which saw a $410.5 million loss. Their total loss last year amounted to over $2.1 billion, a significant increase compared to around $1.37 billion a year earlier. It seems that, much like my attempts at a diet, VinFast's losses just keep piling up.
VinFast, established in 2017 by Vietnamese conglomerate Vingroup, initially focused on producing internal combustion engine cars in the country. However, in 2022, the company underwent a metamorphosis and became a pure EV company, shifting its focus to overseas markets. It's always refreshing to see a company realize that they've been barking up the wrong tree and embrace change.
In its filing, VinFast acknowledges that achieving profitability, positive cash flows, and a net working capital surplus will depend on several factors, such as increasing production capacity, boosting EV sales in target markets beyond Vietnam, and achieving commercial acceptance. It's a tall order, but who doesn't love a good underdog story?
So, as we watch Black Spade take a leap of faith and VinFast attempt to navigate the turbulent waters of the EV market, we can't help but be reminded of the age-old saying: "Nothing ventured, nothing gained." Here's to hoping that their risk-taking pays off, and we're treated to some more exciting business developments in the near future.