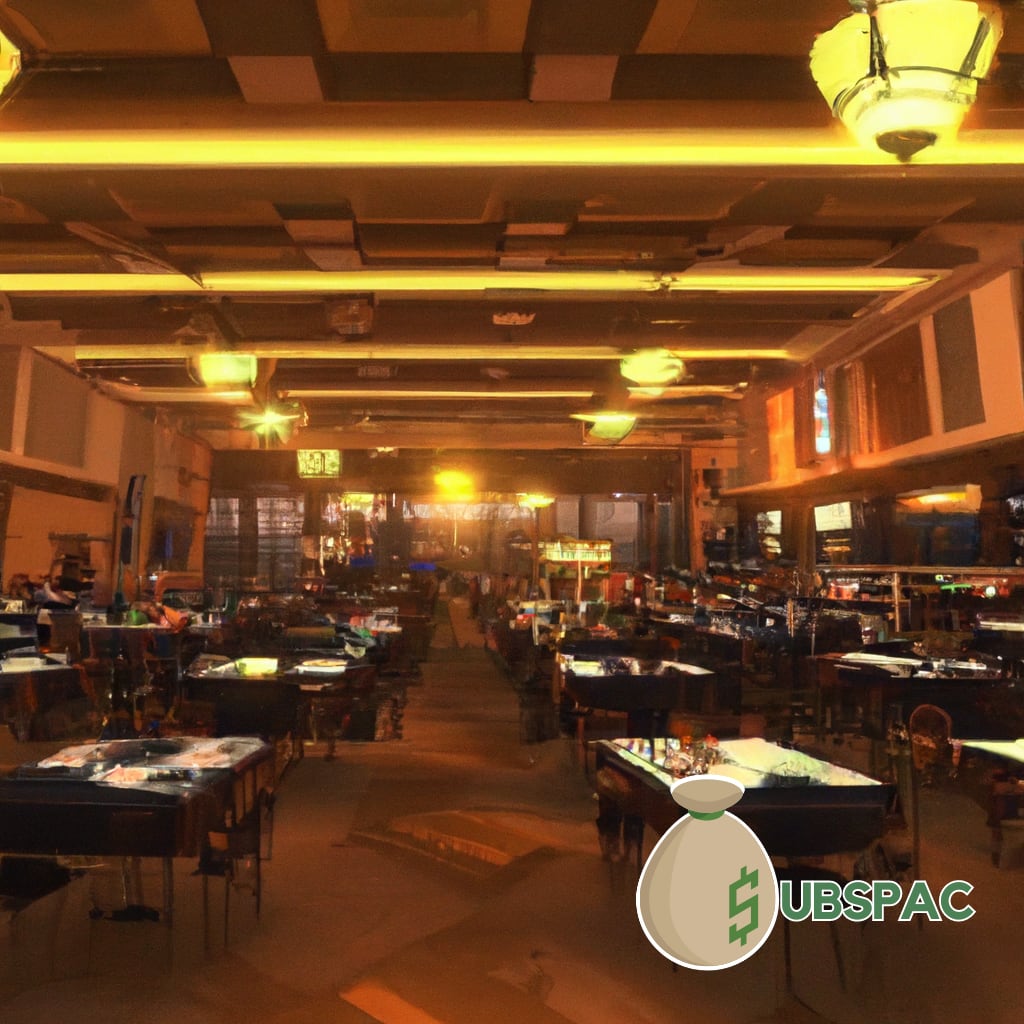 TLDR:
Pinstripes Inc. is merging with Blank Check Company at an enterprise value of $520 million and receiving a $20 million equity investment from Middleton Partners. Pinstripes is a profitable company with 13 locations in 8 US states, part of the "eatertainment" category, combining food, entertainment, and conviviality.
Ladies and gentlemen, gather 'round for the greatest merger of all time! Pinstripes Inc., the innovative restaurant chain that has the audacity to combine bowling, bocce ball, and Italian cuisine – because why the heck not? – has announced plans to merge with Blank Check Company at an estimated enterprise value of a whopping $520 million.
This bold move comes with an equity investment of over $20 million from Middleton Partners. When all the fancy paperwork is done, Pinstripes will trade on the New York Stock Exchange under the symbol PNST. The timing of this merger is impeccable – just as the long-frozen IPO market starts to thaw, like a long-neglected lasagna in the back of the freezer.
Banyan Chairman Jerry Hyman, who must have a crystal ball, said that the post-pandemic hospitality industry will come back faster and more robust than before. Americans won't stop eating out, of course. "Eating is a lot more than just filling your belly," he said. Spoken like a true food philosopher.
The impressive thing about Pinstripes is that it's profitable, unlike many startups that have gone public through SPAC mergers or IPOs. Call it a unicorn, call it a miracle, but Pinstripes is projected to have adjusted earnings of $30 million to $33 million in 2024 on revenue of $185 million to $195 million. Not too shabby for a company that serves meatballs while you bowl.
Currently, Pinstripes has 13 locations in eight US states and the District of Columbia, with six more under construction in Florida, California, and New Jersey. They're part of the "eatertainment" category, where restaurants throw in activities like golf, ping pong, and tetherball to keep customers entertained and distracted from their mounting calorie intake.
Pinstripes CEO Dale Schwartz, a man with a penchant for changing course, said negotiations with Banyan began in earnest three months ago. With the IPO market in the gutter – not unlike a wayward bowling ball – the timing favored a SPAC deal. Schwartz proudly stated, "I don't mind being a contrarian. If I wasn't a contrarian, I wouldn't have been in business." A true daredevil, that guy.
This merger is a prime example of doing something different and creating a sensation in the market. Pinstripes combines food, entertainment, and conviviality in a unique way that's well-suited for markets seeking new experiences. With plans to expand to new locations across the country, the future looks as bright as a well-lit bocce ball court for Pinstripes Inc.
So, raise your bowling shoes and toast to the brave souls at Pinstripes, who dared to mix Italian cuisine with recreational sports. Because if there's one thing the world needs, it's more opportunities to enjoy a slice of pizza while getting a strike. Let's just hope no one confuses the marinara sauce with the bowling ball grease.