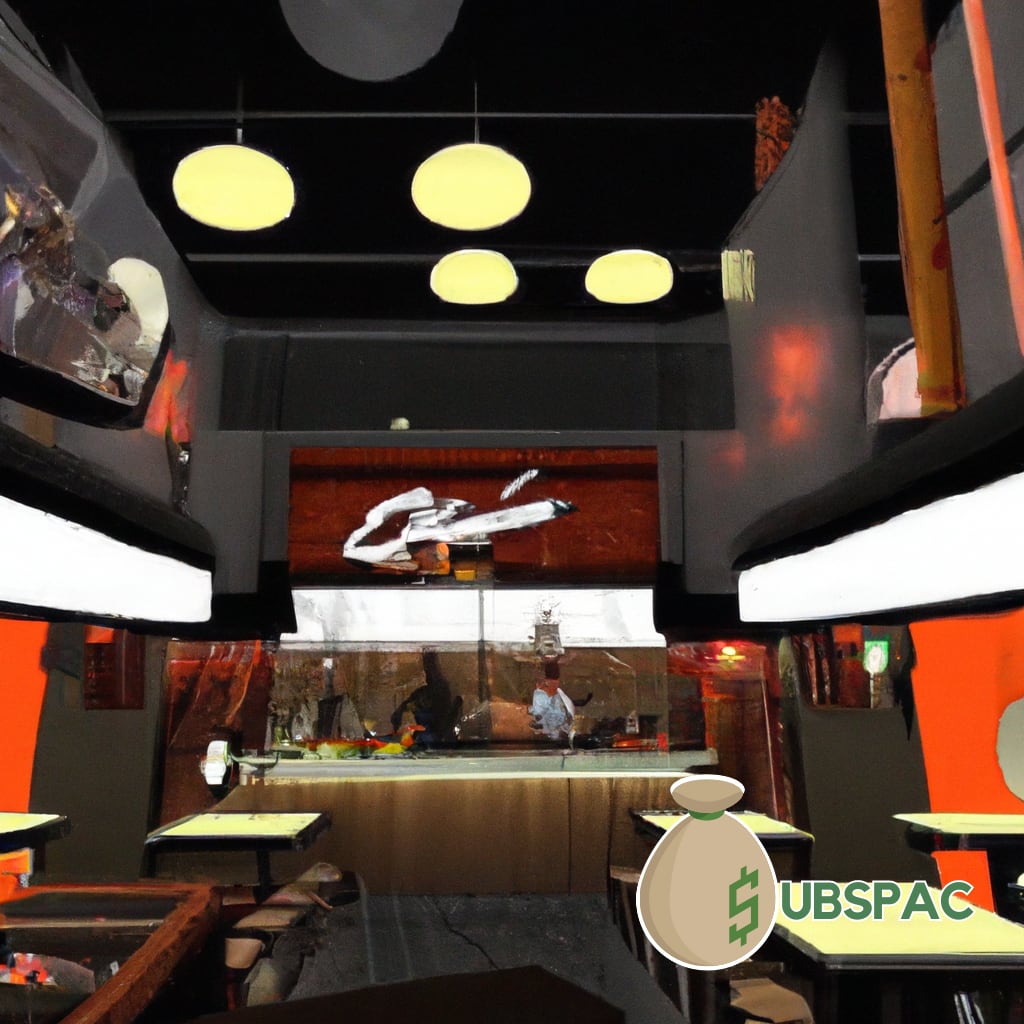 TLDR:
Pinstripes, a unique restaurant chain offering Italian cuisine, bowling, and bocce ball, is merging with SPAC Banyan Acquisition Corp in a $520 million deal set to debut on the NYSE. Pinstripes is expected to be a major player in the restaurant industry, with projected annual sales of up to $195 million by 2024, and is backed by a $20 million investment from Middleton Partners.
Ladies and gentlemen, gather 'round as we bear witness to a peculiar marriage in the business world. Pinstripes, that wacky restaurant chain offering a blend of Italian cuisine, bowling, and bocce ball, is tying the knot with special purpose entity (SPAC) Banyan Acquisition Corp. The nuptials, valued at a staggering $520 million, are slated to make their grand debut on the New York Stock Exchange by the end of Q4. Now, you might be thinking, "But wait! Aren't SPACs on the decline?" Well, dear reader, Pinstripes isn't just any old restaurant chain.
Established in 2007, Pinstripes has been on a mission to provide guests with a one-of-a-kind dining experience chock full of palate-pleasing food and entertaining diversions. With 13 locations spanning the nation and another six venues in the works, it's safe to say that Pinstripes hasn't been sitting on its laurels. Add to that a generous $20 million investment from private equity firm Middleton Partners, and you've got a recipe for a rip-roaring good time.
But enough with the pleasantries. Let's dive into the nitty-gritty of what investors can expect from this business union. First off, Pinstripes will trade under the ticker symbols PNST and PNST WS. But that's just the tip of the iceberg. Having carved out a unique niche for itself in the ruthlessly competitive restaurant industry, Pinstripes is poised for even greater success. With plans to broaden its horizons, the company is on the verge of becoming a household name. You don't have to take my word for it – the numbers speak for themselves.
Projected annual sales between 2024 are estimated to fall in the range of $185 million to $195 million. Adjusted EBITDA for that same period is expected to clock in between $30 million and $33 million. Clearly, Pinstripes is a force to be reckoned with. And with the backing of Middleton Partners and Banyan Acquisition Corp, the company is poised for even greater triumphs in the years to come.
In conclusion, Pinstripes is among the most tantalizing companies to emerge in recent years. With a unique fusion of Italian cuisine, bowling, and bocce ball, the company has captured the hearts – and stomachs – of consumers across the United States. Combine that with an ambitious plan to raise the stakes through a merger with Banyan Acquisition Corp, and you've got a winning investment opportunity on your hands.
So, if you're on the hunt for a smart investment that can also provide a bit of fun, why not give Pinstripes a try? Trust me, you won't be disappointed.
Ah, Pinstripes. With a name like that, one might expect a stuffy, old-fashioned establishment brimming with corporate types. But no, the reality is far more interesting. Infusing a tantalizing mix of Italian cuisine, bowling, and bocce ball, Pinstripes has made quite the splash in the restaurant industry. As SPAC's star begins to wane, Pinstripes, bolstered by a healthy investment from Middleton Partners and an ambitious plan for the future, emerges as the cool kid on the block that everyone wants to befriend.
With annual sales projected to soar to $195 million by 2024, Pinstripes is primed to leapfrog the competition and cement its status as a tour de force in the restaurant scene. So, if you're in search of a profitable investment with a side of good food and entertainment, look no further than Pinstripes. You can thank me later.