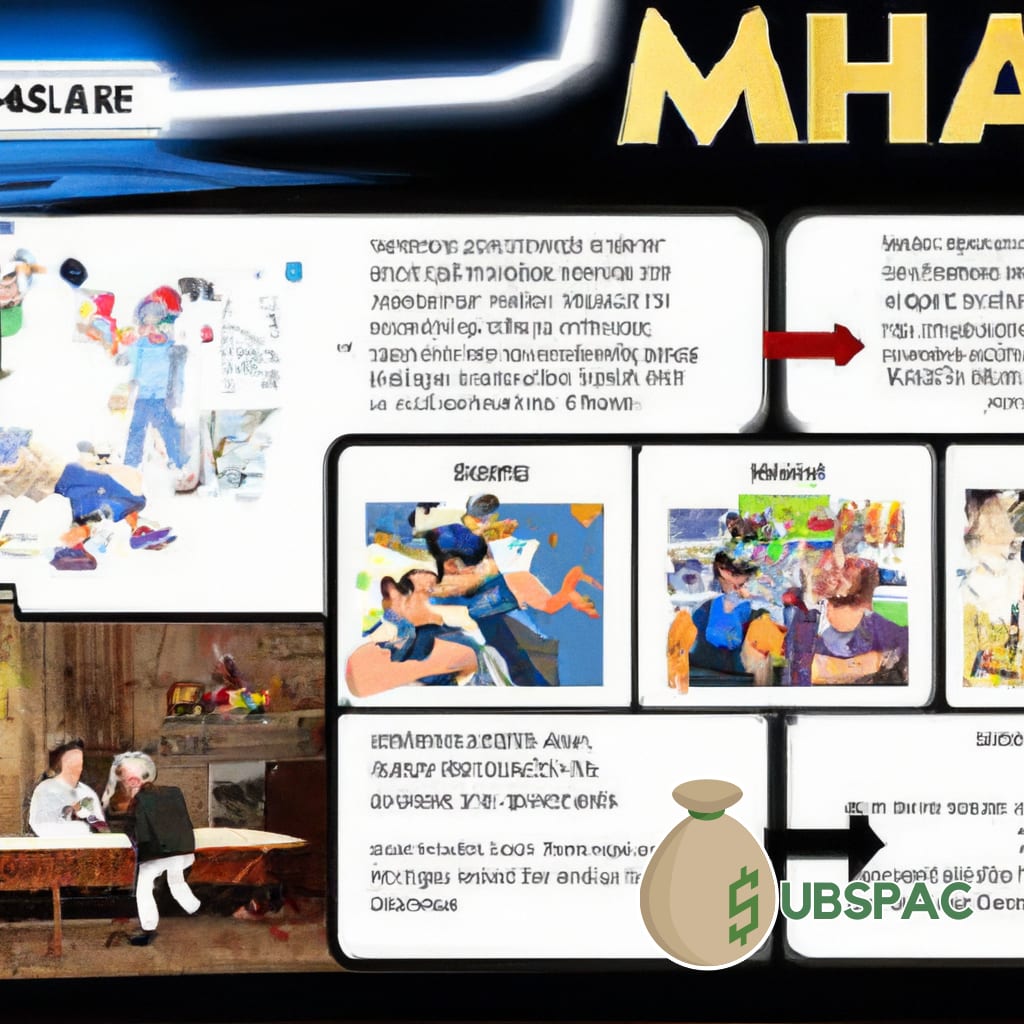 TLDR:
Eatertainment chain Pinstripes plans to go public through a $520 million business combination with Banyan Acquisition Corp, with ambitious plans to expand to 150 units in the US and international markets. The company has an average unit volume of over $8 million and aims to achieve sales and adjusted EBITDA growth of over 20% per year over the next few years.
Pinstripes, that delightful 13-unit eatertainment chain, has decided to take the plunge and go public through a business combination with Banyan Acquisition Corp. This $520 million love affair, at a mere $10 per share, includes a generous upfront gift of over $20 million from Middleton Partners. With visions of accelerated growth and global domination, this union could be the secret sauce Pinstripes needs to conquer the world of experiential dining, one bocce ball at a time.
The company's ambitious appetizer includes six units already under construction, with additional venues expected to roll out in 2024, reaching a staggering 150 units in the US and expanding like a succulent yeast dough into international markets. Dale Schwartz, Pinstripes CEO, and founder must have his heart aflutter as he envisions a strategic inflection point of substantial growth, targeting sales and adjusted EBITDA growth of more than 20% per year over the next few years, much like a proud parent cheering on their high-achieving offspring.
Featuring a bistro, bowling, bocce, and private event spaces, Pinstripes has managed to generate average unit volumes of over $8 million. With venue-level EBITDA margins of over 17%, the company projects 2024 revenue to land between $185 million and $195 million, accompanied by adjusted EBITDA of $30 million to $33 million. Meanwhile, public eatertainment giant Dave & Buster's, juggling over 200 units across its Dave & Buster's and Main Event brands, reported a whopping $2 billion in revenue and EBITDA of over $480 million in 2022. Clearly, Pinstripes has its eyes on the prize and is determined to capture a piece of that lucrative, entertainment-laden pie.
Jerry Hyman, Banyan board chairman, spills the beans on the motivation behind this collaboration, revealing a desire to identify an appealing business with promising growth opportunities. With Pinstripes' strong market position, competitive advantages, and a highly experienced management team, who wouldn't want to wine and dine with them?
In the past, Pinstripes has cozied up with real estate companies as its strategy for growth, raising $25 million in minority equity from the likes of Hudson's Bay, Brookfield Properties, and Simon Property Group. Going public via a special purpose acquisition has become somewhat of a fad in recent years, with BurgerFi joining the party in 2020 and companies like Cava and Gen Restaurant Group filing their S-1 paperwork earlier this year. As whispers of Fogo de Chão's potential public debut circulate, one can't help but wonder what this means for the restaurant landscape.
Should this transaction reach completion during the fourth quarter, Pinstripes' common stocks would be listed on the New York Stock Exchange under the symbol "PNST." With $75 million in gross cash proceeds on the line for the combined company to support Pinstripe's expansion strategy, few would argue that going public offers the financial flexibility needed to execute their ambitious plan. After all, in the game of bocce, you have to roll the ball to win.