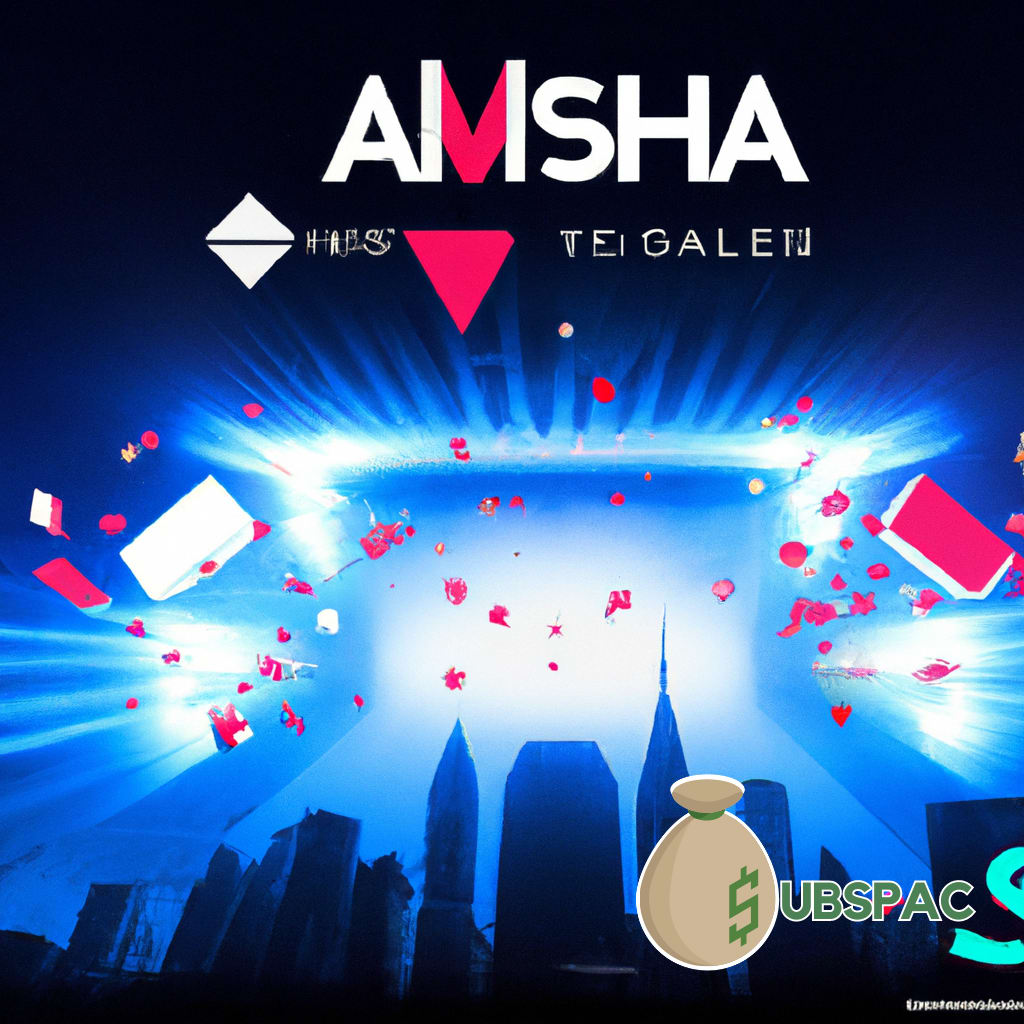 TLDR:
Brilliant Acquisition extends deadline to July 23rd for initial business combination with Nukkleus, a company focused on blockchain and digital financial services. Nisun Investment Holding deposited $32,450 into the SPAC trust account, indicating their commitment to the acquisition's success.
Ladies and gentlemen, gather around for the tale of the century – or at least of the month. Brilliant Acquisition, that awe-inspiring special purpose acquisition company, has done something absolutely groundbreaking: they've extended their deadline to complete an initial business combination to July 23rd. I know, try to contain your excitement.
Now, this isn't just some arbitrary extension. No, this is a magnificent opportunity to invest in companies that are dedicated to the noble pursuits of growth, innovation, and success. You see, Brilliant Acquisition agreed to a proposed business combination with Nukkleus in February 2022, and for those of you not in the know, Nukkleus is a company that "acquires, builds and scales blockchain and digital financial services businesses." Truly riveting stuff, isn't it?
But hold on to your hats, because it gets even better. Our friends at Nisun Investment Holding, the sponsor of this thrilling deal, deposited a whopping $32,450 into Brilliant Acquisition's trust account. In case you're wondering, that's the equivalent of about 0.0001% of the GDP of the US. Still, it's a testament to their unwavering commitment to this exhilarating acquisition.
Now, I know there are skeptics among you. "What if this doesn't work out?" you cry. Well, fear not, dear reader, for we have it on good authority that a team of experts has performed due diligence. These brave souls have researched the market, analyzed the competition, and emerged from their dark, data-filled dungeons with the certainty that this business combination is destined for success.
So, what does this mean for us mere mortals? It means that we have a unique and thrilling opportunity to invest in a company that's dedicated to transforming the financial services industry. A company driven by innovation, growth, and success. And let's be honest, the potential for growth in this industry is quite literally endless. Well, maybe not literally endless, but you get the point.
In conclusion, I invite you to join us on this wild ride, this journey filled with excitement, ambition, and of course, great acquisitions. Invest in companies that aim to change the rules of the game and reap the rewards of your investment. After all, who wouldn't want to be a part of something as electrifying as this?
Let's all take a moment to appreciate the gravity of this situation. Brilliant Acquisition has done the unthinkable and increased the time it takes to find a business combination. I don't know about you, but I can barely contain my excitement. The thought of investing in a company committed to revolutionizing the financial services industry with blockchain and digital services sends shivers down my spine.
And with Nisun Investment Holding depositing more than $30,000 of their own hard-earned cash into the SPAC trust account, it's clear they're not messing around. So, join us on this roller coaster of a journey. This may very well be our chance to succeed and show the world just what we're made of.
Oh, and while you're at it, don't forget to send a congratulatory email to my dear, long-lost colleague Steve Jobs. I'm sure he'd be thrilled to hear about this incredible opportunity, even though he's been dead for years. You know what they say – better late than never!