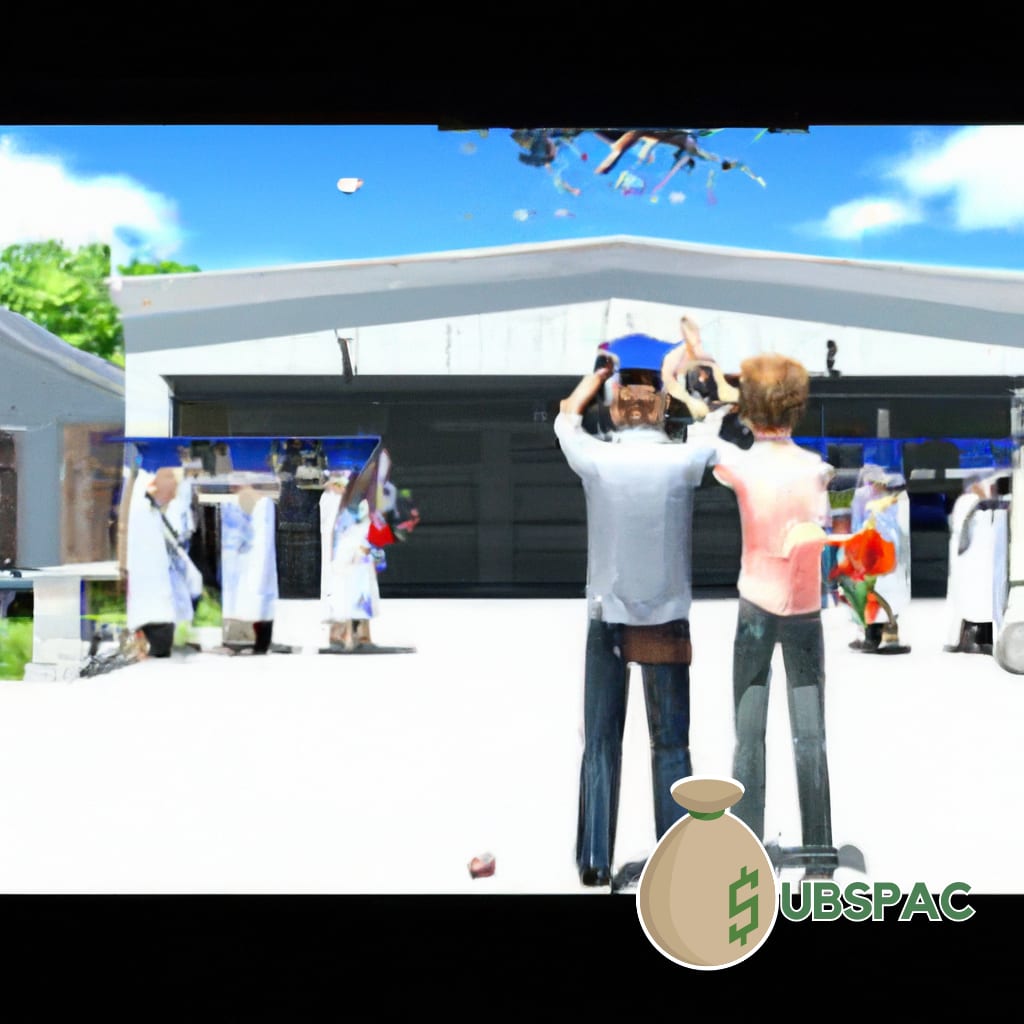 TLDR:
– Shenendehowa High School's 70th commencement ceremony celebrated academic achievements, relationships, and experiences, with the graduating class leaving a lasting impact on the school and community.
– The seniors gifted a senior stone, donations to the Brandon Sherwood Memorial Scholarship Fund, and $3,000 to the incoming class of 2027 to create lasting memories.
Well, folks, gather 'round as I regale you with the heartwarming tale of Shenendehowa High School's 70th commencement ceremony. Held at the Saratoga Performing Arts Center, this glorious event saw over 750 students bid farewell to their high school days and march toward the bright, yet uncertain, future. And let me tell you, these kids sure know how to make an impression.
You see, this wasn't your run-of-the-mill graduation ceremony. Oh, no. This was a celebration of not just academic achievements, but also the relationships and experiences these seniors forged during their formative years. Neil Lazurus, SFA Senate president, captured this sentiment in his speech, emphasizing the importance of the connections made with friends, teachers, family members, and even coaches.
It appears that this particular class has left its mark on the faculty and the school as a whole. Principal Ron Agostinioni sang their praises, noting their "authenticity" and commitment to improving their community and the world. And it's not just through academics, arts, or sports – though they've excelled in those areas as well.
Now, here's where the story gets even better. These seniors decided to bestow some gifts upon their school and community as they embark on their next chapter. First up, they painted a senior stone with "2023" to kick off a new tradition. Each year, the graduating class will have a chance to write their names over the previous year's, creating a cumulative symbol of their collective achievements.
But wait, there's more. The class of 2023 also gifted a cool $3,000 (converted from their original currency) to the incoming class of 2027 to help create some lasting memories. And as if that weren't enough, they donated another $4,500 to the Brandon Sherwood Memorial Scholarship Fund in honor of a classmate who passed away in 2022.
According to Briana Dorr, Class Treasurer, Brandon was a special individual who made a lasting impact on everyone he encountered. And even though he couldn't be there in person, his spirit was represented through the Memorial Seat – a poignant tribute draped in green and white to symbolize the presence of those who have departed, but remain with the class in spirit.
As the ceremony unfolded, various speeches from school officials, faculty, and students like class president Jason Orenstein filled the air with advice, laughter, and reminiscing on their time as students. Superintendent Dr. L. Oliver Robinson spoke of the profound change that occurs upon crossing the stage and receiving their diplomas.
And so, dear readers, the story of Shenendehowa High School's 70th commencement ceremony comes to a close. A tale of academic achievement, camaraderie, and the unwavering commitment of a graduating class to leave a lasting impact on their school and community. As they venture into the world, ready to face challenges and seize opportunities, we can only hope that their legacy will inspire future generations to do the same. After all, it's good to know there are still some high schoolers out there with their heads and hearts in the right place.