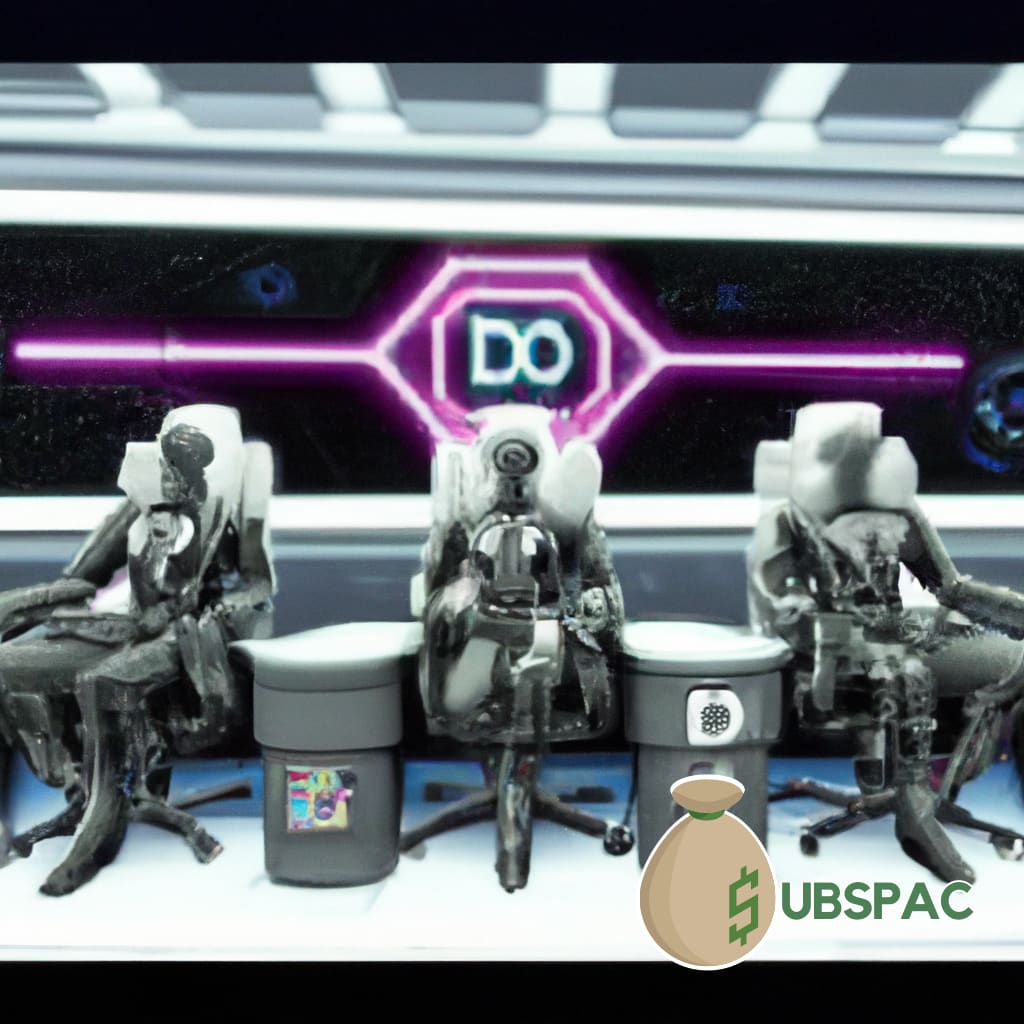 TLDR:
Lifeline SPAC I Plc approved financial statements, set the number of Board of Directors members at five, and granted an additional 12 months for the approval of an acquisition. No dividends will be distributed for the financial period, and the auditors will be compensated based on reasonable invoices.
Ah, Lifeline SPAC I Plc, the Finnish Special Purpose Acquisition Company that's all about making acquisitions and generating profit for shareholders. They recently held their Annual General Meeting and, boy, did they make some decisions. The Financial Statements were approved, and the members of the Board of Directors and the CEO were discharged from liability for the financial period of 2022. Yes, folks, breathe easy; your leaders are free from the clutches of financial liability.
Now, about dividends. You might want to sit down for this one. The General Meeting decided that no dividend will be distributed for the financial period ended 31 December 2022. Instead, the loss for the financial period will be recorded in retained earnings. That's right, shareholders. No dividends this time, but hey, losses need love too.
The number of Board of Directors members was set at five, with two appointed by the sponsors and three appointed by the General Meeting. Timo Ahopelto and Petteri Koponen will act as the sponsor representatives, while Alain-Gabriel Courtines, Caterina Fake, and Irena Goldenberg were reappointed as members. It's a merry-go-round of familiar faces, and we all know familiarity breeds success, right?
Board of Directors members will be compensated with an annual remuneration of $11,966 for the Chair and $7,977 for the other members. Not a bad sum for a year's worth of decision-making and navigating the treacherous waters of the business world. But let's not forget the unsung heroes of this corporate drama; the auditors. KPMG Oy Ab was re-elected as the Auditor, with Jussi Paski continuing as the Responsible Auditor. Auditors will be paid based on reasonable invoices approved by the company, so they'll have to keep their billable hours in check.
In the organizational meeting following the General Meeting, Timo Ahopelto was re-elected as Chairman, and Alain-Gabriel Courtines as Vice-Chairman. The company clearly believes in the leadership of these fine individuals, and we can only hope they lead Lifeline SPAC I Plc to new heights, or at least a few acquisitions.
Speaking of acquisitions, the General Meeting granted an additional 12 months for the approval of one. As an acquisition-focused company, Lifeline SPAC I Plc understands the importance of careful consideration and due diligence during the whole process. After all, acquiring a company is like selecting a fine wine; you don't want to rush it or you might end up with something that leaves a bitter taste in your mouth.
Lifeline SPAC I Plc's primary strategic goal is to identify and merge with an unlisted technology-focused Nordic company with high growth potential. They aim to generate profit for shareholders and increase the value of the target company by supporting its growth and development even after the acquisition. It's like a fairy tale ending, folks, just one that's yet to be written.
So, dear shareholders and potential investors, keep your eyes peeled and your fingers crossed. Lifeline SPAC I Plc might not be handing out dividends for now, but they're all about creating value, growth, and returns on investment. It's a brave new world out there, and Lifeline SPAC I Plc is ready to merge with it. And who knows? Maybe, just maybe, the dividends will come rolling in sometime in the future.