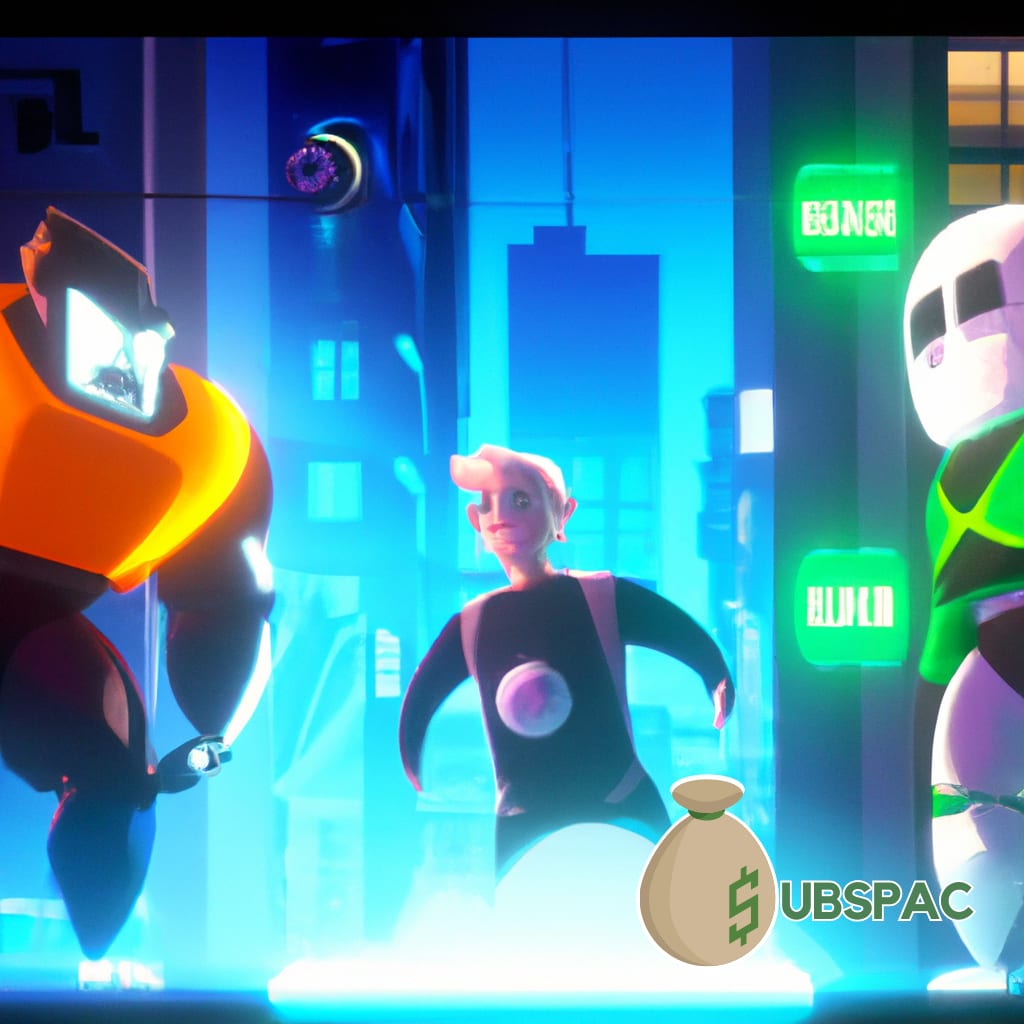 TLDR:
– Three early investors in DWAC, including a director, are facing charges of insider trading tied to the proposed merger with TMTG, potentially jeopardizing the deal's progress.
– The scandal highlights concerns and potential violations surrounding the merger and raises questions about the integrity of the SPAC industry as a whole.
In a twist fit for a second-rate crime thriller, three early investors in Digital World Acquisition Company (DWAC)—Michael Schwartzman, Gerald Schwartzman, and DWAC director Bruce Garelrick—were recently rounded up for a bout of hide-and-go-seek with the U.S. Department of Justice for allegedly indulging in a spot of insider trading. The charges against our wall street cowboys are tied to DWAC's proposed merger with Trump Media & Technology Group (TMTG), which, despite the glamour and glitz of its namesake, has had more controversy than a reality TV show. The authorities accuse the defendants of pocketing a cool $22 million in illegal transactions.
And so, the saga continues for the beleaguered merger of DWAC and TMTG. This fresh scandal is like a surprise guest at an already chaotic dinner party, as allegations of insider trading shine a spotlight on the deal. The merger, aimed at bringing TMTG, the motley crew behind the right-wing social media app Truth Social, into the public sphere via DWAC, has been a bit like a marathon runner with a sprained ankle; lots of promises, but little progress. And now, with three of its early backers facing serious allegations, it seems the hurdles just keep piling up.
But let's not pretend we're surprised here. Anyone keeping score would remember that there were whispers about potential foul play from the get-go. The New York Times reported last year that former DWAC CEO Patrick Orlando had a cozy chat with former President Donald Trump months before the SPAC was launched. If that's not an eyebrow-raiser, I don't know what is – it's like a vegan caught in a steakhouse. Federal securities laws take a rather dim view of pre-SPAC merger negotiations. Hence, Senator Elizabeth Warren's call for an investigation into the matter and urging the SEC to look into possible violations.
So, where does that leave us? Well, with a lot of uncertain investors, a merger that's in limbo, and a whole lot of public reckoning. For our three defendants, things look bleak. Criminal charges from the DOJ, civil charges from the SEC, potential prison sentences, and hefty fines are all on the menu. But their individual fates aside, this case could have far-reaching implications—not just for the DWAC-TMTG merger, but for the broader landscape of the SPAC world. And while DWAC and TMTG have maintained radio silence in response to the recent arrests and indictments, one thing's for sure – they'll have plenty to answer for as this saga continues to unfold.
In a nutshell, the DWAC-TMTG merger drama's latest episode—featuring arrests and insider trading charges—casts further doubt on the validity of the deal and the integrity of the process. What's clear though, is that the business world will be watching keenly for further developments in this high-dollar soap opera.