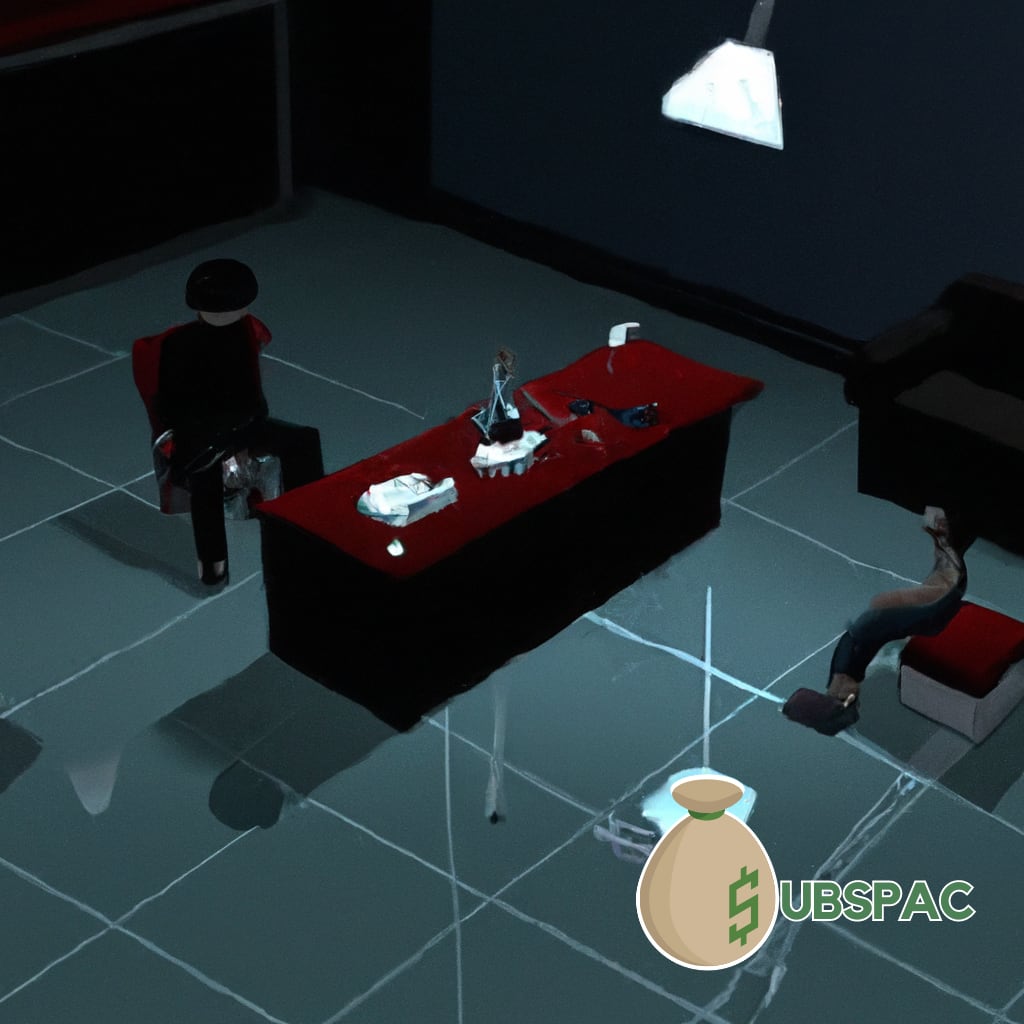 TLDR:
– Trio of Floridians attempted insider trading scheme involving SPAC shares and Trump Media & Technology Group merger, resulting in $22 million profit
– Former President Trump and his media company were not implicated, serving as an unwitting backdrop to the scheme.
Well, well, well, another day, another dollar, and yet another group of investors trying to get rich quick through a good ol' game of insider trading. This time, it's a trio of Floridians who thought they could pull a fast one by purchasing shares in a Special Purpose Acquisition Company (SPAC), and then flipping them for a cool profit of $22 million once the SPAC merged with Trump Media & Technology Group. It's a classic "buy low, sell high" strategy, but with a dash of illegal seasoning sprinkled on top.
It's a fascinating little drama that unfolded on the Wall Street stage, centered around one Bruce Garelick, a board member of the SPAC in question. Apparently, Garelick had a bright idea. He decided to share some confidential merger tidbits with his boss, Michael Shvartsman. Shvartsman, not one to keep juicy secrets, passed the insider know-how to his brother, Gerald. It was a regular game of telephone, except in this version, the only message was "let's make some easy money."
The result? A scheme that allegedly saw the three "Florida men" buying up SPAC shares before the public announcement of the merger with Trump's company, and then selling off their stock once the price skyrocketed. It's almost like a scene out of a movie, except the credits rolled a bit too soon for our intrepid trio, courtesy of the Justice Department.
In the midst of all this hullabaloo, it's important to note that neither former President Trump nor his media company were implicated in this scheme. They were just the unwitting backdrop to this duplicitous stock market ballet. You see, a SPAC is essentially a fancy way to take a private company public. It's like a maiden voyage on a luxurious cruise ship, but this time, our Florida friends decided to bring their own lifeboats.
U.S. Attorney Damian Williams, seemingly channeling his inner high school coach, declared that "insider trading is not easy money. It's cheating. It's a bad bet." Can't argue with that, but one might wonder if that message is falling on deaf ears in a world where the allure of fast cash often overshadows the principle of fair play.
In the end, this case serves as a grim reminder that while the stock market may seem like a playground for financial acrobatics, the SEC is always watching from the sidelines, ready to blow the whistle on foul play. The game is still on, but the rules need to be enforced to ensure that everyone has a fair shot at scoring a financial touchdown.
So, here's a toast to the Justice Department, keeping the stock market safe from those who try to bend the rules. And to our Floridian friends, a hearty "better luck next time" – just remember to keep it legal, okay?