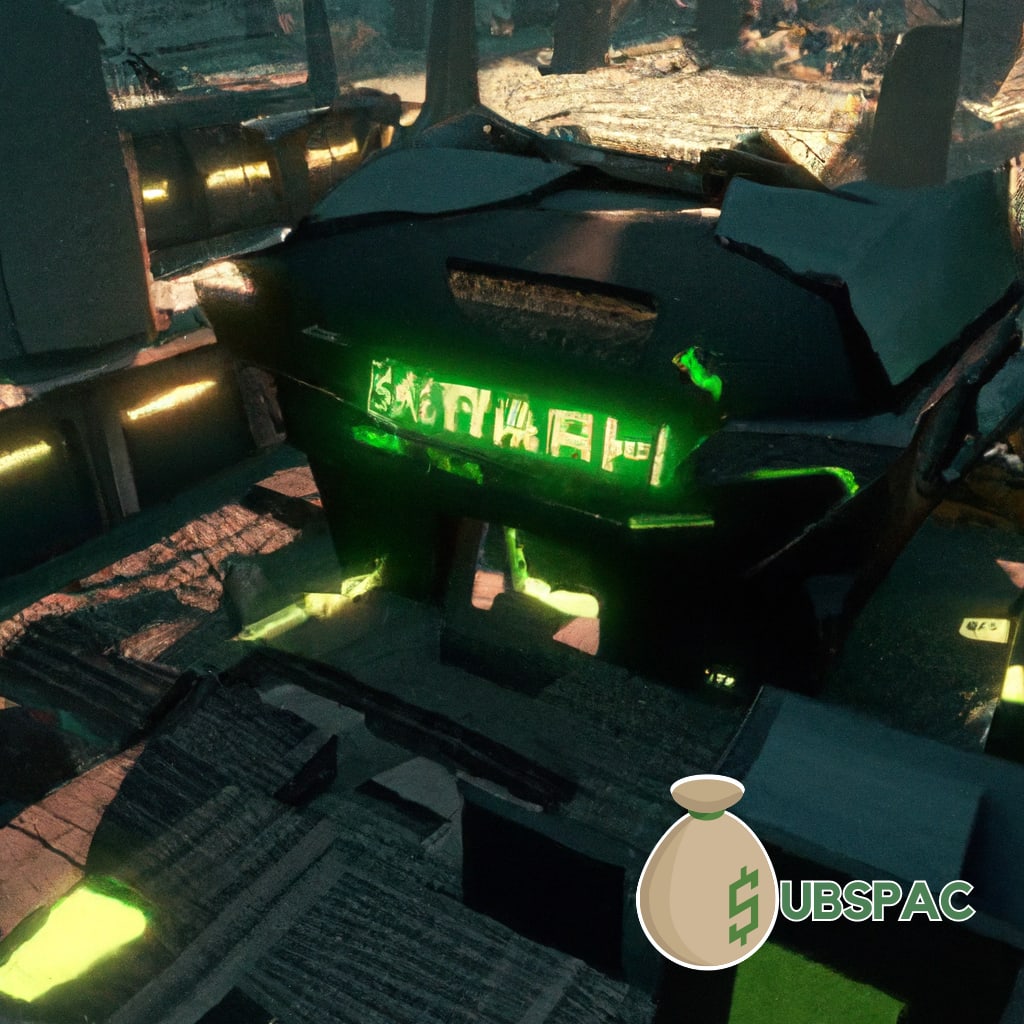 TLDR:
– Crypto firms trying to go public through SPACs are facing challenges and many have abandoned their plans, resulting in over $35 billion worth of jilted crypto SPAC transactions since March 2021.
– Despite the difficulties, BitDeer, a bitcoin miner, has successfully gone public through a Nasdaq-listed SPAC and is now the third-largest crypto mining company with a market capitalization of $1.28 billion. Crypto hardware companies like Bitcoin Depot are also seeking public listings.
Oh boy, what a kick in the digital assets for crypto companies! Despite Wall Street basking in the glow of a bull market, cryptocurrency firms looking to go public through special purpose acquisition companies, or SPACs, are finding themselves stuck in a bearish layover. The crypto winter has frozen over their plans, with nine digital asset companies, including big shots like Circle, Bullish Global, and eToro, ditching their take-off plans. That's equivalent to over $35 billion worth of jilted crypto SPAC transactions since March 2021. Investors seem to have more faith in a three-legged race horse than in crypto SPACs.
The lone ranger braving this icy landscape, surprisingly, is the bitcoin miner BitDeer. After several pitstops, the Singapore-based company managed to get hitched with a Nasdaq-listed SPAC in April this year. As of now, it's floating comfortably with a market capitalization of $1.28 billion, making it the third-largest in the crypto mining family. So, it seems the mining folks may still strike gold, or should I say, strike bitcoin, in the stock market. Meanwhile, crypto hardware companies, like Bitcoin Depot, are also on the lookout for a lucrative public listing. GSR II Meteora Acquisition Group's recent acquisition of Bitcoin ATM operator Bitcoin Depot has received a nod from shareholders and is set to trade on the Nasdaq Exchange. So, despite the chilly climate, the crypto industry may still have some hot prospects.
However, it's not all sunshine and rainbows in Crypto Land. The capital markets have been about as welcoming to crypto firms as a porcupine at a balloon party. Initial public offerings (IPOs) are experiencing a popularity drop steeper than a roller coaster's first plunge. According to our friend Brian Dobson from Chardan, the debt markets aren't exactly throwing a party either. And let's not forget the venture capital that dried up faster than my wit at a tax seminar, falling a whopping 78% in the last year.
To add salt to the wound, Uncle Sam is also tightening the noose around the digital-assets industry. The Securities and Exchange Commission (SEC), along with other regulators and legislators, have thrown crypto practices under the bus, deeming them hazardous for investors. The recent lawsuits against Binance and Coinbase, two major exchanges, for operating sans required registration, has further shaken investor confidence.
Amidst all this, successful crypto SPACs have been underperforming against their counterparts in other industries. The average Joe who invested in a crypto SPAC has likely seen a loss of 87.1% on his investment. For perspective, that's worse than every industry except cannabis. Natural resources and industrial SPACs, meanwhile, are doing a victory dance with median returns of 4.5% loss and 22.5% gain, respectively. So, the current skepticism about crypto SPACs, coupled with the tightened regulations and dwindling investor interest, has painted a rather grim picture for crypto companies eyeing a public listing. But, as they say, in the world of cryptocurrencies, it's always a wild ride. Let's wait and watch if a crypto spring follows this long winter.