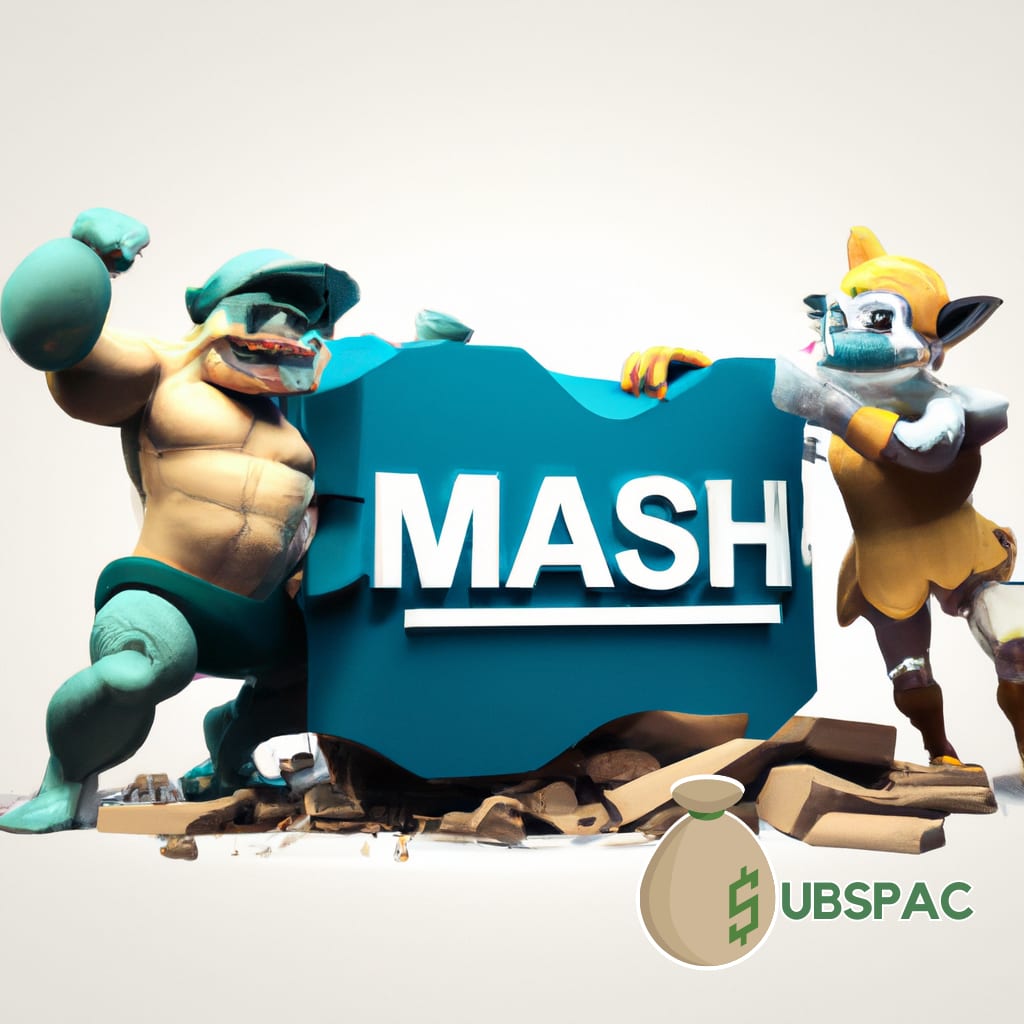 TLDR:
– Digital World and Trump Media are in the midst of a merger, but face challenges with regulatory issues and a looming deadline.
– If the merger falls through, Digital World may have to return $300 million to shareholders and face financial devastation.
As I sit and ponder the great mysteries of the universe, I find myself fixated on a true conundrum: What's the current state of the anticipated merger between Digital World Acquisition Corporation and Trump Media & Technology Group? I swear, this question haunts me more than a 2 a.m. infomercial.
Allow me to set the scene. Digital World, a glorified piggy bank for big investors, has been courting Trump Media for a merger that's been more drawn out than an Oscar acceptance speech. Now they've gotten themselves into hot water with the Securities and Exchange Commission, which sounds like a terrifying crossover between the IRS and an overpriced law firm. The gavel hasn't dropped yet, but Digital World may have to cough up $18 million and rewrite a few regulatory filings to keep the law off their backs.
Then there's Trump Media, the parent of Truth Social, a Twitter-like platform where one can enjoy vintage Trump rants served fresh daily. They're playing hard to get, threatening to pull out of the deal if it's not sealed by September 8. It's like high school prom all over. Let's just hope there's less heartbreak and fewer bad hairdos at the end of this one.
Digital World is gung-ho about the transaction, holding onto hope like a kid to a carnival cotton candy. But if Trump Media backs out, it'll be a sucker punch to Digital World's shareholders, a bunch of regular Joe investors who've been waiting almost two years for this deal to go through. That's enough time to grow a decent beard, or watch all the Godfather films back-to-back, including the director's cuts!
Now, the cherry on top: insider trading charges have been filed against three men who allegedly made a cool $22 million just before the merger announcement. Apparently, they had the gift of prophecy … or insider knowledge. Either way, not a good look. But no one from Trump Media was implicated, so maybe there's still hope for a clean finish.
But wait, there's more! If Digital World can't seal the deal with Trump Media or some other eligible suitor by September 8, they have to return $300 million they raised in their IPO to their shareholders. It's like a money-back guarantee, but less satisfying and more financially devastating. They've asked their shareholders for an extension, but they'll need 65% of them to agree.
At the end of the day, the brass tacks are pretty clear. Digital World and Trump Media are like two lovers lost in a sea of legalities, deadlines, and 'interpretative divergences'. Despite the looming deadline and the sweet sound of $18 million being flushed down the regulatory toilet, the question remains: will they or won't they? It's the kind of suspense you'd expect from a daytime soap opera, not the business world. But such is life in the age of digital media and former presidents launching social media platforms. Grab your popcorn, folks.