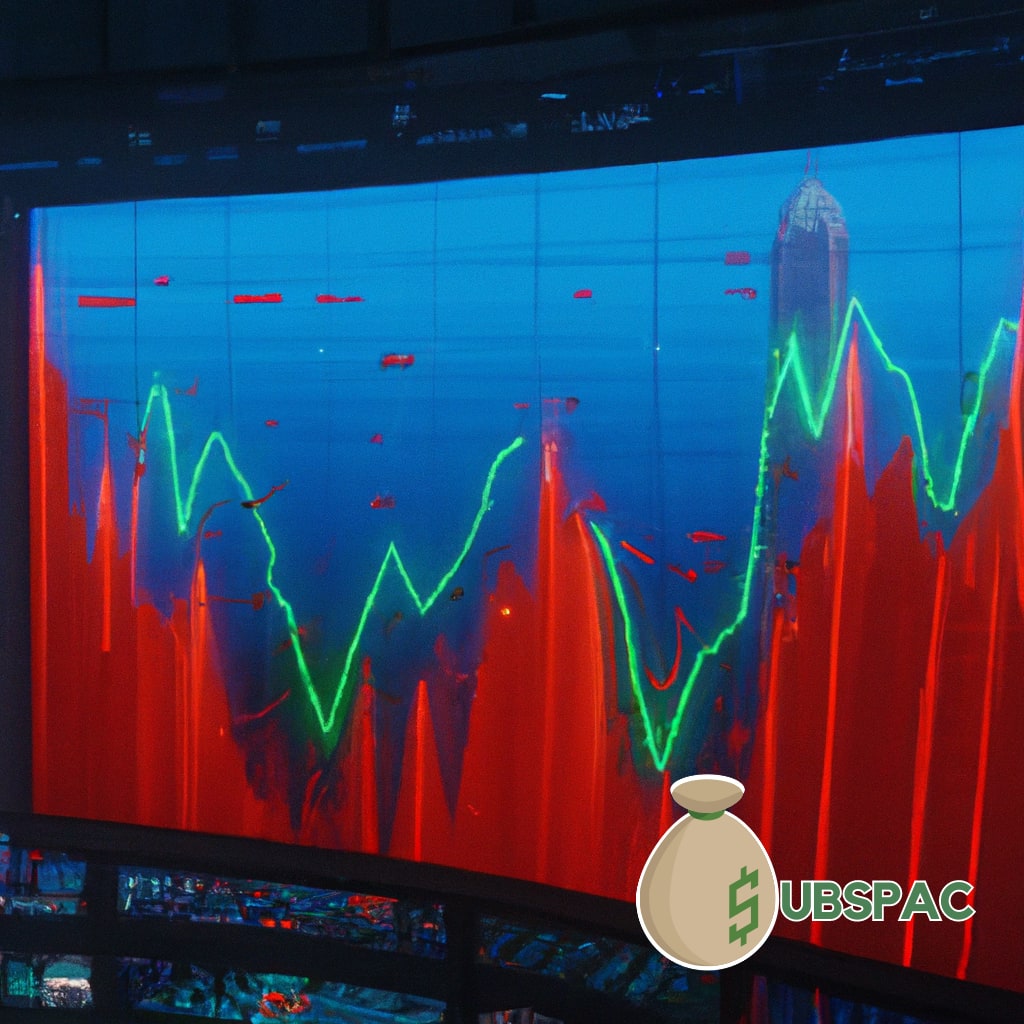 TLDR:
– DWAC has announced an interim settlement with regulators and plans to dust off its registration statement after allegations of SEC rule violations, resulting in a 13% stock increase.
– The company has agreed to pay an $18 million fine to the SEC, with payment contingent on a merger or similar business combination, signaling its determination to navigate regulatory challenges and pursue Trump's social media vision.
Digital World Acquisition Corporation (DWAC), the Special Purpose Acquisition Entity (SPAC) with a flair for controversy, has announced an interim settlement with regulators, a move that has sent the company's stock on a 13% joyride. DWAC's future has been hanging in the regulatory balance as they attempt to take Donald Trump's social media company public. Now, DWAC has crawled from the regulatory quicksand with a stern "I'm still here" declaration. The company even said they plan to dust off its registration statement, ensuring it's substantially complete, accurate and consistent with its findings. This comes after allegations of violating SEC rules by prematurely identifying acquisition targets before financing.
In true DWAC style, the company has agreed to pay an $18 million fine to the SEC, because why do things the easy way when you can make them interesting? That's the cost of doing business in the big leagues, folks, and DWAC seems more than willing to pay the price. If all that wasn't enough to keep you hooked, the payment will only be made upon completion of a merger or a similar business combination. So if you're keeping score, that's a cliffhanger ending worthy of a Hollywood blockbuster.
In simple terms, this historic agreement marks a significant turning point for DWAC. You could say they're now officially back in the game, trying to maneuver past the bureaucratic red tape to get Trump's social media vision into the public limelight. It's a real-life drama, with twists and turns that would put a soap opera to shame.
The stock market, in its infinite wisdom, has responded as you'd expect: DWAC shares climbed a mountainous 13% on Wednesday morning. The market, it seems, loves a good comeback story, and DWAC is delivering the goods. The company has shown that in the unforgiving world of business, you either adapt or get left behind.
So, where does this leave DWAC? Well, the company is fixing its eyes firmly on the prize: making Trump's social media dreams a reality. The journey is fraught with challenges, but DWAC seems to have developed a taste for the thrill of the fight. As the company rolls up its sleeves and prepares for the next round, one thing is certain: in the business world, the show must go on, and DWAC is more than ready to take center stage.
And so, folks, the plot thickens in this high-stakes game of risk and reward. DWAC, with its newly found resolve, is ready to script its own destiny. In a world where 'business as usual' is often anything but, DWAC serves as a reminder that unpredictability is the only certainty. And in the relentless pursuit of success, there's never a dull moment.