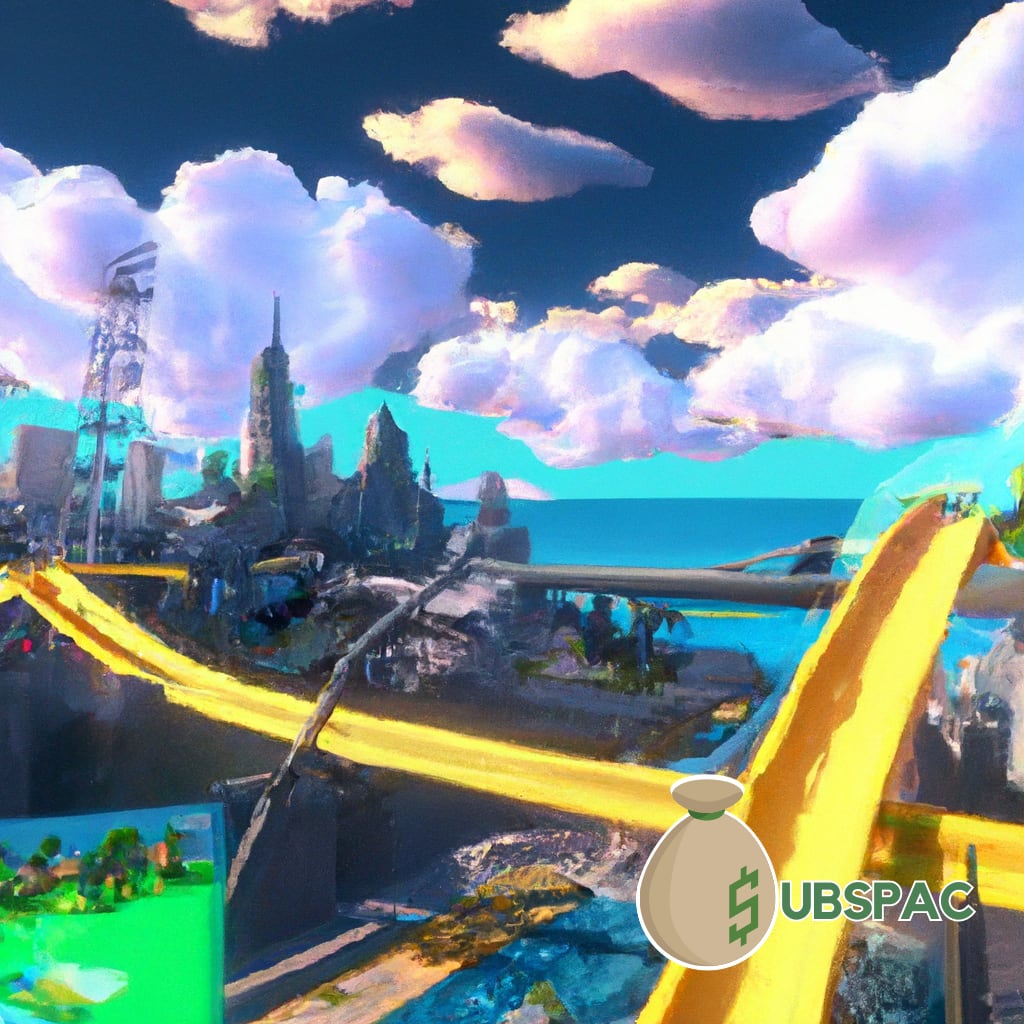 TLDR:
– DWAC's shares increased by 12.6% after reaching an agreement with the SEC, but they may face a cease and desist order and an $18 million penalty for violating anti-fraud laws.
– Despite the rollercoaster ride, DWAC's shares have dropped 7% this year while the S&P 500 index has seen a 16% increase.
In what can only be described as a rollercoaster ride of epic financial proportions, Digital World Acquisition Corp (DWAC) has managed to notch up a 12.6% boost in its shares on Wednesday. This windfall comes after the company announced it had reached an "agreement in principle" with the Securities and Exchange Commission's executive branch. However, if you're thinking this is a straightforward tale of corporate success, that's where you're wrong.
Apparently, the SEC was conducting a Sherlock Holmes-style investigation into a proposed merger between DWAC and the media company of a certain former President Trump. And guess what? If the SEC blesses the proposed settlement, it would result in a cease and desist order against DWAC for violating anti-fraud laws related to its IPO filings. It's almost as if they thought they were playing Monopoly rather than running a business.
Here's the juicy part. These violations involve some rather creative storytelling around the timing and discussions made by DWAC regarding the proposed contract with Trump's media company, Trump Media & Technology Group. It's like a corporate version of 'he said, she said.' And if DWAC decides to get creative again with its IPO filings, it's going to have to cough up a cool $18 million, once the merger is finalized. That's enough to buy a small island or two.
Despite all this, DWAC shares have taken a 7% tumble year-to-date, just to keep things spicy. Meanwhile, the S&P 500 index has managed to puff its chest out and boast a 16% increase. So, while the wider market is in the green, DWAC's been playing a game of snakes and ladders, climbing up one moment then sliding down the next.
In conclusion, with the SEC's investigation and a potential $18 million penalty looming, DWAC could certainly put a little more excitement into the world of business reporting. They say that no publicity is bad publicity, but in this case, DWAC might want to stick to making headlines for the right reasons. However, if they continue down this path, who knows, they might just make the business section of the daily news a little bit more interesting for us all.