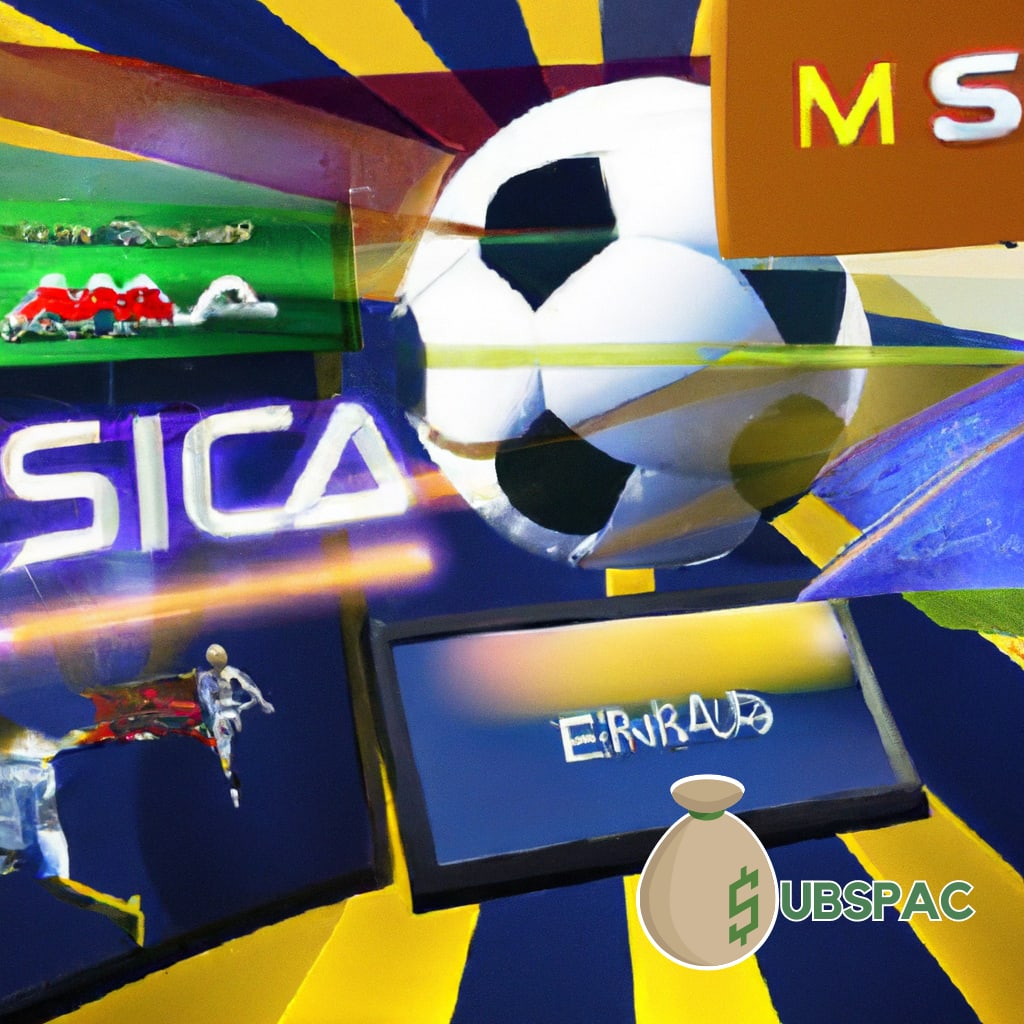 TLDR:
– FC Barcelona plans to spin off its digital media business, named Barca Media, and list it on Nasdaq, aiming to raise $200 million and value the new venture at $1 billion.
– The club has been engaging in various financial maneuvers, including divesting TV rights and selling portions of its media business, in an attempt to alleviate its massive debt of $1.62 billion and reduce its generous wage bills.
Well, folks, it seems that FC Barcelona is putting on its entrepreneurial hat again. In what some may call a desperate bid to raise some cash amidst their mountains of debt and wage issues, the Spanish league club is planning to spin off its digital media business and list it on Nasdaq. The club hopes to add a cool $200 million to its coffers with this move. Talk about creative monetization strategies.
The new venture, set to be named Barca Media, is going to be mostly owned by FC Barcelona, with the club retaining 80% of the shares. It's a classic case of having your cake and eating it too, really. The remaining 20% will be held by Nasdaq's SPAC. Overall, the transaction is expected to value Barca Media at a whopping $1 billion. That's right, $1 billion dollars. The kind of money that makes even the most hardened capitalists salivate.
Last year, Barcelona made headlines for a series of interesting financial gymnastics. They divested 25% of their La Liga TV rights for the next quarter-century to an American investment firm, Sixth Street. If that wasn't enough, they sold almost half of Barca Studios, another spin-off of their media business, to Orpheus Media and NFT firm Socios. This parade of sales – or rather, fire sales – netted them around $200 million.
Then there's their debt. Barcelona reportedly owes around $1.62 billion, with the annual debt servicing costing them $113 million. Not to mention they also have one of the most generous wage bills in European football, with the club aiming to bring it down from $639 million to $542 million a year. They didn't just pull a rabbit out of the hat, they pulled out the whole damn warren.
But hold on, it gets better. FC Barcelona isn't just your ordinary football club. Nope, it's a fan-owned not-for-profit organization. That's right, the guys who cheer from the stands technically own this billion-dollar brand. They have their own complicated election system and, let's just say, becoming a member isn't as easy as buying a hot dog at the game.
This complex structure makes these business moves even more fascinating. It's like watching a toddler balance a checkbook. You can't help but marvel at the audacity and sheer confusion of it all.
So, as Barcelona teeters on the edge of financial chaos, let's remember their contribution to the business world. They showed us that, when the going gets tough, all you need is a little chutzpah, a lot of debt, and a willingness to sell everything that isn't nailed down. Good on you, FC Barcelona!