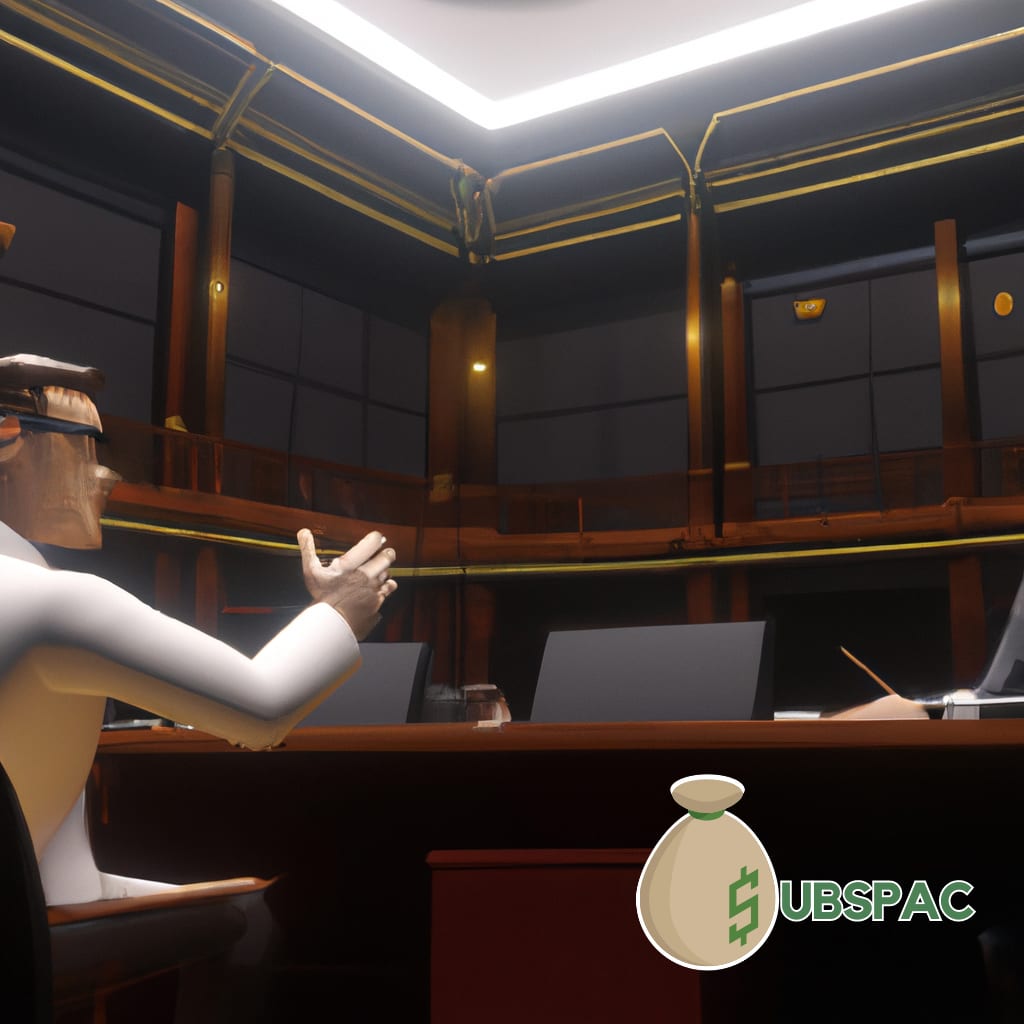 TLDR:
– Shareholder rights law firm investigates potential violations of law by SPACs, encourages shareholders to submit information for potential financial gain.
– Johnson Fistel, a nationally recognized law firm, seeks to recover losses incurred due to violations of federal securities laws in SPAC investments.
In a turn of events so ironic, even Shakespeare would be left blinking, shareholder rights law firm Johnson Fistel, LLP, has launched investigations into potential violations of the law by various Special Purpose Acquisition Companies (SPACs). These SPACs, known for their dramatic name changes before going public, include Porch.com, Skillsoft Corp, Shift Technologies, and BigBear.ai Holdings.
Now, these name changes are not your garden-variety "let's pretend we're cooler than we are" rebranding. They're more like a witness protection program for corporations. Porch.com used to be the less catchy PropTech Acquisition Corporation, while Skillsoft Corp was once the Churchill Capital Corporation II. Shift Technologies used to cruise around as the Insurance Acquisition Corporation, and BigBear.ai Holdings was born as GigCapital4 Inc.
Johnson Fistel is encouraging shareholders who have suffered losses to submit their information. Well, that's one way to deal with heartbreak. Instead of drowning your sorrows in ice cream and sad movies, why not just send a strongly worded letter to a law firm? It's like therapy, but with potential financial gain. In a world where SPACs are as common as Starbucks on a city street, it's no surprise that a few might get investigated. But as the saying goes, "Where there's smoke, there's fire." Or in this case, "Where there's a name change, there's a potential violation of federal securities laws."
But don't worry, dear reader. Johnson Fistel is on the case. In fact, they are so determined to hold all parties accountable for any financial harm caused to investors that a name change may be in order for them too. How about "Investor Avengers" or "Watchdog Legal"? After all, nothing says "we mean business" like a name that sounds like a superhero team or a gritty crime drama.
Now, if you've found yourself a victim of these name-changing, potential-law-breaking SPACs, Johnson Fistel has gone ahead and made it super easy for you to share your woes. They've got neat little web addresses for you to click or paste into your browser to submit your losses. No need to dig through your garbage bin for that crumpled up stock receipt. Everything can be done from the comfort of your tear-stained recliner.
About Johnson Fistel, it's a nationally recognized shareholder rights law firm, and just like a certain vigilante of Gotham, they seek to recover losses incurred due to violations of federal securities laws. As for offices, they have them in California, New York, and Georgia. No Batmobiles though, they are still lawyers after all.
Finally, remember, if you're an individual or institutional investor, and you've suffered financial loss due to your involvement with SPACs, don't just sit there. Reach out to Johnson Fistel, the "Investor Avengers" or "Watchdog Legal" of the business world. After all, with great power comes great responsibility, and it seems Johnson Fistel is more than ready to shoulder that burden.