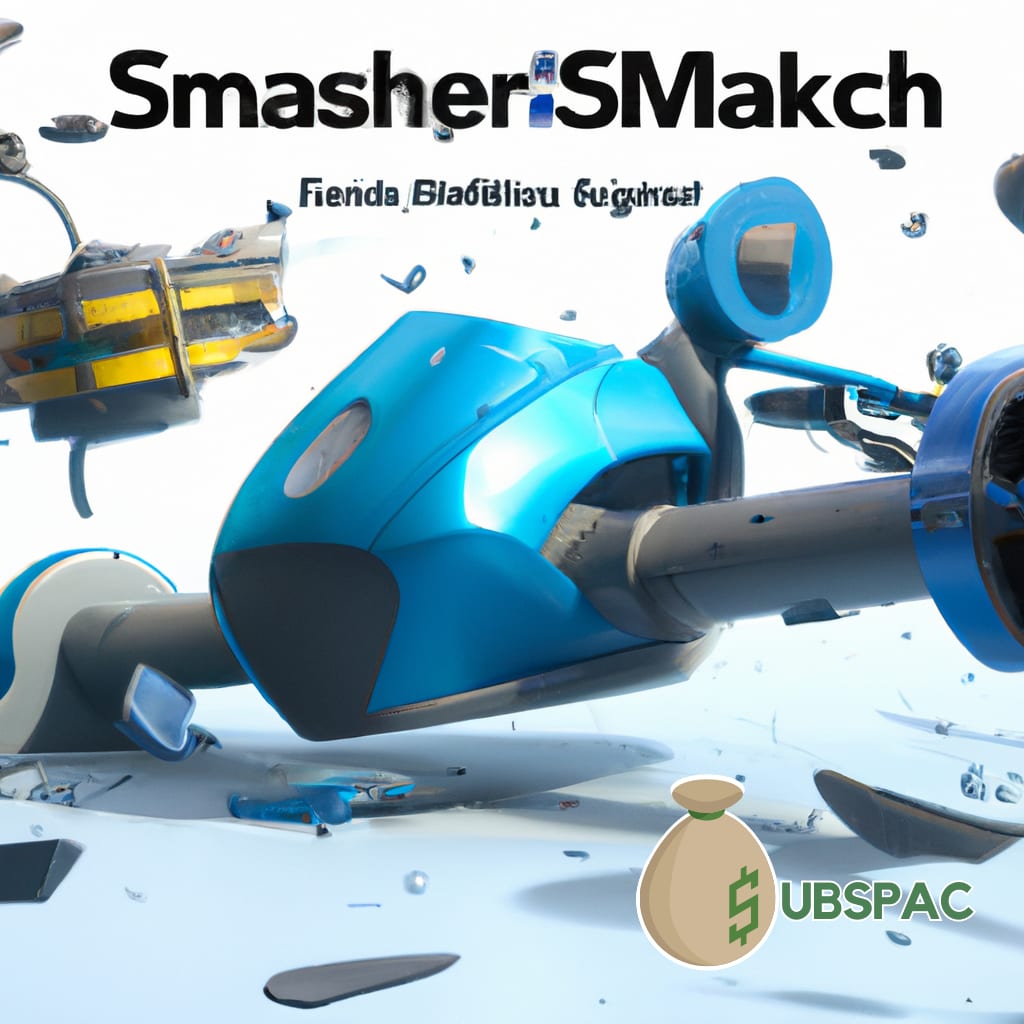 TLDR:
-Aerwins Technology Inc. sought public listing via a SPAC merger, but its shares nosedived about 90% within the first month of going public.
-The company's CEO is now tasked with saving the company from bankruptcy, relying on potential deals and mass production to lower the prices of their expensive hoverbikes.
Pull up a chair, folks, because this tale of corporate woe and hoverbikes is a doozy. Aerwins Technology Inc., a Tokyo-based whiz-kid of a company, sought public listing via a SPAC merger earlier this year–a move resembling a toddler's first steps off a diving board.
Now, stick with me here, because it gets even better (or worse, depending on how you look at it). The company's shares nosedived about 90% within the first month of going public. It's not exactly the success story you'd scribble on a post-it note and stick to your fridge, is it? The founder and all three board directors bid adieu, leaving the firm in something resembling a corporate version of a toddler's tantrum.
Enter the corporate firefighter, the former banker turned CEO, Taiji Ito. His first public statement? A love letter to SPACs that reads, "I really hate SPACs. It was a complete, utter failure." Well, that's reassuring, isn't it? Now he's saddled with the Herculean task of pulling Aerwins out of its tailspin before it crashes, quite literally, into bankruptcy.
You see, Aerwins, in its infinite wisdom, agreed to a merger that was supposed to value the company at a cool $750 million. Instead, its investors decided they'd rather take their money and run, leaving Aerwins with a market valuation that's about as laughable as a clown at a funeral–$25 million.
Now, here's where it gets interesting. Aerwins isn't in the business of paperclips or post-it notes–oh no, they're developing hoverbikes. Yes, you heard right, hoverbikes. These futuristic contraptions are designed to skim just a few meters above the ground, buoyed up by air currents. Sort of like a magic carpet ride but without the genie or the catchy tunes. The only problem? They come with a jaw-dropping price tag of $500,000.
But never fear, Ito is here. He's convinced that once they start cranking these babies out en masse, the prices will drop. He's also banking pretty heavily on a potential deal with a state-run company in the UAE. If it goes through, it could mean a much-needed influx of $11 million in sales. But before they start popping the champagne, Aerwins must showcase two of their hoverbikes at the Dubai Airshow later this year. This requires some tweaks to the bikes to make them desert-ready—because, it turns out, sand and heat aren't exactly a hoverbike's best friends.
But time isn't on Ito's side. With an $8 million operating loss last year and a warning from the US SEC about Aerwins' "substantial doubt on the company's ability to continue as a going concern," Ito needs to pull a rabbit out of his hat. Or perhaps, a hoverbike out of his garage. So, grab some popcorn, folks. This is going to be one wild ride.