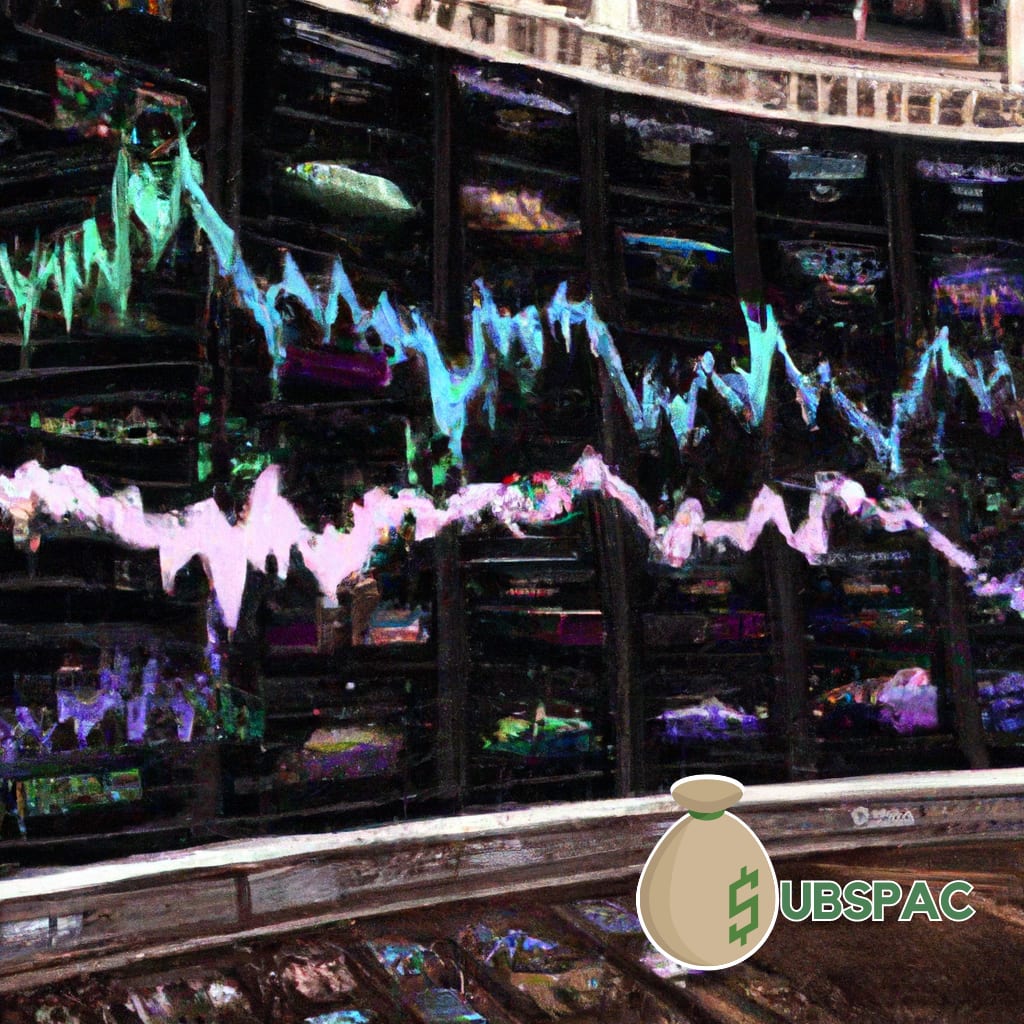 TLDR:
– Shares of DWAC rose 20% in pre-market trading after settling fraud allegations with the SEC and paving the way for a merger with Trump's media and tech empire.
– DWAC's merger with Trump's company could result in over $1 billion in cash, while Trump's social media platform, Truth Social, gains popularity as a conservative alternative.
Shares of Digital World Acquisition Corp (DWAC) took a joyride up the stock market rollercoaster this Friday, ascending a dizzying 20% in pre-market trading. This came after the special purpose acquisition company (SPAC) kissed and made up with the Securities and Exchange Commission (SEC) over some unsavory fraud allegations. Seems like the SEC has the magic touch to make stocks fly, don't they? The settlement, amounting to a cool $18 million, helped pave the yellow brick road for a merger between DWAC and former President Donald Trump's media and tech empire. Who said drama and intrigue were the exclusive realms of soap operas?
This merger, much like a stubborn high school romance, refused to call it quits despite the allegations of "material misrepresentation" to investors. But with the SEC dust settled and an $18 million penalty paid, investors are now giddily daydreaming about an impending union that could leave the Trump Media & Technology Group (TMTG) swimming in a Scrooge McDuck-sized vault of over $1billion in cash. And here we thought money couldn't buy happiness.
But this isn't just about a love story between two corporations. This is also the tale of Truth Social, the social media platform Trump created after Twitter and Facebook dropped him like a hot potato. With more than 5.5 million followers, it seems like the conservatives have found their new digital watering hole. And let's be real, who doesn't love a good underdog story – from Twitter exile to the owner of a booming social media platform?
The signs of calming waters came after a recent regulatory filing revealed that DWAC reached a non-binding agreement with SEC officials to probe TMTG's IPO transaction. It's like a game of corporate chess, except the rules keep changing and there's $1 billion on the line. DWAC even extended the deadline to acquire TMTG and crowned Eric Sweider as interim CEO. It's a corporate telenovela, and we're all glued to our screens for the next episode.
The story was compiled by Akash Sriram of Bangalore and edited by Shweta Agarwal. I guess the real question here is: will the saga of Donald Trump and his media & tech company make for a more gripping narrative than Game of Thrones? Only time will tell. Until then, sit back, grab some popcorn, and watch the stock market do its dance.