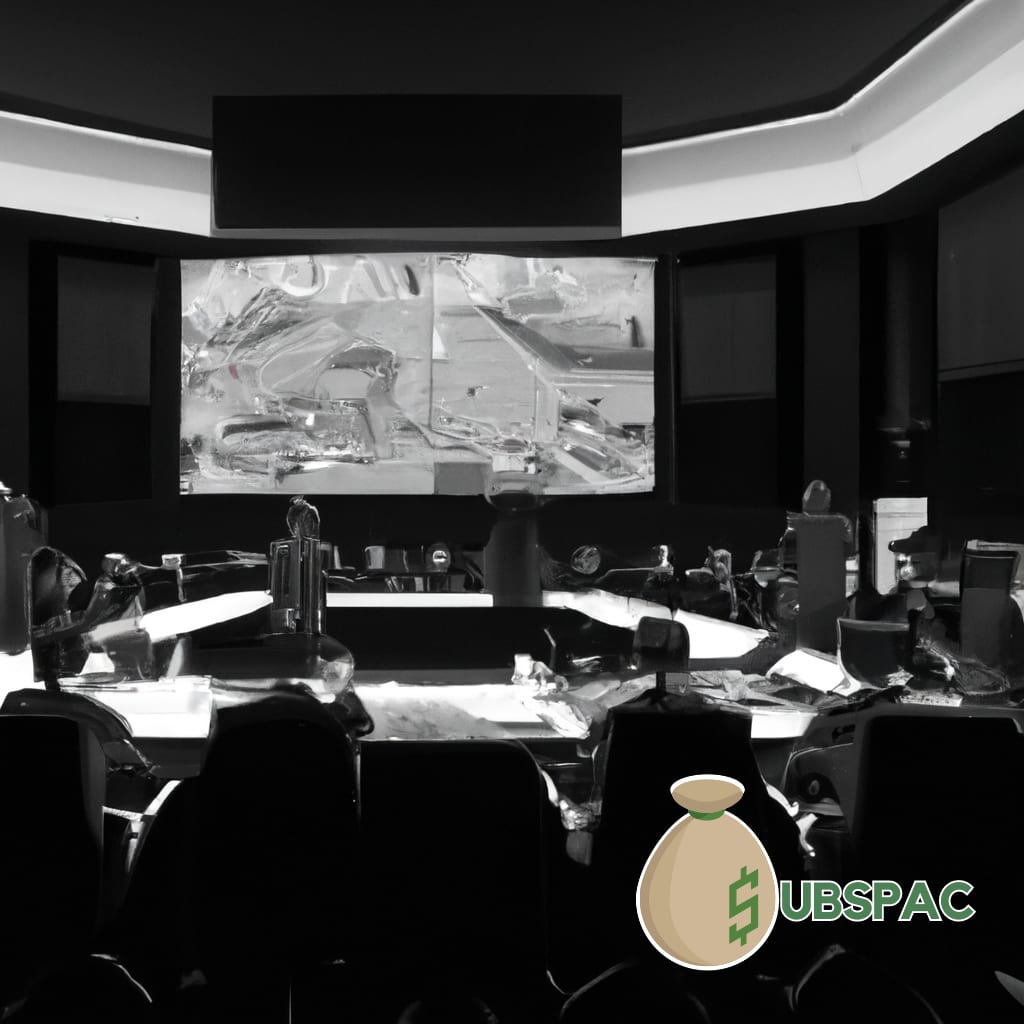 TLDR:
– Investors accuse FG New America Acquisition Corp. of overselling merger target, resulting in an 80% drop in value and a lawsuit.
– Lawsuit against FG New America Acquisition Corp. has potential to impact the entire SPAC industry, raising questions about future regulation and oversight.
Ah, the saga of FG New America Acquisition Corp., a story as old as time, or at least as old as the latest "get rich quick" scheme. A tale of ambition, innovation, and the fun, old-fashioned legal kerfuffle. After a journey of technological breakthroughs, bold moves, and innovative disruption, FG New America Acquisition Corp. finds itself smack dab in the middle of a courtroom drama. No more lounging in the penthouse suite, it's all hard wooden benches and legal jargon now, folks.
Investors in this shining star of special purpose acquisition companies are accusing the top brass of overselling the value of a merger target, Opportunity Financial. The price for this little miscalculation? A staggering 80% plummet in value after the take-public transaction. It's a drop so steep, you'd need a parachute. But wait, there's more. The investors aren't just mad — they're lawsuit level mad.
Legal disputes and court decisions tend to have a way of throwing a wet blanket over a good success story. One moment you're on top of the world, the next you're in the hot seat, hoping the jury likes your tie. And let me tell you, this courtroom drama has the broader business community on the edge of their seats. It's like a soap opera for suits.
And what are we all waiting for? Why, the far-reaching repercussions of the lawsuit, of course. Oh, you thought this was just about FG New America Acquisition Corp. and their little financial oopsie-daisy? No, no, no. This, my friends, has the potential to shake up the whole SPAC industry.
With all eyes watching, the question on everyone's lips is: Will this lawsuit lead to more regulation and oversight? A little more red tape to wrap around your business plans, perhaps? Or will this just be another cautionary tale, a ghost story that CEOs tell newbies on their first day?
Let's not forget though, FG New America Acquisition Corp. isn't just a cautionary tale. It's also a story of hope, ambition, and, well, unfortunate circumstances. I mean, you've got to hand it to them, they sure knew how to make an impression.
Remember, every cloud has a silver lining, and every lawsuit has…well, a lot of lawyers. But it's not all doom and gloom. While this case will undoubtedly leave a mark on FG New America Acquisition Corp.'s history, there's still a chance for them to turn things around.
After all, some of the best stories have the most unexpected twists. And who knows? Maybe this lawsuit is just the plot twist that FG New America Acquisition Corp. needs to reinvent itself. But for now, folks, grab your popcorn. This show is far from over.