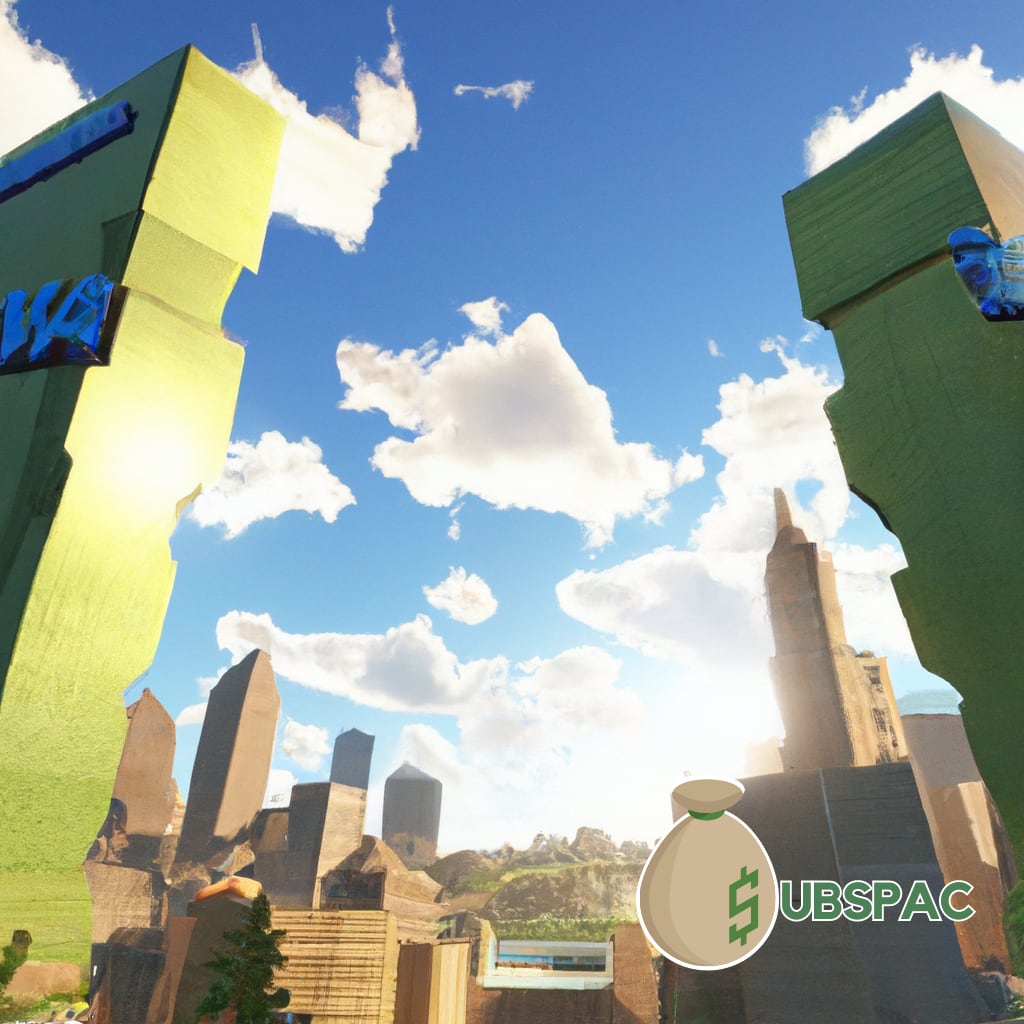 TLDR:
– Kingswood Acquisition Corp. hits a new 52-week high of $12 per share after its IPO in November 2020.
– Wentworth Management Services brings 1,900 reps and advisers and $25 billion in assets under management to the merger with Kingswood Acquisition Corp.
Ladies and gentlemen, let's all gather 'round the financial drama of the season – the merger between Wentworth Management Services and Kingswood Acquisition Corp., a tale as tantalizing as Thanksgiving turkey. Yes, folks, it's a stare-down contest, with the deadline for matrimony tentatively set for Nov. 24. If the two lovebirds don't say 'I do,' investors get their money back, the SPAC equivalent of returning unwanted wedding gifts.
In this high-stakes game of Monopoly, Kingswood Acquisition Corp., otherwise known as KWAC, with the charisma of a novelty license plate, hit a new 52-week high, trading at a cool $12 a share. You could almost hear the champagne corks popping. Kingswood had its IPO back in November 2020, right smack in the middle of the pandemic-induced SPAC frenzy, generating a breezy $115 million.
Wentworth, the other half of our star-crossed couple, is owned by one Alexander Chiam Markowits, a gentleman who also owns a string of nursing homes. Now, there's a career switch. Brokerage firms not working out, Alex? Try geriatric care! Apparently, he's been collecting broker-dealers since 2016 like some people collect stamps.
The engagement was announced last summer, with Wentworth bringing to the marital table 1,900 reps and advisers and a hefty $25 billion in assets under management. In 2021, the company generated $187 million in revenue and $9.1 million in pro forma adjusted earnings. Talk about a dowry!
Now, here's where it gets juicy. Larry Roth, the Clint Eastwood of broker-dealers, was appointed executive chairman of the enterprise, set to be christened Binah Capital Group Inc., provided the merger goes through. Roth, ever the conversation starter, declined to comment about the revised deadline for the merger. No spoilers here, folks!
But wait! There's more! Last month, registered investment advisor and hedge fund Owl Creek Asset Management bought a 10.1% stake in Kingswood. Meanwhile, Skyview Investment Advisors, took it one step further, and owns 12.5% of Kingswood's outstanding shares. Sadly, both firms have adopted the Larry Roth School of Commenting, i.e., not returning calls.
Now, with all this talk of AI, you might think we're all going to be replaced by robots. But let's not forget the charm of human advisors in this waltz with finance and technology. Because no matter how smart your AI is, it'll never offer you a tissue when your stocks plunge or share in your joy when your portfolio hits the jackpot. So, as we wait for the climax of this corporate love story, we're reminded that this intricate dance between humans and machines continues. And who knows? We may just get a happy ending.