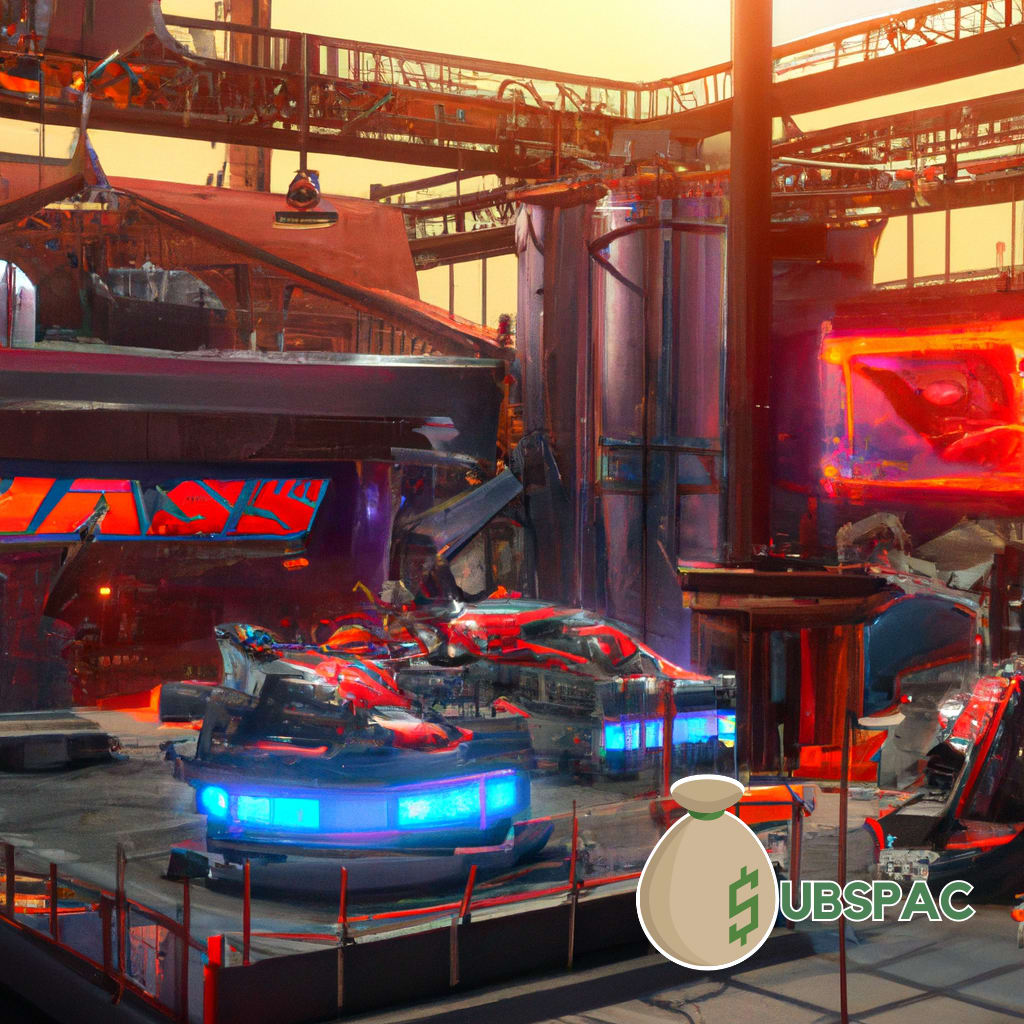 TLDR:
– Vietnamese automaker VinFast plans to go public in the U.S. in August with a $23 billion equity value after merging with Black Spade Acquisition Co.
– Despite financial challenges and competition from established players like Tesla, VinFast aims to make a big impact in the EV industry and pave the way for other emerging market players.
In a move straight out of a Hollywood blockbuster, Vietnamese automaker VinFast is making a grand entrance into the glitzy U.S. market. The company is planning to go public in the U.S. in August with a $23 billion equity value, after merging with Black Spade Acquisition Co, a Special Purpose Acquisition Company (SPAC). The company's ambition is as big as the Vietnamese soup bowl – Pho, except this bowl is filled with electric vehicles (EV) and not noodles.
Now, the merger is projected to give VinFast an enterprise value of $27 billion. That's a lot of zeros, but it's chump change compared to the mountainous cost of expanding the EV lineup globally. Despite some financial bumps along the road, like a whopping $559 million loss in the first quarter of 2023, VinFast is moving full throttle towards its green mobility revolution. For a company that was founded just six years ago, in 2017, they've managed to burn through approximately $9.3 billion with the help of its parent company Vingroup JSC, its affiliates, and external financial institutions.
At this point, you might be thinking, "That's a lot of money to lose, isn't it?" Well, rest assured, this is not turning into a Fast and Furious franchise sequel with VinFast playing the lead role of Dominic Toretto, recklessly burning rubber. Instead, they're taking a calculated gamble. With the global lifestyle paradigm shifting towards electric mobility, and an increasing demand for sustainable transportation, VinFast is hoping to capitalize on this trend and make a big splash in the EV industry.
But with great ambitions come great challenges. VinFast will face a gridlock of competition, with established players like Tesla and General Motors already ruling the EV roost. To stand out, VinFast may need to pull a rabbit out of its hat (or in this case, a fuel-efficient, affordable EV out of its factory). In addition to designing unique vehicles that appeal to consumers, the company will also have to navigate the regulatory quagmire of managing a public company.
The automotive world is watching VinFast's every move like a hawk. If the company manages to pull this off and secure a significant market share, it could set the stage for other emerging market players to follow suit. But if VinFast crashes and burns, it could mark a speed bump for Vietnamese automakers on the global stage. As the saying goes, "The road to success is always under construction." Here's hoping VinFast has a sturdy set of shock absorbers for the bumpy ride ahead.
So, folks, buckle up! August is gearing up to be a high-octane month. As we follow VinFast's journey, we might just witness a transformation in the automotive industry. Whether VinFast will emerge as a trailblazer or a roadkill, only time will tell. All we know for sure is that this Vietnamese upstart is charged up to shake the very foundations of the EV market. And that, my friends, is enough to put even the Fast and Furious movies to shame.