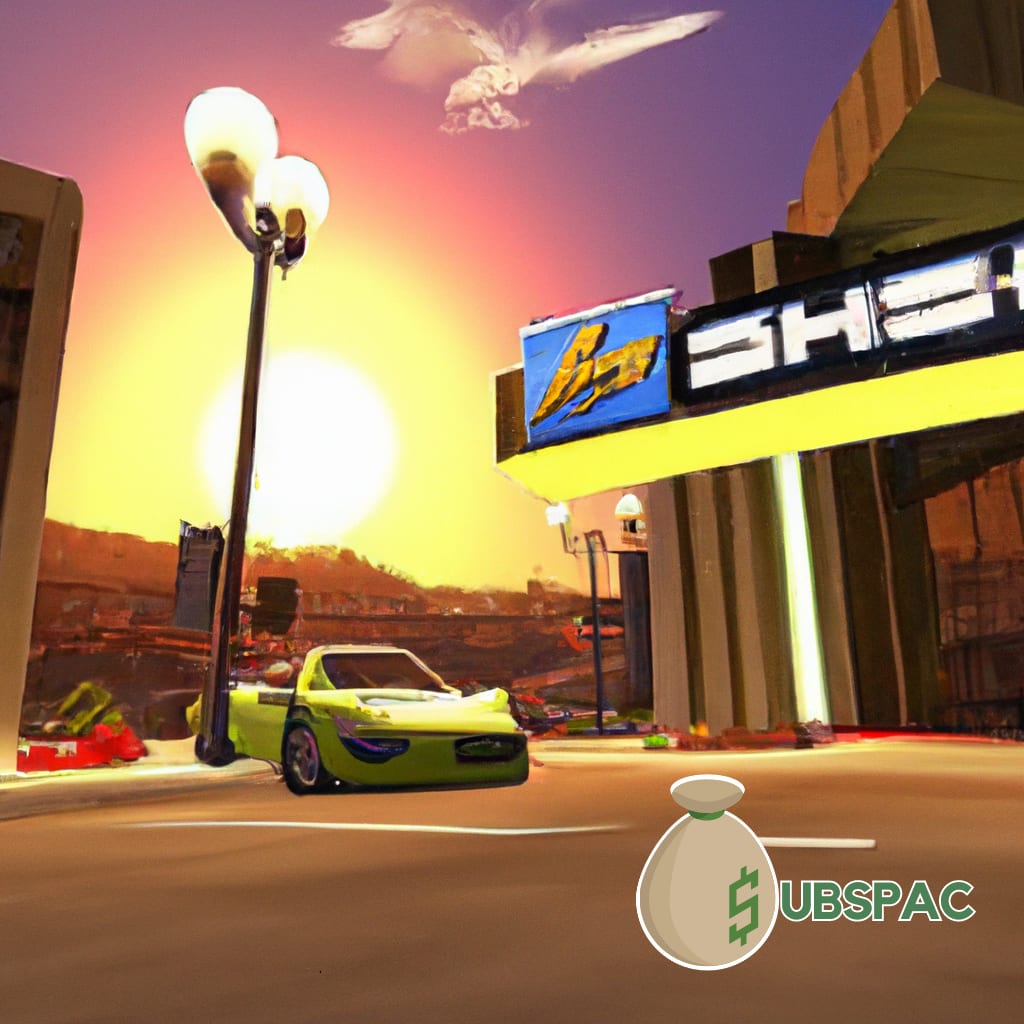 TLDR:
– ZOOZ Power merges with Keyarch Acquisition Corp for a NASDAQ listing, valued at up to $100 million.
– The merger provides ZOOZ Power with a capital injection to fund research and development, expand product offering, and solidify its position as an industry leader in the EV charging infrastructure market.
In a move that's as electrifying as it sounds, Israeli company, ZOOZ Power, has decided to supercharge its business by merging with special purpose acquisition company, Keyarch Acquisition Corp. The company, which specialises in the slapstick plot twist of using flywheel-based power boosting solutions for the electric vehicle charging infrastructure market, announced its intentions recently. The plan? Nothing less than a NASDAQ listing. Move over Wall Street Wolves, here come the Israeli Innovators.
This strategic move, probably cooked up in a lab somewhere between a Tesla Coil and a flux capacitor, is designed to drive ZOOZ Power's growth and innovation in the industry. The transaction is valued at an agreed equity value of up to a whopping $100 million. In terms that would make Jeff Bezos blush, this equates to $60 million at closing with an additional $40 million in shares outstanding. Talk about charging up the market.
ZOOZ Power, previously known as Chakratec Ltd, has been in the business since 2013, with a clear focus on developing and maturing innovative kinetic flywheel-based energy storage technology. Their first significant stride came in 2018 with the launch of their 1st-generation athletic power booster, a device which has seen considerable success in the EU. More recently, they introduced their second generation product, the evocatively named ZOOZTER-100 Power Booster, a device that overcomes existing grid capacity limitations and enables reliable and efficient operation.
Delving into the nitty gritty of the deal, it seems that the merger will result in a net benefit of at least $10 million from cash held by Keyarch and other potential sources. I'm no economist, but it sounds like ZOOZ Power is about to get a serious injection of cash to fund its mad science. This capital inflow will allow them to continue to invest in research and development, expand their product offering and strengthen their global footprint.
So, what does this mean for our plucky Israeli innovators? Well, listing on the NASDAQ will give the company access to a wider investor base and increase its profile on the world stage. It seems that ZOOZ Power has high hopes for the electric vehicle charging infrastructure market and is fully committed to driving innovation in this rapidly evolving field. The merger with Keyarch Acquisition Corp. will provide the necessary capital to pursue its expansion plans, increase its credibility and attractiveness to potential customers and partners, and solidify ZOOZ Power's position as an industry leader.
ZOOZ Power is an interesting company, with a commitment to building strong partnerships to propel its growth trajectory. Partnering with Keyarch Acquisition Corp. will give them the opportunity to leverage their collective strengths and capitalize on new opportunities in the EV charging infrastructure market. With the demand for efficient and reliable charging infrastructure expected to sky-rocket in the coming years, ZOOZ Power is well-positioned to capitalize on its tremendous growth potential and cement its position as a major player in the global market.
In conclusion, ZOOZ Power is charging ahead in the EV infrastructure industry, fuelled by a potent mix of ambition, innovation, and a hefty dose of capital. It'll be interesting to see how this journey unfolds and whether the NASDAQ can handle the power surge.