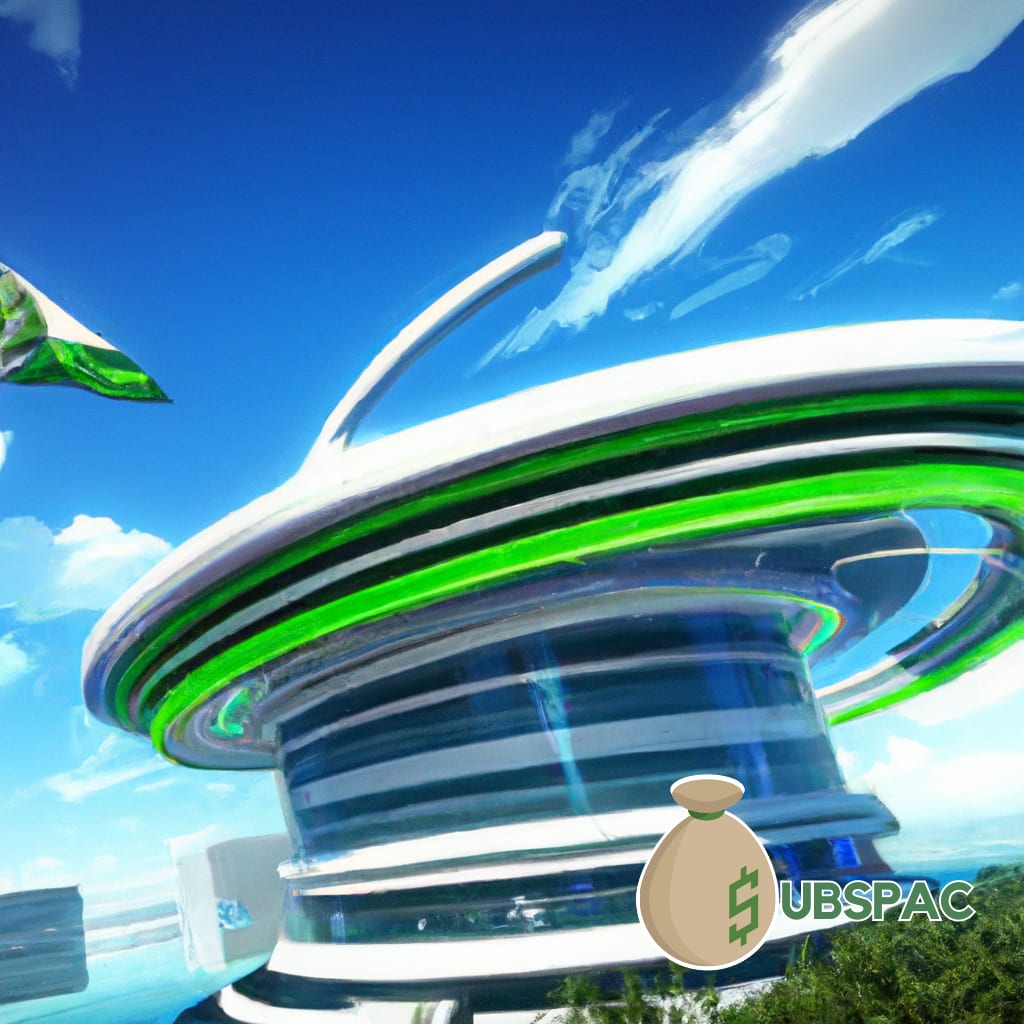 TLDR:
– Volato, an eco-friendly aviation company, plans to go public via a $261 million blank-check deal backed by venture capital firm PROOF.vc.
– After the deal, Volato's co-founder and CEO, Matt Liotta, will still hold 63.5% of the company, and the funding round was done before the agreement with PROOF Acquisition Corp. I.
Oh boy, it's that time again – when we get to talk about companies trying to reach for the stars, or in this case, public trading. Volato, a company known for its eco-friendly flying tin cans, is planning to go public via a blank-check deal. Now, don't get too excited, the value of the combined company is only a modest $261 million. It's not like they're pulling an Amazon or anything.
So, here's the scoop: the deal involves a Series A funding round that closed in July. The round included PROOF.vc – a venture capital firm with a flair for investing in startups that have a knack for going public. They're the ones backing the SPAC that's merging with Volato, and in doing so, made sure to convert $38 million in earlier convertible notes into Series A preferred equity. They've got their fingers crossed, hoping this will add some much-needed certainty to the SPAC transaction.
Once the deal is sealed, Volato will be trading under the symbol SOAR. I mean, it's bold. It's like they're not even trying to hide the fact that they're a flying company. The man steering the ship, or rather, the airplane, is Matt Liotta, the co-founder and CEO. After the deal closes, Liotta and the other current owners will still hold onto a cool 63.5% of the company.
Now, this wouldn't be a proper SPAC deal without some private investments in public equity, or PIPEs as the cool kids call them. But in a twist of events, Volato's funding round happened before the agreement with PROOF Acquisition Corp. I. The funding round is typically made earlier in the startup cycle and this move seems to be an attempt to add a sense of security to the SPAC transaction.
The brains behind PROOF.vc, including the CEO of SPAC, John Backus, have a history of betting on the right horses. They've previously invested in companies like Beyond Meat Inc., Skillz Inc., and Carta Inc. Backus also advises the family office of Saudi Prince Khaled bin Alwaleed bin Talal Al Saud. I guess when you're managing the wealth of a prince, investing in a public aviation company doesn't seem too risky.
In its 2022 fiscal year, Volato raked in about $100 million in revenue. The company, which operates on a fractional ownership model, prides itself on their fleet of 18 four-seat, fuel-efficient HondaJets. They also have larger Gulfstream G280 jets for when you want to take your entire family or office of up to 10 on a trip. The company seems to cater to both the leisure and business travelers, offering flights from places like New York's White Plains and Teterboro airports to vacation hotspots like Nantucket, Martha's Vineyard and Cape Cod, and from Scottsdale and Las Vegas to Southern California. All for a starting fare of $5,000, not including taxes and fees, of course.
Well, folks, there you have it – your dose of aviation industry news, filled with SPACs, PIPEs and a company that's ready to SOAR. Let's see if this bird can really fly.