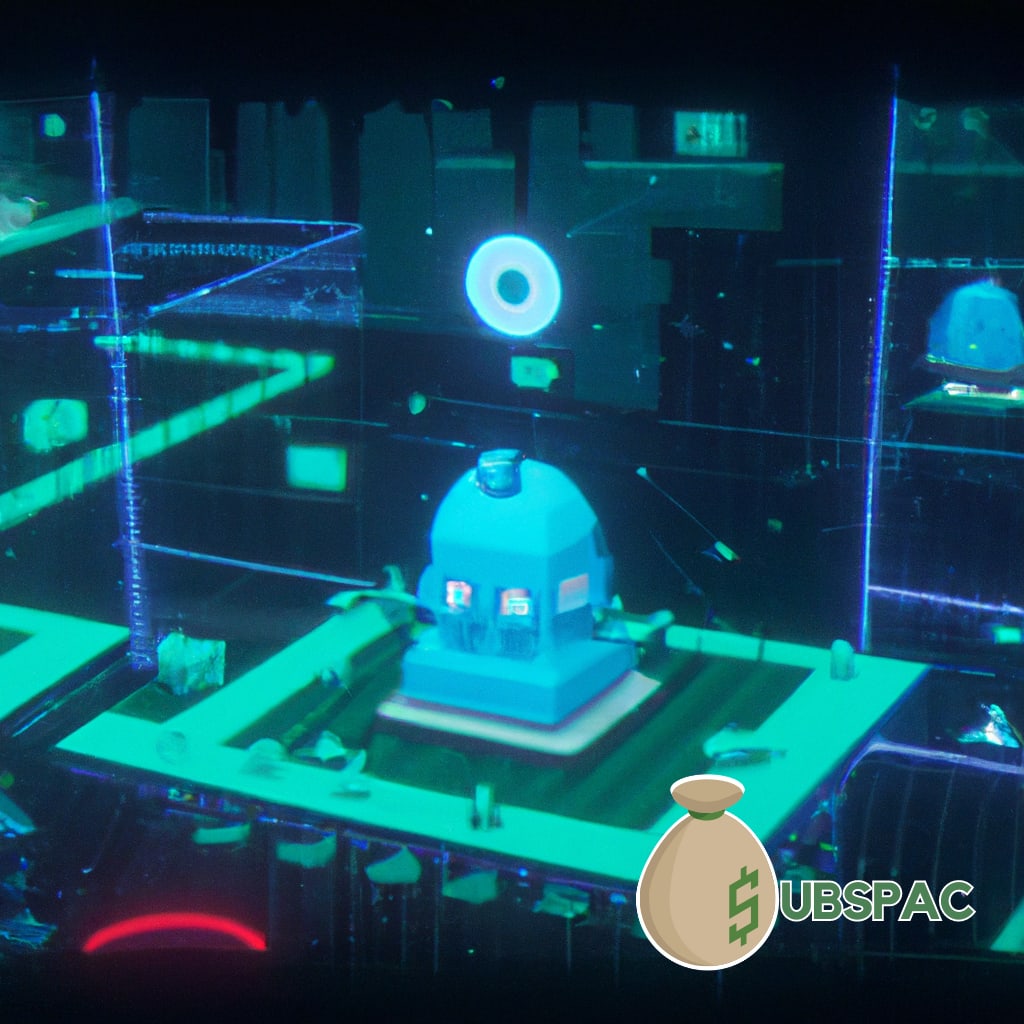 TLDR:
– Immersed Inc., a virtual reality company specializing in spatial computing software for remote work, is merging with Maquia Capital Acquisition Corp, a blank-check company, in a deal valued at roughly $150 million.
– Immersed plans to go public and be listed on the Nasdaq under the ticker "AIMR", potentially revolutionizing remote work with VR technology.
You know things are really shaking up when an ex-football player, Intel's CEO, and a bunch of other moneybags decide to pour their change into a virtual reality company. Yes, folks, Immersed Inc., the mastermind behind spatial computing software that lets you experience a day at the office without leaving your couch, is now merging with Maquia Capital Acquisition Corp. A blank-check company, for those uninitiated, is the financial world's version of a surprise pregnancy — you raise money, put it in a trust, and wait patiently to see what it becomes.
The deal, which is as complicated as a Rubik's cube, values the Texas-based Immersed at roughly $150 million, not including the $160 million Maquia Capital Acquisition raised last year. In essence, the financial equivalent of finding loose change under your sofa cushions. Now, get this: the deal doesn't even consider the proceeds. Immersed is also planning to sweet-talk some more investors for additional financing through a private investment in public equity (PIPE).
The tech world must be on some kind of high, as the deal is expected to be announced as early as Wednesday. And yes, you heard it right, Immersed is going public. Once the deal is sewn up, it will be listed on the Nasdaq under the ticker "AIMR". Now there's a ticker for those who have always wanted to invest in a company that makes the real world look boring!
Immersed, helmed by software engineer Renji Bijoy, has been forging new paths since 2017. They're the wizards creating software and hardware tools so you can attend those riveting office meetings from the comfort of your home, complete with an AI-powered assistant. Because why would you want to escape the dulcet tones of your boss in your living room?
But don't forget, folks, SPACs are a fickle breed. They were all the rage in 2021, then fell out of favor faster than you can say "market crash". Still, in a world where remote work is becoming as normal as morning coffee, Immersed might just land on their feet. After all, it's not every day you see a company striving to make working from home even more… immersive.
Jokes aside, this merger could be a monumental step for the future of remote work. If Immersed gets its way, we might all be donning VR headsets for our next Zoom meetings. And hey, who wouldn't love to experience the rush of an office coffee break without the risk of actual coffee spills?