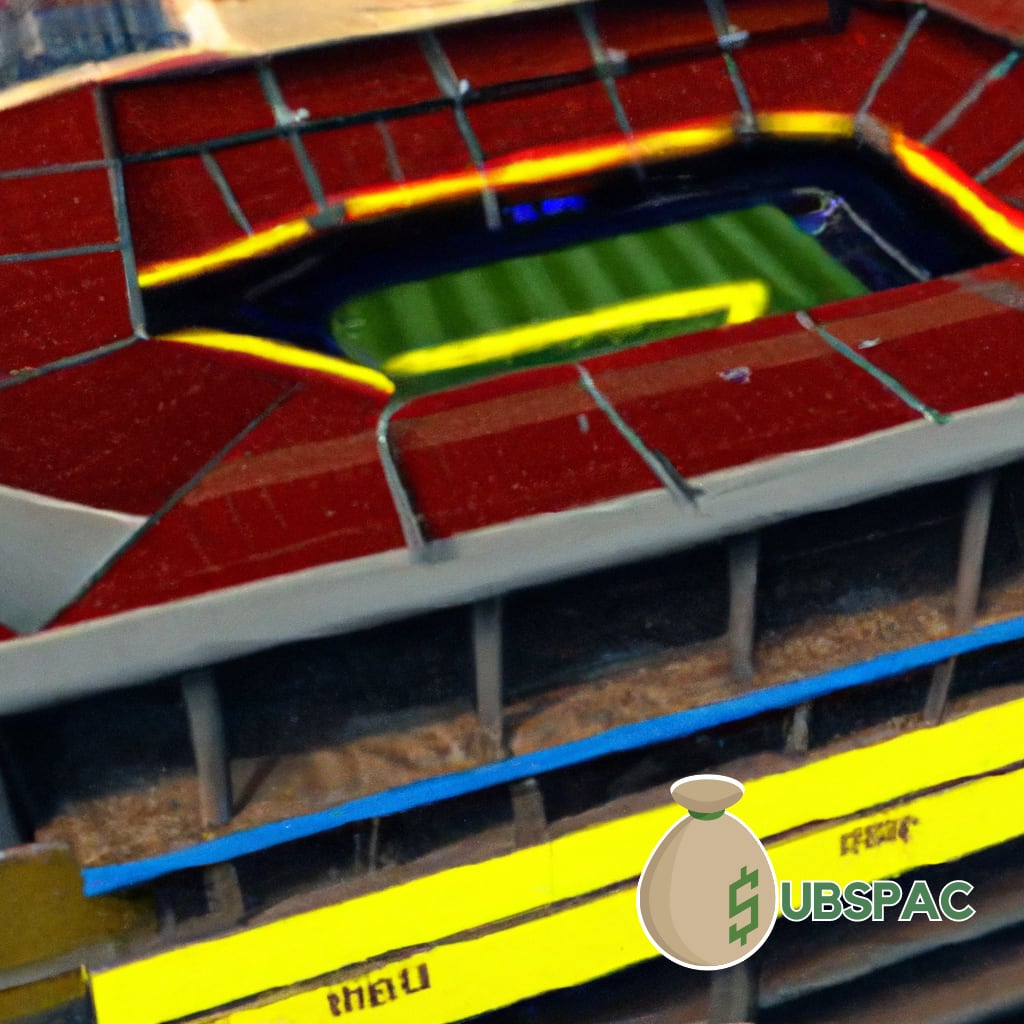 TLDR:
– FC Barcelona plans to list its content production unit, Barca Media, on the Nasdaq through a SPAC merger valued at $1 billion, with existing shareholders retaining an 80% stake.
– The club aims to generate significant revenue through Barca Media, which houses the club's digital content, as well as boost its finances with a $1.6 billion stadium renovation that is expected to generate an additional $219 million in revenue.
In a bid to claw its way back from financial ignominy, FC Barcelona has decided to list its content production unit Barca Media on the Nasdaq via a SPAC merger. Now, there's a sentence you don't read every day. You've got to give it to them, using a SPAC merger to list on the Nasdaq is as innovative as a vegan steak. The deal, which values the business at a cool $1 billion, has been forged in partnership with Swiss private equity fund Mountain Partners. Existing Barca Media shareholders will retain an 80% stake in the SPAC company. I guess it's better than selling Messi bobbleheads to make ends meet.
As it turns out, Barca Media may become an 'important source of revenue in the coming years', according to the club. This media unit comprises all the digital content the club has churned out over the past two decades, targeting gullible fans of all ages across the globe. However, a spokesperson from the club declined to comment further. Who would've guessed?
In case you missed it, FC Barcelona recorded a staggering loss of $527 million back in 2021 and let Lionel Messi, a player who can actually kick a ball straight, walk away because they couldn't afford him. The club's got more debt than a millennial with a liberal arts degree.
But hope springs eternal. FC Barcelona is betting on a $1.6 billion stadium renovation to turn their fortunes around. And not just any renovation. This isn't your grandma's stadium renovation with a fresh coat of paint and a couple of new hot dog stands. No, we're talking about a transformation into a veritable entertainment Mecca, with shopping options, events, and more. It's like turning your backyard into Disneyland, only with more grass and less Mickey Mouse. This shiny new cash cow is expected to generate an additional $219 million in revenue for the club.
It's clear that FC Barcelona are going big or going broke. Now, whether this creative gambit will pull the club out of its financial nosedive or just prove to be another expensive misstep, only time will tell. But for now, they seem determined to give it the old college try. Or in their case, the old 'football club try'. Good luck, lads. You're going to need it.