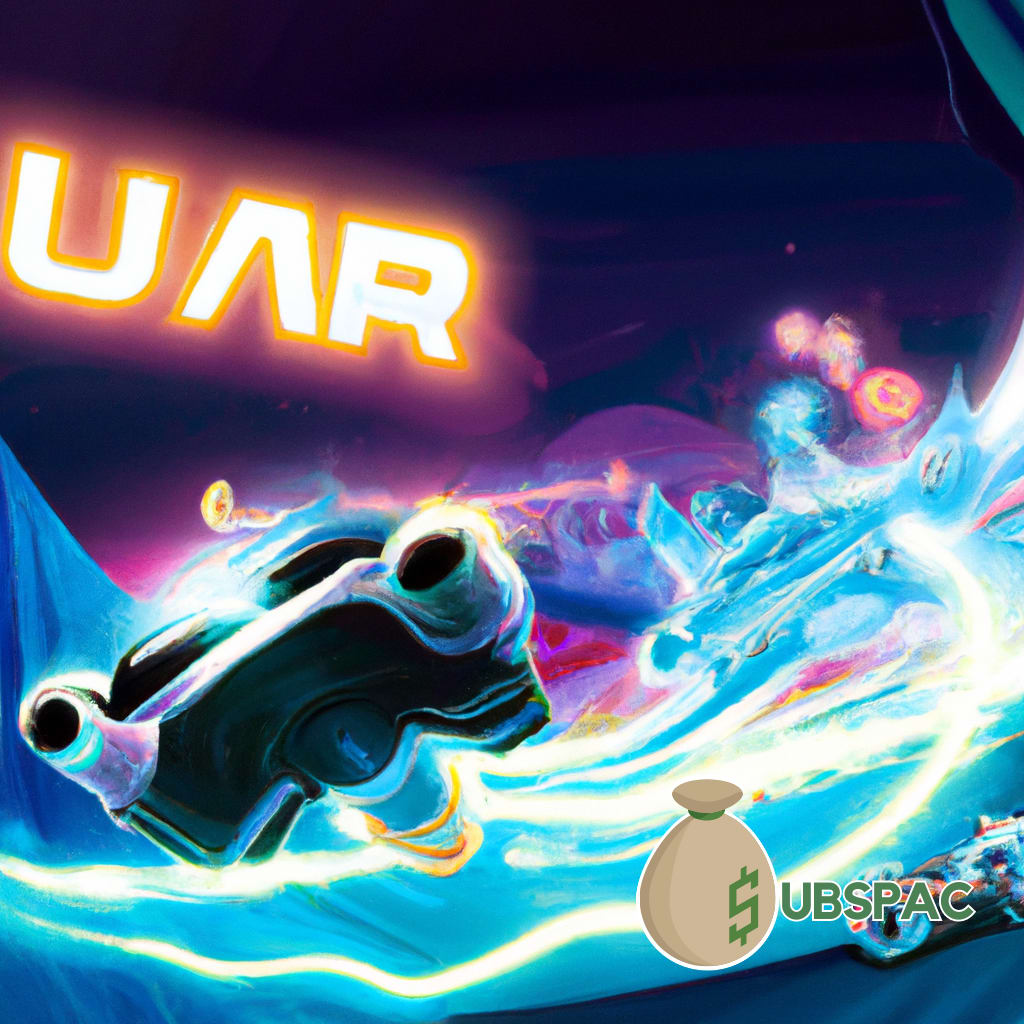 TLDR:
– Nuvo Group, a medical technology company focused on women's health, is merging with LAMF Global Ventures Corp, headed by film producer Jeffrey Soros and valued at $269 million.
– The merger aims to combine medical innovation with Hollywood glamour, highlighting the trend of cross-industry collaborations and the increasing need for telemedicine solutions.
In what is not surprising in any way, the medical technology world is taking a page from the business playbook of every other industry – "merge until you're too big to fail". Israel-based technology company Nuvo Group, known for their focus on women's health and remote pregnancy care, has announced a business combination agreement with SPAC (Special Purpose Acquisition Company) LAMF Global Ventures Corp. This union takes the term "corporate maternity" to a new level.
Nuvo has been making headlines for its FDA-approved remote pregnancy monitoring platform. Now, in the spirit of capitalistic ambition, they have decided to combine forces with a company that's as seasoned in the world of public investment as they are in prenatal care. The merger values Nuvo at a humble $269 million, but don't worry, the company could see that rise to a tidy $300 million, if they hit a few minor commercial milestones.
Leading the love-child of this corporate marriage will be Nuvo's current CEO, Kelly Londy. With a resume that includes stints at the University of Michigan Hospital, GE's medical systems, and Philips Healthcare North America, she's no stranger to the world of medical technology. The merger is expected to close in 2024, with a NASDAQ listing to follow. Because nothing says "innovative health tech" quite like a NASDAQ listing.
Not to be overshadowed, LAMF Global Ventures Corp is headed by film producer Jeffrey Soros. Yes, you heard it right, a film producer. Now, if you're wondering what a Hollywood big shot has to do with a medical technology company, well, you're not alone. Interestingly, Jeffrey's uncle is none other than George Soros, a man with a net worth north of $8.5 billion, proving that money, like talent, can sometimes run in the family.
Simon Horsman, LAMF's CEO, has expressed his excitement about the merger, stating that they expect to bring value to the combined public company through their extensive relationships in media, entertainment, and healthcare. Apparently, their plan is to charm the corporate world with a unique blend of medical innovation and Hollywood glamour. One can't help but wonder if their board meetings will take place in a hospital or on a film set.
This merger signifies the growing trend of cross-industry collaborations and the ever-increasing need for telemedicine solutions. With Nuvo's game-changing technology, pregnant women can now receive care from the comfort of their own homes. It's a brave new world, indeed. While the thought of a medical technology company merging with a film producer's investment firm might seem a bit out of left field, it's simply another day in the life of modern business. So, here's to Nuvo and LAMF – may their corporate honeymoon be as innovative as their business strategies.