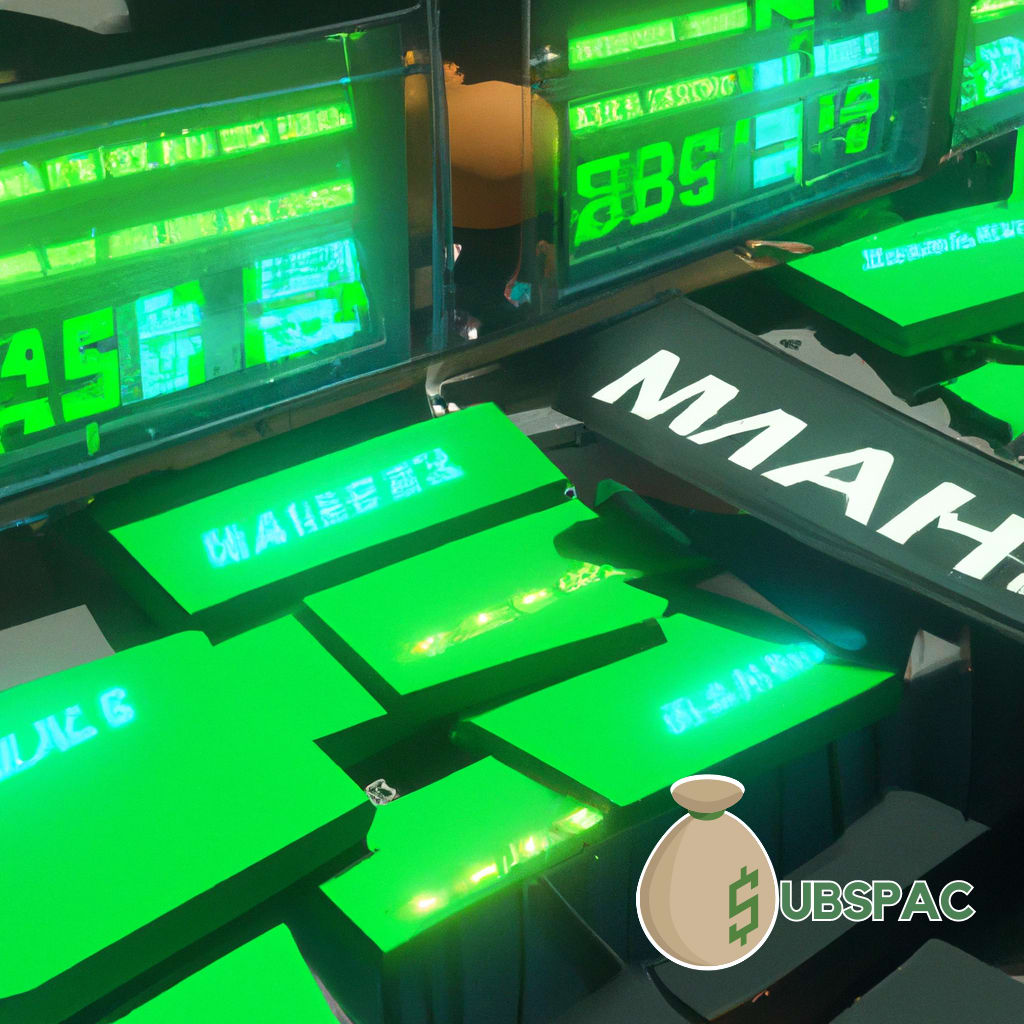 TLDR:
– Growth for Good Acquisition's stock has surged by 25% after a $5 million equity deal with investors, including Kubota, Premier Trailer, and Formula E racing team NIO 333.
– The company is now looking to merge with Zero Nox, a major player in off-highway vehicle electrification, but needs the approval of shareholders and other closing conditions.
Pop the champagne and dust off your party hats, folks! The stock market has been turned into a veritable gala with the latest plot twist for Growth for Good Acquisition. After reaching a private investment in public equity, also known as "PIPE," they've seen their stock rise faster than a helium balloon on a clear day: a whopping 25% increase! The stock is now joyously dancing in the positive territory for the year, proving that even in the business world, there's such a thing as a comeback.
And what's the cause for this stock market celebration? Well, it seems that Growth for Good managed to pull a rabbit out of its corporate hat. A $5 million equity deal with investors has sparked this sudden upswing. The investors involved in this high-stakes game of Monopoly include the likes of Kubota, Premier Trailer, and Formula E racing team NIO 333. It's as if the Avengers of the investment world have assembled, turning this deal into a blockbuster event.
While the stock price is up and dancing, the party isn't over. The main event still lies ahead. The special purpose acquisition company, Growth for Good, is looking to tie the knot with Zero Nox. For those not in the know, Zero Nox is a heavy hitter in the off-highway vehicle electrification game. And if you think that sounds like a mouthful, just wait till you see the size of the potential merger. But before the corporate wedding bells can ring, they need the blessing of their shareholders and other closing conditions. It's like a dramatic soap opera, but with more lawyers and less love triangles.
Now, if you were worried about having to rearrange your schedule for the previously planned Aug 23rd shareholders' meeting, don't fret. Growth for Good, ever the considerate host, has pushed back the meeting to August 28th. They understand, after all, that even in the whirlwind world of business, there's always time for a good brunch.
So there you have it. A star-studded business deal, complete with major investors, a potential merger, and a hospitable adjustment to a shareholders' meeting date. All wrapped up neatly with a bow in the form of a 25% stock increase. And they say business is boring. Get your popcorn ready, ladies and gentlemen, because the show is just getting started.