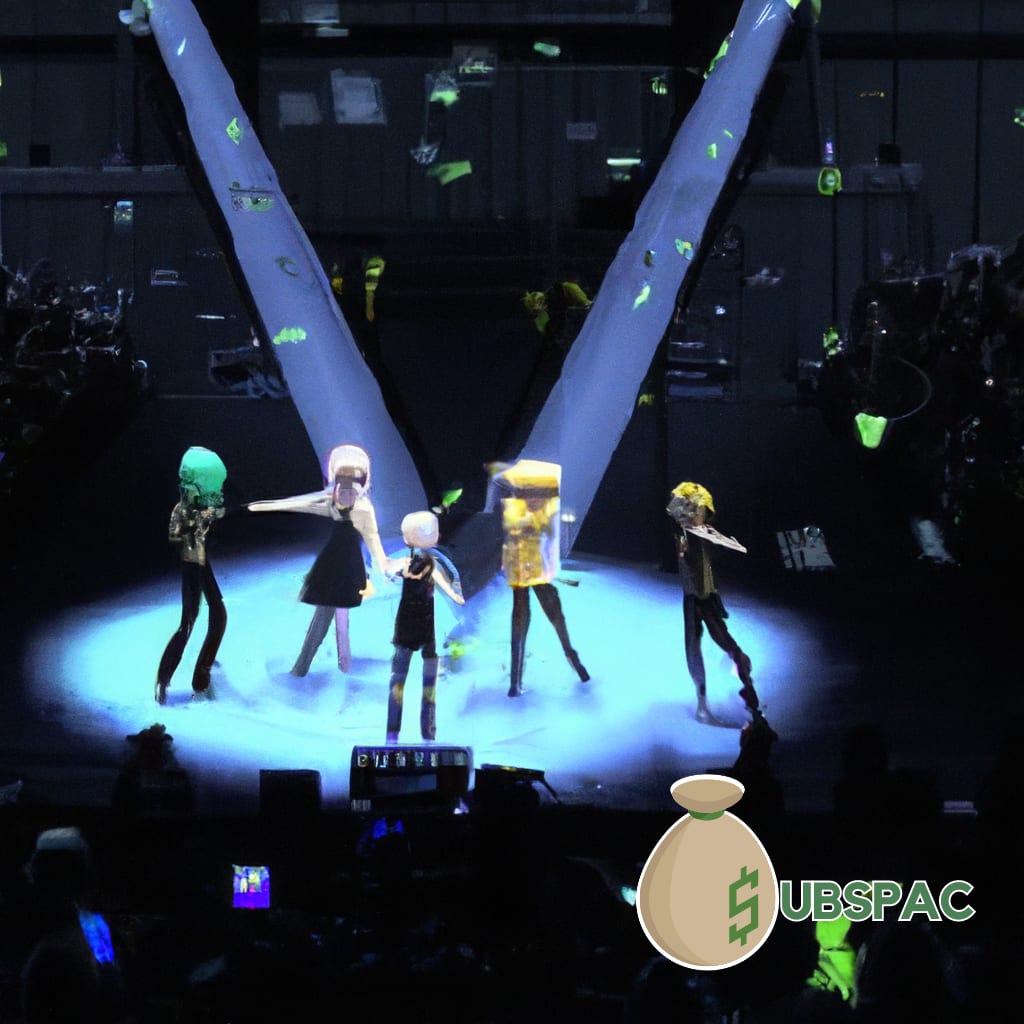 TLDR:
– Pentatonix, a Grammy-winning a cappella group, performed a captivating and diverse show at the Saratoga Performing Arts Center, showcasing their unique talent and fan interaction.
– The group's impressive vocal abilities, including beatboxing and harmonizing, were showcased through powerful performances of both covers and original compositions, leaving the audience in awe.
Ladies and gentlemen, the Saratoga Performing Arts Center has been sanctified by the ethereal vocalists of Pentatonix. These harmonious musical deities have been belting out melodic symphonies for 12 years. They've gathered an army of fans from eight to 80-year-olds and no, we're not making this up. Saratoga Springs had the privilege of basking in their acapella prowess. The demographic was so diverse, it could have easily been mistaken for a revolving door at the local DMV.
Georgia-bred songstress Lauren Alaina kick-started the evening, sprinkling her country twang all over the eager audience. Her array of hits, like "Road Less Traveled" and "Thicc As Thieves," were served up like a southern fried buffet. This, however, was merely the appetizer before the five-course a cappella banquet that followed.
Pentatonix, the harmonious quintet, shot into fame like a musical SpaceX rocket after winning the third season of NBC's "The Sing-Off." Since then they've been amassing followers like a cyber Pied Piper, with over 20 million YouTube groupies and three million monthly listeners on Spotify. To top it off, they've managed to bag not one, not two, but three Grammy Awards and a star on the Hollywood Walk of Fame because apparently, there's no limit to overachieving.
The vocal virtuosos started the show with a nostalgic video montage of their rise to stardom. The audience was then treated to a cover of 'Radioactive' that was so powerful, it could've powered a small city. Throughout the night, the group kept the audience enthralled with their unique take on modern pop song covers and original compositions.
The evening hit an orchestral high when Kevin Olusola, the group's beatboxer, performed what they call "cello-beatboxing." This unique blend of classical cello music and beatboxing had the audience on their feet faster than a Black Friday sale at Walmart. His performances of "Julie-O Celloboxing," "Bach Celloboxing," and "Kevins Fifth" were nothing short of musical sorcery.
The group's acoustic talent was so impressive it was hard to believe they were doing it all themselves, and they weren't using holograms or pulling some kind of ventriloquism trick. Notable performances include their cover of "The Sound of Silence," their rendition of "Creep" performed on the Masked Singer, and their renowned version of "Hallelujah."
The band's commitment to audience interaction was delightfully engaging and not in the least bit awkward. They even managed to coax a Tik-Tok out of the crowd to Daft Punk's "Harder, Better, Faster, Stronger." It was so heartwarming it could've melted a polar ice cap.
From start to finish, the energy at SPAC was so high it could have been harnessed to light up Broadway for a week. The evening ended on a high note with a captivating encore of the Rescues's "My Heart With You" and Queen's "Bohemian Rhapsody" – because apparently, Pentatonix is in the business of stealing hearts and they're doing a damn good job at it.