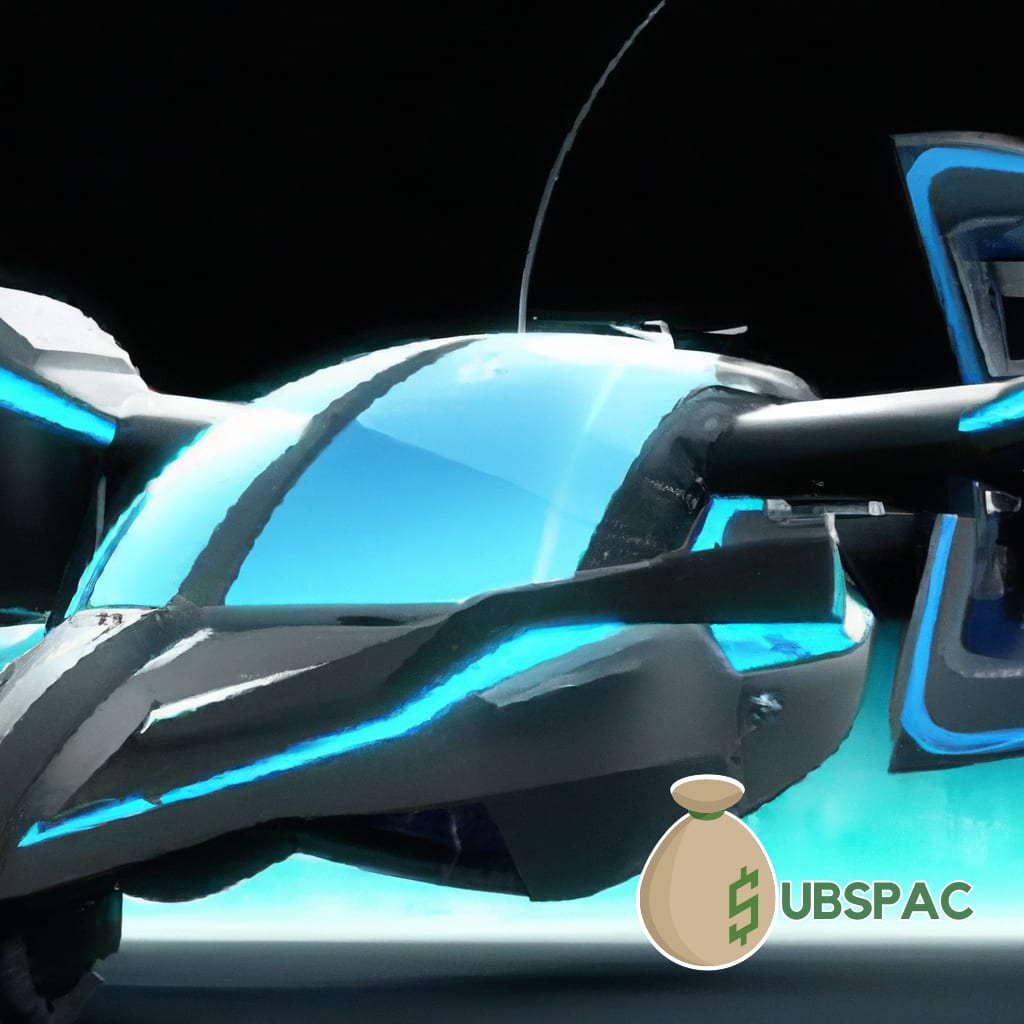 TLDR:
– Horizon Aircraft is seeking a cash injection from Pono Capital Three to launch their Cavorite X7, a larger and more powerful eVTOL vehicle capable of carrying 1,500 pounds.
– The company hopes that the merger and potential Private Equity Investment will propel them towards disrupting the future of air travel and revolutionizing commuting.
Well folks, buckle up and ready your airsickness bags, because our friends at Horizon Aircraft are changing the game, and your breakfast burrito might not enjoy the ride. These Canadian wizards are the people behind the curtain of electric vertical take-off and landing (eVTOL) vehicles, and they're itching to show us their latest trick: the Cavorite X7. It's bigger, badder, and probably a whole lot scarier than its X5 sibling, capable of hauling around 1,500 pounds including a pilot and six passengers. Or, if you prefer, 75,000 quarter-pounders. Your choice.
Now, Horizon's looking for a cash injection to get their X7 off the ground. Enter Pono Capital Three, a Special Purpose Acquisition Company (SPAC) currently enjoying the sun and tax benefits in the Cayman Islands. They're talking about a merger that would see Horizon trading on New York's NASDAQ. But wait, there's more! They're also looking at a Private Equity Investment (PIPE) to raise some extra dough. This is the financial equivalent of a trust fall exercise, folks, and Horizon's hoping Pono's got their back.
This isn't Horizon's first rodeo. They went through a similar process in 2022, breaking free from Astro Aerospace, a US company that had acquired them a year earlier with the aim of listing on the NASDAQ. Sounds like a messy divorce, doesn't it? CEO Brandon Robinson assures us it's all for the best, though. He stresses the importance of Horizon having full control of the new entity, with no other companies to share resources with. Because nothing says "innovation" like good old-fashioned greed.
The Cavorite X7 sounds like a dream. Hybrid-electric, patented fan-in-wing design, expected range of 500 miles at speeds of 240 knots – it's all very flashy. Robinson's confidence is infectious, citing better-than-expected results from the X5 and enough data to justify increasing the size of the aircraft, thereby improving the unit economics across most mission scenarios. In other words, our dear CEO thinks bigger is definitely better, and he's prepared to bet the farm on it.
And what about those flight tests, you ask? Well, Horizon has been testing a half-scale demonstrator, which has successfully completed hover tests and optimizations. It even passed a wind tunnel test at approximately 50 miles per hour. Sounds like an overgrown drone, doesn't it? But Transport Canada has given the green light for the Antelope flight tests to start next fall, so we'll see soon enough if Horizon's flying dream can actually get off the ground.
In the meantime, Horizon's hoping that this business combo with Pono Capital Three and the resulting capital injection will rocket them toward the Cavorite X7 launch. They're gunning for the eVTOL market in a big way, folks, and they're convinced they've got what it takes to disrupt the future of air travel. So strap in, because the future of commuting might just have you soaring over traffic jams and praying your airsickness bag is up to the task.