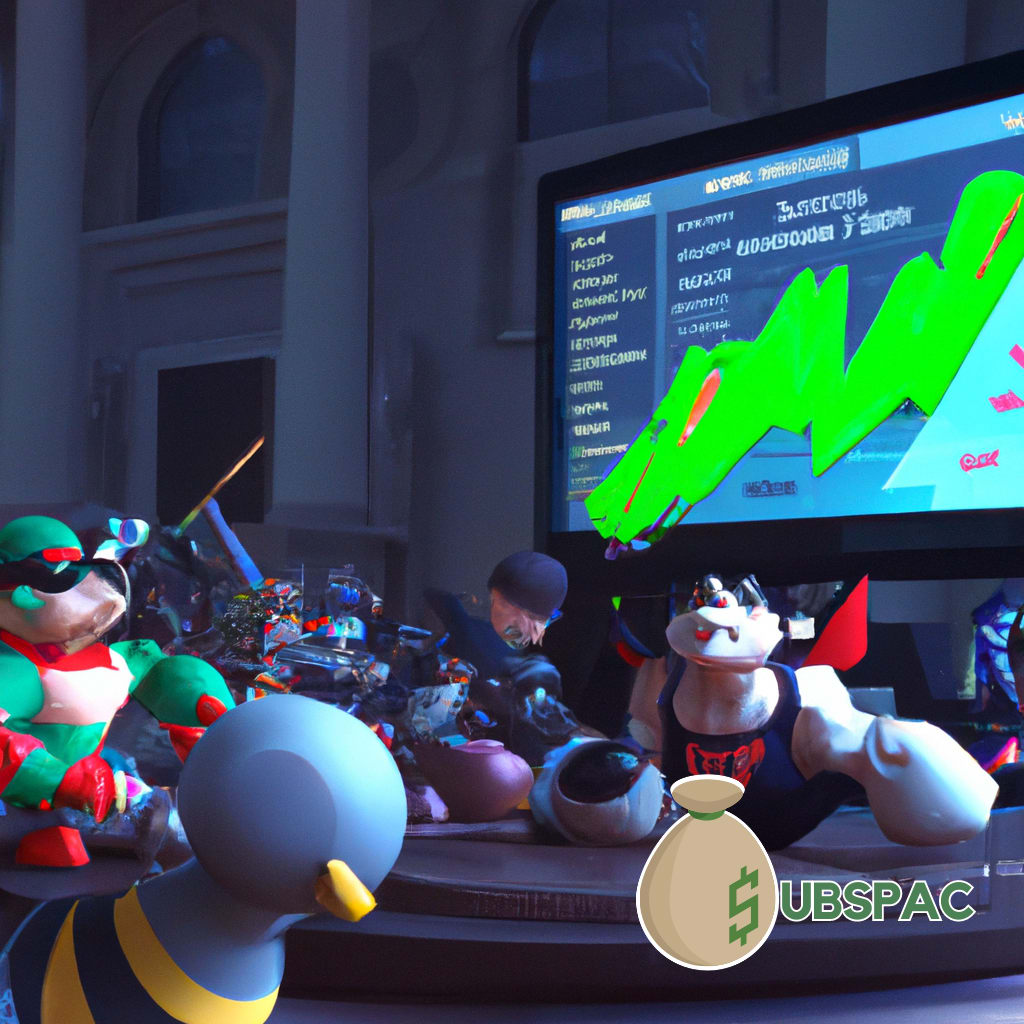 TLDR:
– SPAC deals reached $9.1 billion in August with an average transaction size of $481 million, but eight deals were terminated, highlighting the risks involved.
– Vietnamese automaker VinFast saw a 254% surge in share price after going public, but concerns remain about the sustainability of its valuation due to limited public trading.
Well, folks, it looks like August was a bustling month in the casino, I mean, market, especially for Special Purpose Acquisition Companies (SPACs). These deals soared to $9.1 billion in total value with an average transaction size of $481 million. It's like a SPAC festival with 19 new merry mergers announced. However, in the midst of this SPAC jamboree, we had a sobering reality check – eight deal terminations, taking us back to those lessons we all learned the hard way in the sandbox. Not every castle is destined for greatness, some are just…sand.
The star of the SPAC show, however, was VinFast (VFS). The Vietnamese automaker made a grand entrance into the public trading, transforming valuation concerns into a 254% surge in share price. The transformation was so dramatic, it felt like watching a caterpillar turn into a butterfly, or an ugly duckling into a swan, or…you get the picture. But let's not get carried away here, there are still concerns about the sustainability of this Cinderella story. With public shares representing a mere 0.6% of VFS's outstanding equity, one can't help but wonder about the potential impact of limited public trading on the future share price dynamics.
Speaking of standout deals, SPAC CVII proposed a $1.58 billion merger with British private equity firm CorpAcq, and SPAC FNVT cut a cool $1 billion deal with the Chinese new energy vehicle maker, Scage International. But let's not forget the fallen heroes. Eight contracts were signed off to the graveyard this month, making it the second-highest monthly total this year. One of them was SPAC GGAA's $312-million deal with travel tech company NextTrip, which collapsed faster than a souffle in a loud kitchen.
Now, for some, the tale of VFS might come across as a beacon of hope in a sea of SPAC exuberance, or for the more cynical among us, an eerie echo of past hype. The company, initially valued at $27 billion, is now valued at a whopping $86 billion. That's twice the market capitalization of titans like General Motors or Ford. But before we crown VFS the new king of the auto industry, let's remember that the company only generated $83.5 million in revenue in the first quarter of the year. It's safe to say that reaching the earnout target for the full year will be a herculean task.
As we watch this SPAC-infused drama unfold, let's remember what our sage friend Robert Sasson from Water Tower Research noted. "Entering into a merger agreement is no guarantee that it will close." So, while we revel in the glitz and glamour of these high-value deals, let's also remember to keep a wary eye on the risks that lurk beneath. As the saying goes, all that glitters is not gold. Or in this case, all that SPACs may not necessarily yield profits. But hey, isn't unpredictability the spice of business life?