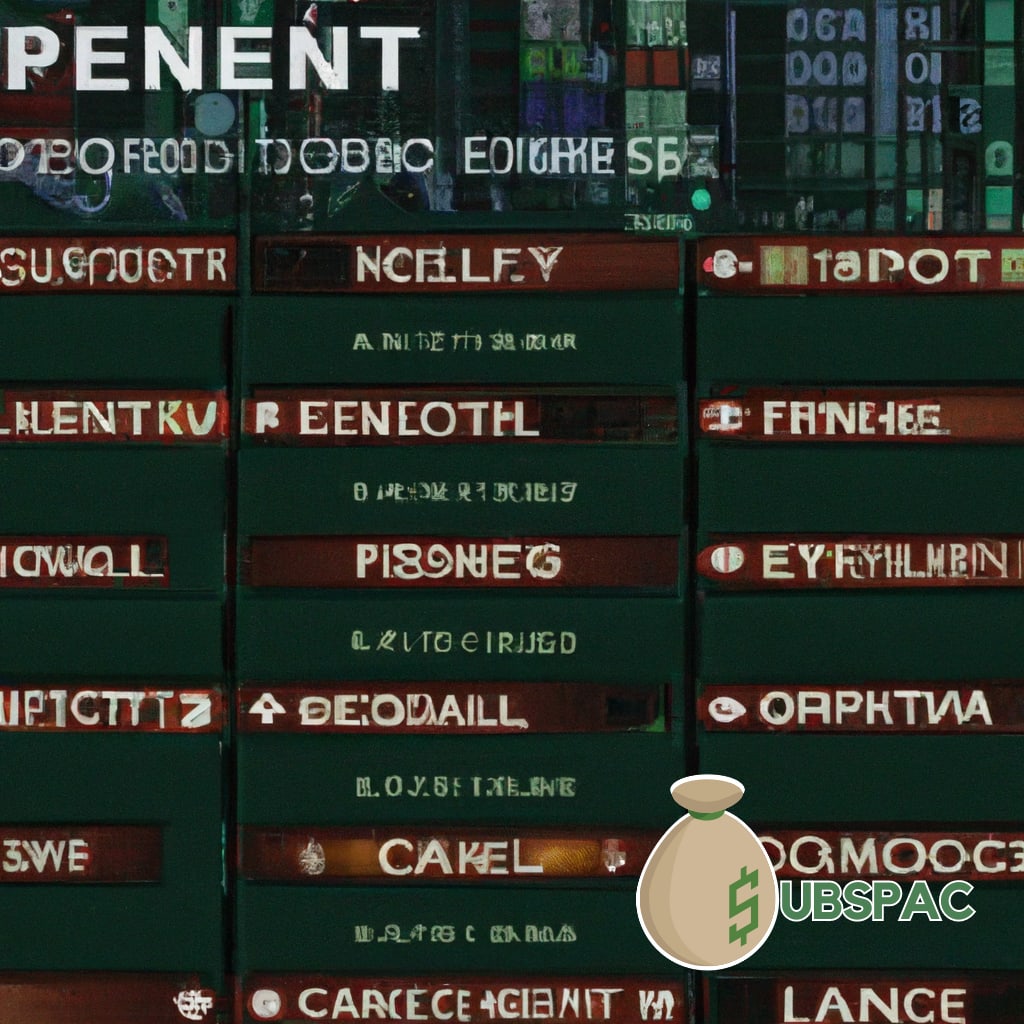 TLDR:
– SPACs, despite controversies and catastrophic losses, continue to attract attention and investment in the IPO market.
– The recent acquisition of Better.com by a SPAC highlights the risks involved in such deals, with a significant loss of value.
Well, folks, strap in because the world of Special Purposes Acquisition Companies, or SPACs as they are affectionately known, is back on the roller coaster ride. After a somewhat snoozy year in 2022 where they only managed to scrape together $13 billion (a mere pittance, really), these blank-cheque companies are back at it again. They're throwing around billions like it's Monopoly money, buying up companies and making headlines, and giving the financial sector something to gossip about at their fancy cocktail parties.
The darling child of this week's SPAC drama is Better.com, a home loan company captained by the infamous Vishal Garg. The deal, like a reality TV show, was replete with juicy tidbits for us to chew on. It had everything – complex insider trading, an ongoing SEC investigation, and a CEO with a reputation that could make even the most hardened Wall Street shark blush. Now, despite all these red flags waving as wildly as a semaphore operator on a caffeine binge, the deal still went through. But lo and behold, by the time the dust settled, the deal's value had plummeted by an eye-watering 90% or more.
Now, amid all this financial freneticism, you'd think the SPACs would be hunkering down, trying to keep a low profile. But oh no, my dear reader – that's not how these blank-check bad boys roll. They've got big names like Donald Trump and Vivek Ramaswamy along for the ride, and they're in it for the long haul. Even our old friend Chamath Palihapitiya, the Robin Hood of SPACs, is still peddling his mysterious promises of wealth, despite some backlash on social media. But hey, as he so casually put it, "some will work, some won't." The question though, and it's a big one, is when will they start working for the everyday Joe and Jane?
The resurgence of the IPO market has led to the triumphant return of SPACs, for better or worse. These financial Frankensteins, for all their controversies and catastrophes, are still attracting attention and investment. They're a bit like that bad boy in high school – everyone knows they're trouble, but they can't help being drawn in by their charm. The recent acquisition of Better.com by a SPAC, with all its subsequent drama and loss of value, serves as a blinking neon sign of the risks involved in such deals.
So what does the future hold for SPACs? Well, if I had that crystal ball, I'd probably be sitting on a yacht somewhere in the Caribbean, sipping a mojito. But one thing's for sure – with their penchant for controversy, their dramatic ups and downs, and their alarmingly high stakes, SPACs are a spectacle that we can't take our eyes off. As they lurch from one deal to the next, we're left wondering – when will the ride end and will the everyday investor be left holding the bill?