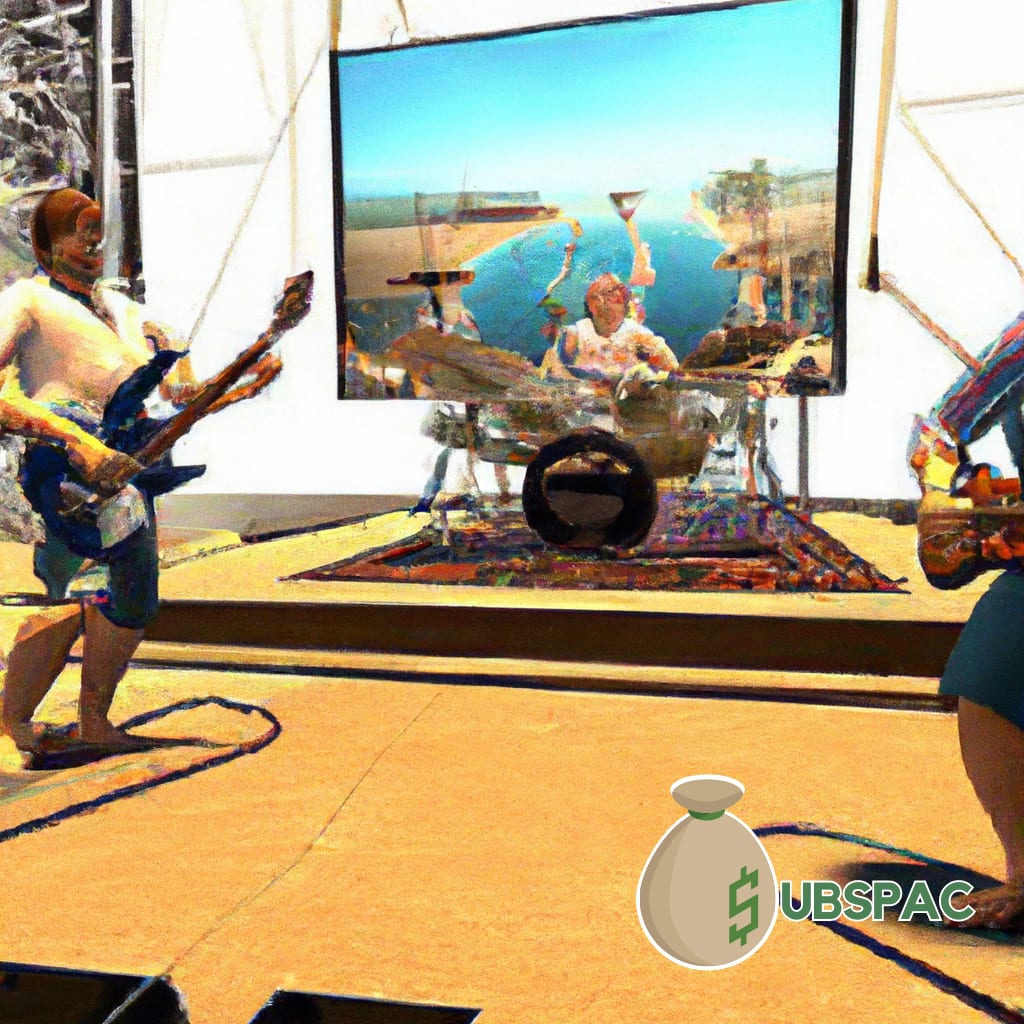 TLDR:
– Phish and guitarist Derek Trucks surprise audience with rare fishing sit-in during benefit show.
– Chemistry between Phish frontman Trey Anastasio and Derek Trucks creates seamless collaboration and highlights of the night.
Ladies and gentlemen, something fishy was going on at SPAC last night, and it wasn't just the $3 million caught for flood recovery in upstate New York and Vermont. No, my friends, the band Phish, known for their off-the-hook performances and philanthropic endeavors, were making waves again. They reeled in an impressive haul with their second Fishing Flood Relief Benefit Show, and let me tell you – it was quite the catch.
But the night wasn't just about a band doing good deeds or playing their hearts out. No, this was a night of surprises. Just when you thought you'd seen it all, they pulled the old bait-and-switch and brought out a guest guitarist for most of the second set and encore. Talk about a surprise hook! The crowd went wild when Derek Trucks took the stage, taking part in an extremely rare fishing sit-in. The last time we saw such an event was in 2016. Trucks' blistering solos had the audience eating out of the palm of his hand, proving once again that fishing and music go together like scales and fins.
Back in 2019, Trucks and Phish frontman Trey Anastasio had a guitar duel at the Lockn' Festival that was more sizzling than a frying pan full of freshly caught trout. Fast forward to 2023 and Anastasio, now more seasoned and confident, was ready for another jam session. From the opening notes of "Golden Age," the two guitarists had a face-off that was more exciting than a shark attack. You could almost see the sparks flying from their guitars as they battled it out, their melodies weaving around each other like two eels in a mating dance.
As the night continued, the chemistry between the two guitarists only got better. Like a pair of synchronized swimmers, they effortlessly finished each other's musical phrases, making their collaboration sound as natural as the call of a loon on a tranquil lake. The highlight of the night was no doubt when Anastasio thanked Trucks for joining them, before slipping into "A Life Beyond The Dream." The beautiful progression of the ballad was the perfect backdrop for Trucks' slide guitar, creating an atmosphere that was as peaceful as a quiet morning by the riverside.
So, folks, there you have it. A night of fantastic music, surprise collaborations, and a hefty $3 million raised for a good cause. It's clear that Phish and Trucks were a match made in Guitar Heaven. But let's not forget the real winners here – the communities of upstate New York and Vermont. They might've been struck by a disaster, but thanks to Phish's benevolent efforts and some stellar music, there's a silver lining shining through those dark rain clouds. The moral of the story? When life gives you a flood, get Phish to throw a benefit concert. It's the best catch you'll ever make.