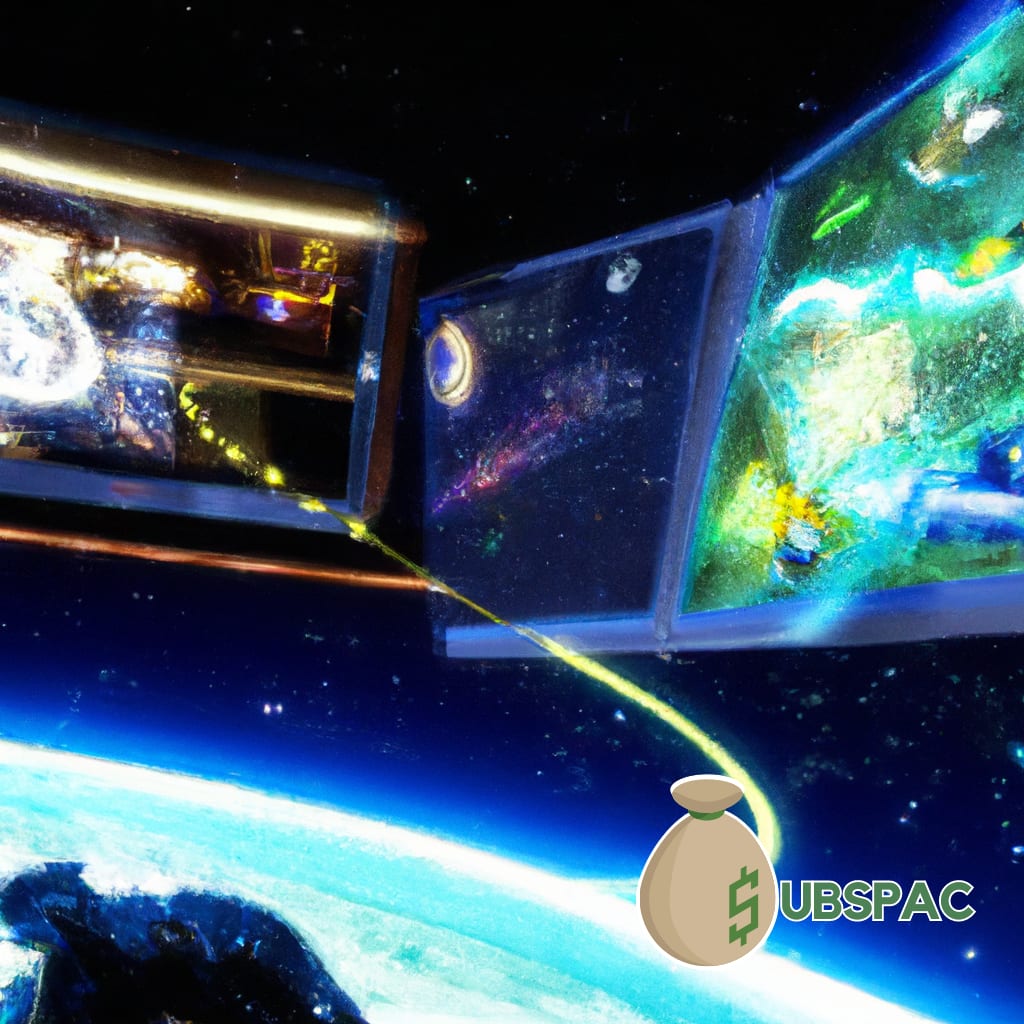 TLDR:
– Mission Control Acquisition Corporation, a SPAC, is entering the space industry with an IPO, aiming to raise $100 million and has 18 months to identify and acquire a space-focused company.
– The space market's potential worth of about $1 trillion, fueled by climate change and dreams of space mining, presents a timely opportunity for Mission Control and SPACs continue to be popular for companies going public.
Well, folks, we've got a new player stepping up to bat in the cosmic game of Monopoly. The ever-so-creatively-named Mission Control Acquisition Corporation, a Delaware-based special purpose acquisition company (SPAC), is making its debut in the space industry. Their strategy? A good old-fashioned initial public offering (IPO) on the New York Stock Exchange (NYSE). The company is offering 10 million units at a price that even a 5th-grader could calculate—$10 per unit. Simple, right? That's a cool $100 million they're looking to bag.
The interesting part is, this SPAC is preparing to sail in unchartered waters—or should we say galaxies—with an extended 18 months to identify and acquire a fitting space-focused company. They even have the option to extend for another six months. Guess they're taking the slow and steady route to the moon. You've got to appreciate their commitment to thorough research and the aim to ensure a win-win business combination.
Leading the Mission Control spaceship is Captain Kira Blackwell, former NASA iTech program manager. With Blackwell's extensive experience, they're hoping to spot the right spaceship to hitch a ride with. CFO Jeffrey DeWit and COO Andrew Allen add to the depth of the team with their financial and operational skills. They seem to be a well-oiled machine ready to navigate the complexities of the space industry.
In an era where everything's 'space', this entry into the market couldn't be better timed. The space market has nearly doubled over the past decade and could double again by 2030. That's a whopping potential worth of about $1 trillion! This growth is fueled by climate change, geopolitical conflicts, and dreams of space mining. It seems governments and businesses across the globe are eager to buy their tickets to the space race.
SPACs are becoming the preferred vehicle for companies looking to go public, especially those with ambitious ventures. Remember the pandemic? While the rest of us were baking banana bread, SPACs were having their heyday with over 600 transactions in 2021 alone. This year, the pace has slowed down a bit, but they still account for 48% of this year's deals. That's almost half the pie!
As Mission Control gears up for its IPO and the subsequent quest for space-focused acquisitions, the well-rounded leadership team positions it as a strong contender in the burgeoning space industry. Despite the slowdown in SPAC activity, it seems Mission Control is armed and ready to explore territories where no SPAC has ventured before. So, as the space economy continues to evolve, keep an eye on Mission Control's trajectory. They might just nab a prime piece of the cosmic real estate.