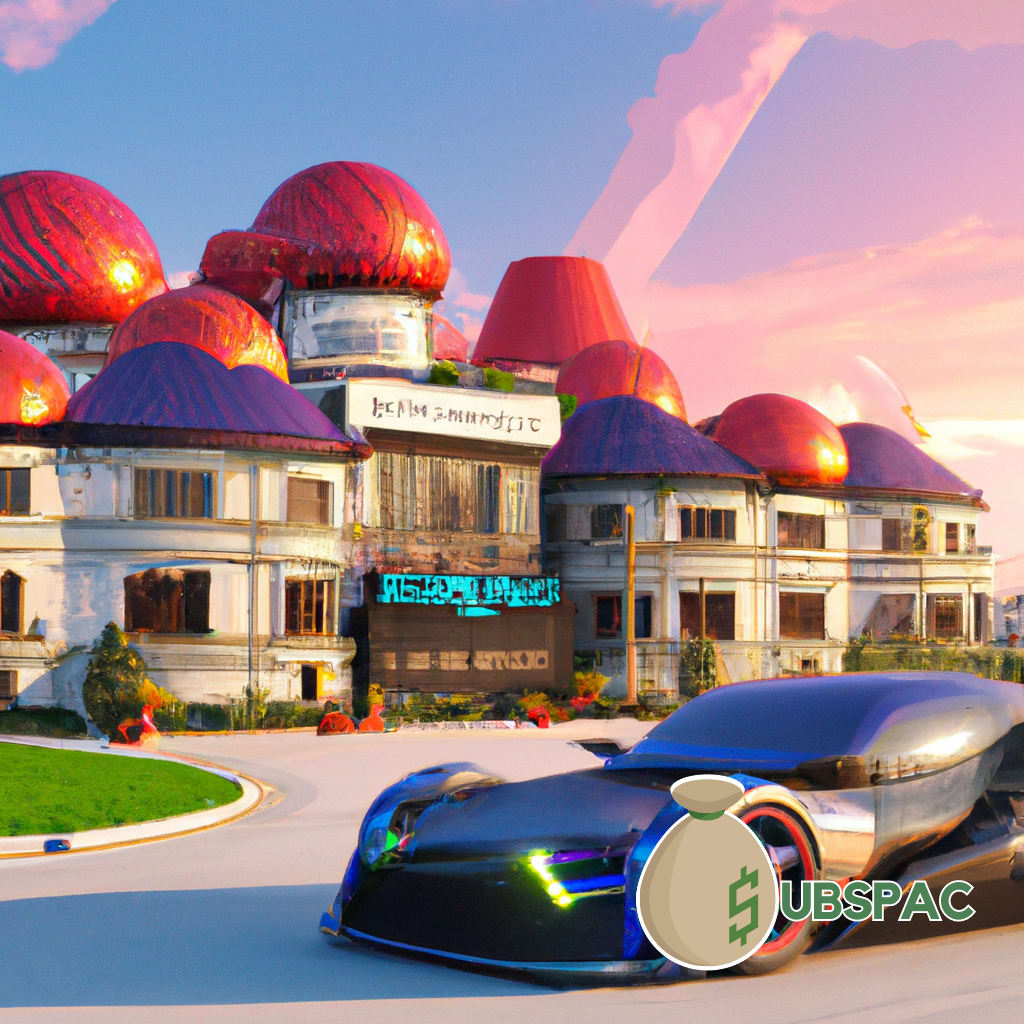 TLDR:
VinFast, a Vietnamese electric car maker, has become the third-largest automaker in the world with a $130 billion valuation, surpassing industry giants like Ford and General Motors.
VinFast's success is attributed to a successful merger with Black Spade Acquisition Co., a SPAC, resulting in a volatile stock and expensive put options.
I find it fascinating when the tortoise becomes the hare. VinFast, a Vietnamese electric car maker, who was practically unknown yesterday, now finds itself as the third-largest automaker in the world, valued at a whopping $130 billion. It has now successfully outpaced, or should I say, outdriven, industry giants such as Ford, General Motors, and Honda. How did this happen? Well, they got a little help from their friends at Black Spade Acquisition Co., and by a little, I mean a 700% stock rise. If that's what friends do, sign me up.
The recent success story is an outcome of a successful merger with Black Spade Acquisition Co., a special purpose acquisition company (SPAC). If the mention of SPACs sends you spinning, you're not alone. It's a high stakes Wall Street pinball game that VinFast seems to have mastered. Now, I don't have an eight ball to predict the future, but it seems fair to say that VinFast's stock options, recently out in the wild, might be a wild ride.
Now, the plot thickens. VinFast's parent entity, Vingroup is keeping 99% of the company's ownership to itself. This is like a holding a birthday party but not sharing the cake. It's leaving a limited number of shares available for trading, leading to a heightened sense of volatility. Now the stock's acting like a drunken sailor, jumping or tanking over 10% in nine of the last ten trading sessions. While I enjoy a good thrill, this rollercoaster seems to be missing its safety harness.
Just when you thought it couldn't get crazier, VinFast's stock options began trading on Monday. And by "tradeable," I mean… well, it's a bit of a stretch. VFS options are pricing a huge drop in the stock's future. It's like attempting to predict tomorrow's weather by looking at your neighbor's wind chimes. It's difficult to initiate a short-sale trade, resulting in puts that are pricier than a Manhattan apartment.
So, where does this leave us? We have a Vietnamese automaker blowing past industry giants, a volatile stock, and expensive put options. It's a recipe for a Wall Street thriller, minus the popcorn. As for me, I'll be watching from the sidelines, waiting for the dust to settle. Until then, VinFast is a 'no trade' for me. For others, it might be the ride of their lives.
So, in the words of the immortal George Carlin, "The future will soon be a thing of the past." But for now, the future of VinFast and its impact on the auto industry remains to be seen. As for the established auto giants, they better buckle up. It's going to be a bumpy ride.