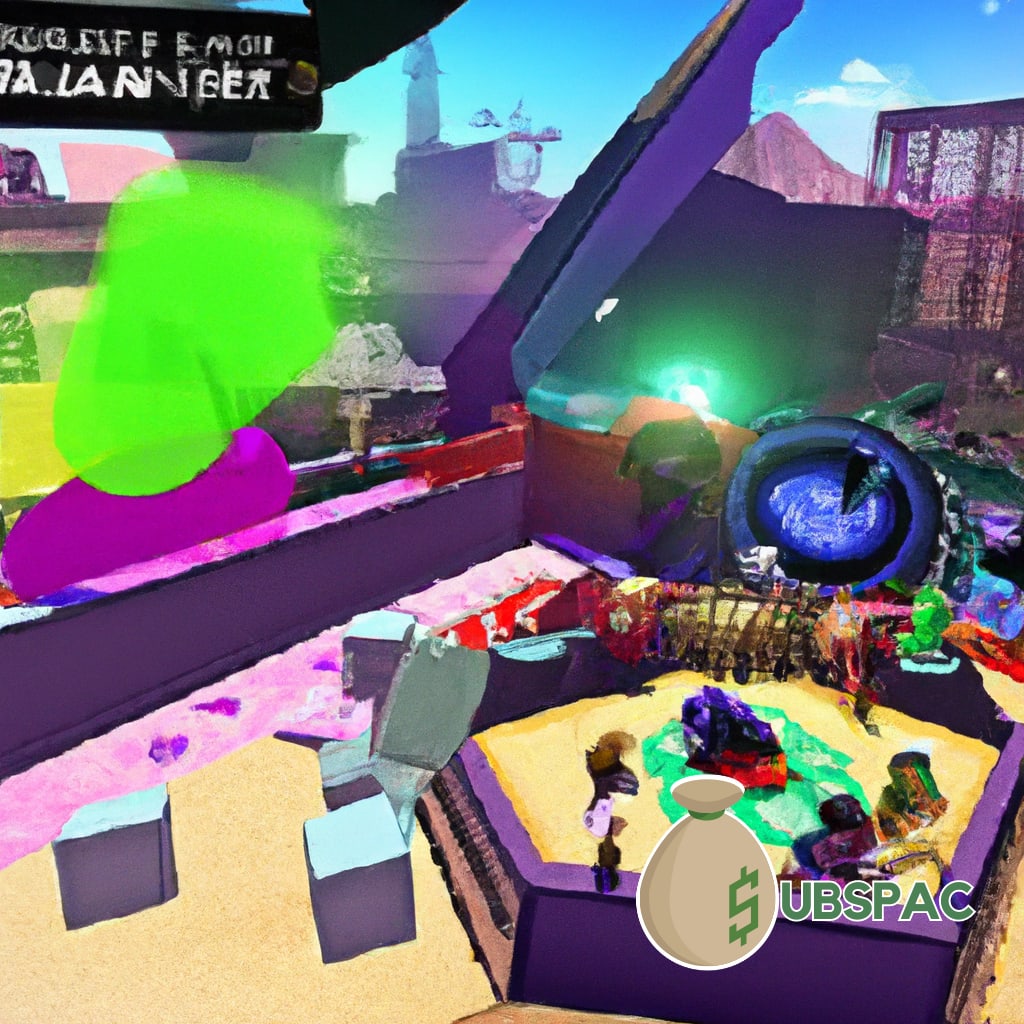 TLDR:
– SPACs are a popular investment game, but investors should approach them with caution and skepticism due to the risks involved.
– Regulatory scrutiny is increasing in the SPAC industry, and not all transactions lead to profitable outcomes, resembling a lottery ticket with uncertain results.
In the grand casino of investing, it appears we've found a new game folks are lining up to play: SPACs – Special Purpose Acquisition Companies. Now, if you're getting visions of a golden goose laying billion-dollar eggs, I hate to break it to you, but it might just be a regular old farm bird with a coat of cheap gold spray paint.
Take the recent kerfuffle with Velodyne Lidar Inc. for example – a company known for its autonomous driving technology. They got all lovey-dovey with Graf Industrial Corp., a SPAC, and went public. The honeymoon ended quickly when they merged with Ouster Inc., another SPAC darling. Suddenly, a former shareholder's crying foul, claiming he and others were duped into a shotgun wedding that enriched a select few while leaving the rest with a hangover.
This lawsuit is just one of many in Delaware's Chancery Court, a fighting pit where M&A legal battles are more common than flies on a horse in August. But before we start casting stones at Velodyne and Graf Industrial, let's pause and consider the risks involved. After all, transparency and accurate disclosure are the pillars of any good SPAC transaction. But in this case, investors might have been given a map to a treasure at the end of the rainbow that turned out to be a pot filled with nothing more than rusty pennies.
So, my humble advice? Approach these SPAC investments with caution and a healthy dose of skepticism. I'll tell you what I tell my kids about fast food – it might look shiny and delicious on the outside, but you never know what kind of mystery meat you're getting on the inside.
As the SPAC industry evolves and lawsuits continue to surface like bad jokes at an open mic night, regulatory scrutiny is bound to increase. Not all blank check transactions end up in bricks of gold at the end of the rainbow. Sometimes, all you find is a note saying, "Better luck next time, buckaroo."
So, in the end, it's a bit like buying a lottery ticket. You might strike it rich, but more often than not you're just left with a worthless piece of paper and a slightly lighter wallet. Remember, it's not the pot of gold, but the thrill of the hunt that keeps this game fun. So, tread carefully, have a good laugh, and may the odds be ever in your favor.