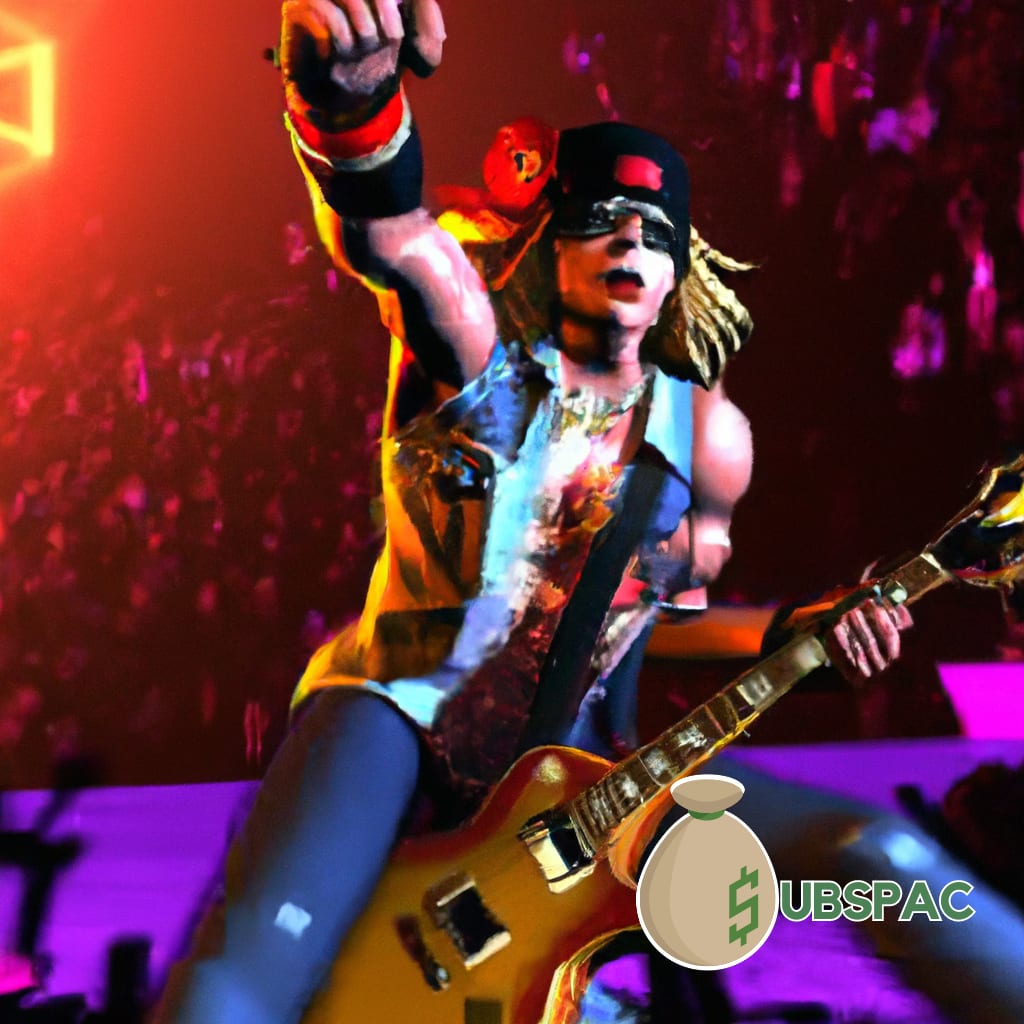 TLDR:
– Guns N' Roses put on a three-hour set full of bombastic riffs and attitude, showcasing their enduring legacy and proving they are still a significant force in rock and roll.
– Frontman Axl Rose's voice was in good shape, and Slash's guitar solos were a standout, leaving the crowd wild with excitement.
The Saratoga Performing Arts Center was recently a witness to a spectacle that could only be described as – "Guns N' Roses showing the kids how it's done." Frontman Axl Rose, notorious for his sense of time that seems to operate in a parallel universe, took the stage at exactly 7:25 PM. Perhaps he's finally downloaded a clock app.
The three-hour set, full of bombastic riffs and attitude, was a reminder that the band is not just a group of geriatric rockers trying to make a quick buck. They proved to be a vibrant force in rock 'n' roll, with all the booming riffs and badass attitude that made them one of the most important acts of the past 40 years. If you were looking for a perfunctory cash grab, you should've gone to the bingo night down at the local pub.
The evening kicked off with "It's So Easy," a cheery opener that set the mood for a night of surprising, yet seamless musical blend. The way Slash and Duff McKagan put their own stylistic imprint on the GN'R track "Chinese Democracy," a song that emerged during their 21-year hiatus from the band, was even odder. Following it with a rendition of "Slither," the hit 2004 single from Slash and McKagan's mid-aughts band Velvet Revolver? It was like trying to find a coherent plot in a David Lynch movie.
Despite his dysphonia, Rose's voice was in good shape, belting out songs with a force that could rival a freight train. The 61-year-old frontman continued to run, dance and move across the stage with the energy of a toddler on a sugar rush. It was clear that while Axl Rose may have made nice with his bandmates, elements of his volatile nature were still in play.
Slash's guitar solos were the star of the show, with the crowd going wild for his performances on "Sweet Child O' Mine," "Civil War," and "November Rain." Imagine the frenzied response if he'd busted out "Free Bird." The chemistry between Slash and second guitarist Richard Fortus was as palpable as the tension in a Tarantino flick as they traded lead turns on "Knockin' on Heaven's Door."
Before Guns N' Roses took the stage, the audience was warmed up by rising hard-rock band Dirty Honey. Fronted by Niskayuna native Marc LaBelle, the band delivered a performance that felt like a lovingly crafted homage to an Aerosmith album that never was. Their set included a scorching take of "Won't Take Me Alive," a promising indicator of their forthcoming album. After all, who needs a heater when you've got those fiery riffs?
In conclusion, Guns N' Roses' performance at Saratoga Performing Arts Center was a testament to their enduring legacy. With a sold-out crowd roaring all night long, it's clear that their music will continue to resonate with fans. And as for the band itself? They proved that they're still a significant force in rock and roll, capable of delivering a performance that could blow your socks off, even if they are of the compression variety.