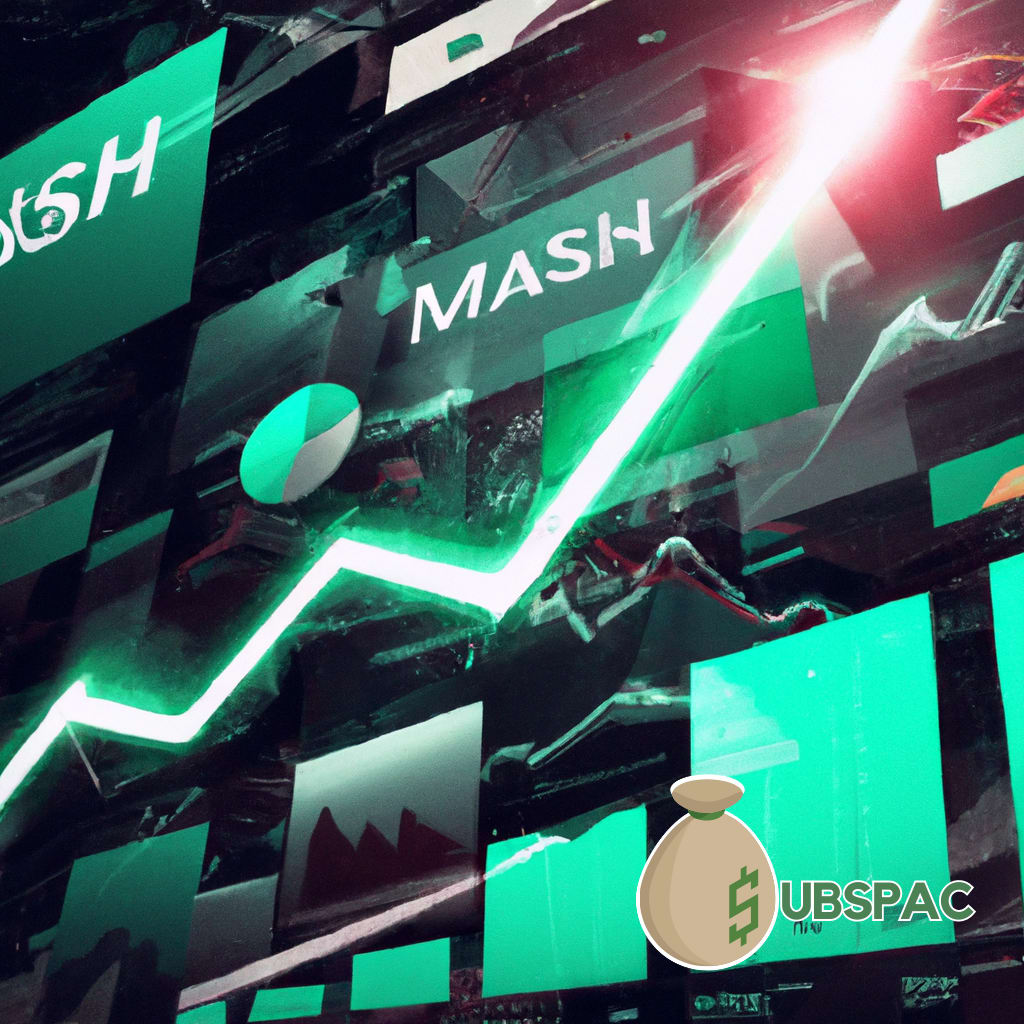 TLDR:
– Truth Social and TMTG face numerous legal challenges and negative headlines, making their future uncertain.
– Despite the challenges, Digital World's stock has seen a 4% increase on the extension announcement day, indicating some investor confidence.
In the land where social media platforms are born more often than we change our socks, Truth Social, the prodigal child of the Trump Media and Technology Group (TMTG), is making waves – and not necessarily the good kind. The return of Elon Musk to social media didn't make things any easier. The raised eyebrows over the platform's future are growing more pronounced, and the TMTG's purported public flotation seems to be on perpetual simmer.
Meanwhile, Digital World, TMTG's partner in this high-stakes game of SPAC-in-waiting, is finding federal investigations as persistent as a stray cat at a fish market. But, in a twist as surprising as a sunny day in Seattle, Digital World has won itself an extension in the merger deadline. The shareholders, in a move akin to a parent giving their delinquent teen one more chance, have agreed to extend the deadline for a year.
Now, one might think this would be a cause for celebration. But this is no ordinary company we're talking about – it's Donald Trump's. The man who has more lawsuits against him than I have unread emails. From hush money and classified documents to election interference and a Fulton County indictment, Trump's legal laundry list is longer than a grocery list before Thanksgiving. And all this without even considering the public relations disaster that is his association with the platform.
This brings us to our old friend, the stock market. In the face of all this drama, Digital World's stock is up about 4% on the extension announcement day. And year-to-date, it has seen a nearly 10% increase, which suggests that the investors have more confidence in the company than a cat in a room full of rocking chairs. But let's not forget the little hiccup where Digital World had to settle with the Securities and Exchange Commission (SEC) for misleading investors by failing to disclose certain preliminary discussions about the merger.
Amidst all this, what does the future hold for Truth Social and TMTG? The extension might have given them a lifeline, but their destiny lies in navigating through a sea of legal challenges and negative headlines. They're essentially trying to cross a minefield blindfolded. And the fate of Truth Social and TMTG isn't just a matter of corporate survival. It ties into larger questions about social media's future and how influencers are shaping the industry.
Truth Social's launch was seen as a direct challenge to established platforms like Facebook and Twitter, with a conservative slant. However, targeting one side of the political spectrum is as risky as ice-skating uphill. As we wait to see how this saga unfolds, investors and industry experts will have their popcorn ready, watching every move that Truth Social and TMTG make. Only time will tell if they can survive in the cut-throat world of social media.