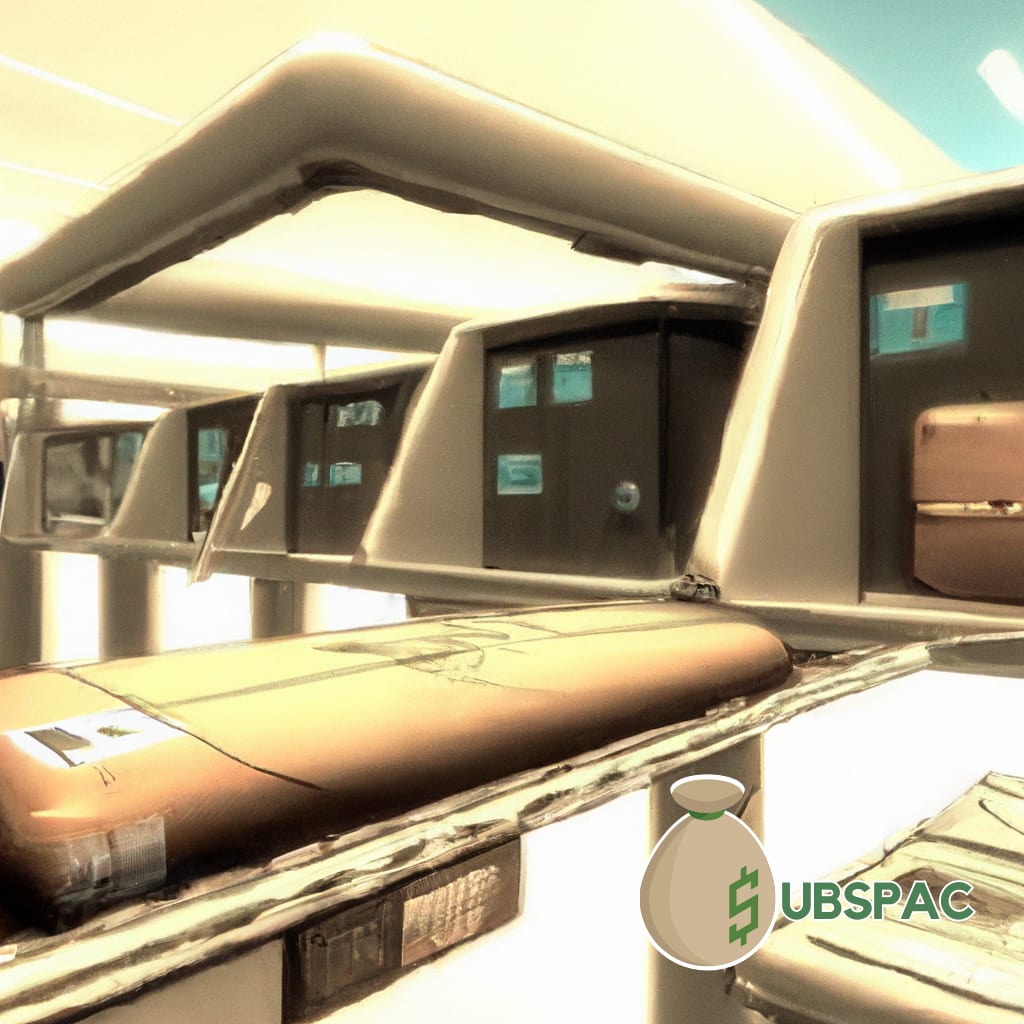 TLDR:
– ScanTech Identification Beam Systems and Mars Acquisition are entering into a definitive business combination agreement with a post-transaction enterprise value of $149.5 million.
– ScanTech specializes in computed-tomography baggage and cargo logistics screening technology, ensuring the safe transportation of items through airports.
Well, it looks like ScanTech Identification Beam Systems is all set to make a grand entrance onto the global financial stage, doing the Wall Street shuffle with Mars Acquisition, a blank-check company. Now, I don't know about you, but the term 'blank-check company' always makes me think of a kid in a candy store with an unlimited budget. But I digress; that's the name of the game when it comes to special purpose acquisition companies, or SPACs if you enjoy acronyms as much as I do.
The business plan here? A definitive business combination agreement. That's what Mars Acquisition and ScanTech are up to. It's not just your run-of-the-mill merger or acquisition. Oh, no. This is a 'definitive business combination agreement', which makes it sound as if they've decided to get hitched after dating for a while. They've even decided on a cute couple name for their joint listing on the Nasdaq Market – STAI.
Now, you might be wondering, "What's this going to cost us?" Well, the post-transaction enterprise value is a breezy $149.5 million, which includes an equity value of $197.5 million and $48 million in net cash. Seems like a lot, but hey, who am I to judge? I mean, the last time I checked my bank account, I had enough to buy a taco, maybe two if I stretched. So, what's a couple hundred million between friends?
Now, this isn't just any old investment deal. ScanTech is not your average, everyday tech company. Nope, they're in the business of computed-tomography baggage and cargo logistics screening technology. Essentially, they're the folks making sure your grandma's ceramic cat collection makes it through the airport unscathed, or ensuring that import of rubber ducks doesn't hide any nefarious additions.
And what's the timeline for this exciting merger? Well, the deal is expected to close in the first quarter of 2024. I know, I know, it seems like a long time to wait. But remember, folks, good things come to those who wait. Or so they say. I'm still waiting for my lottery win, but I suppose ScanTech and Mars Acquisition have a better shot at their $149.5 million deal.
So, there you have it. The future of baggage and cargo inspection is looking bright, folks. Or at least, it's looking like it has $149.5 million in it's pocket. And who knows? Maybe it's just the start for more tech companies to jump into the SPAC fray. Only time will tell. But for now, we wait, as the business world continues it's never-ending game of monopoly. And let's be honest, isn't that half the fun?