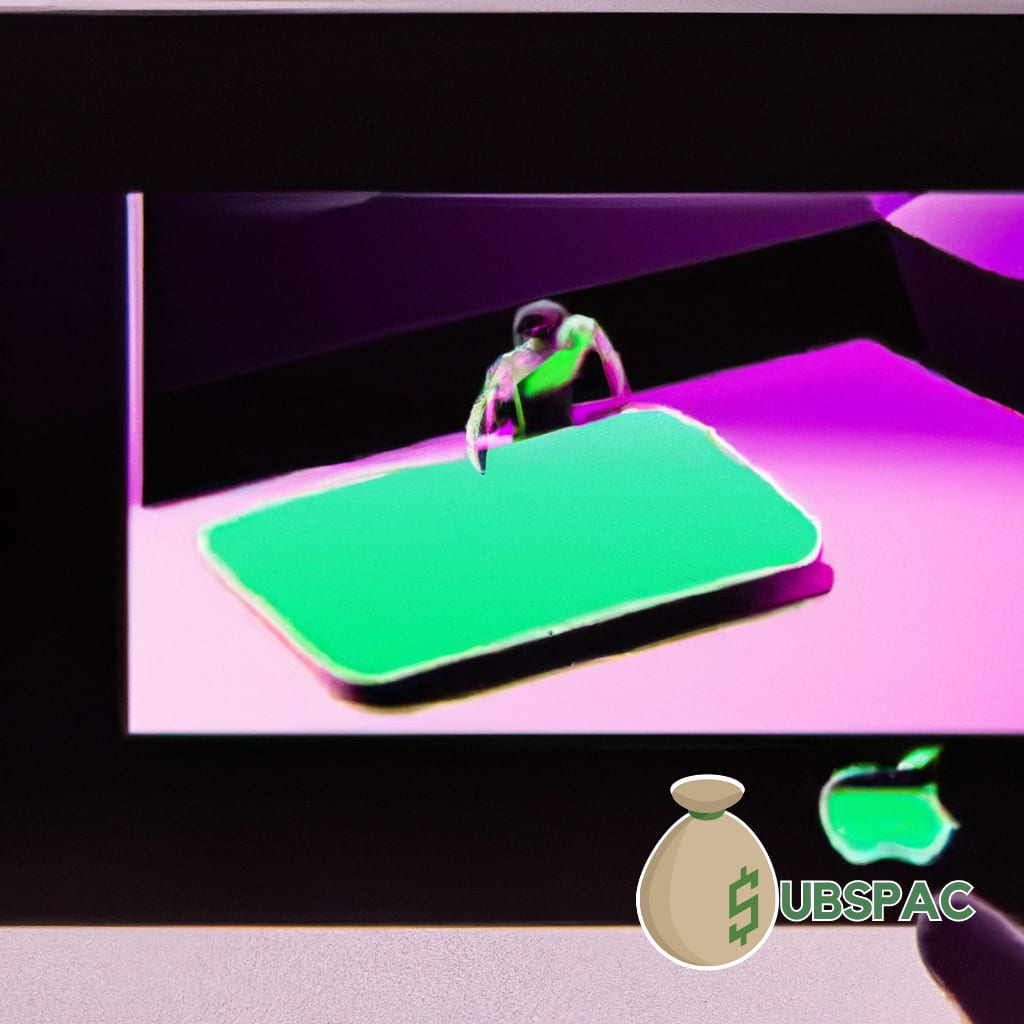 TLDR:
– Apple unveiled new products including the iPhone 15, Apple Glasses, and Apple Car, along with updates to existing products and software.
– Universal Entertainment can continue to operate as usual after a US judge ruled that they do not have to close their SPAC deal.
Well folks, Apple has done it again. The tech giant just unpacked a truckload of "new" and "revolutionary" products in its iconic circus, otherwise known as a product launch, at the Steve Jobs Theater. Top of the list was the much-anticipated iPhone 15, another testament to our insatiable thirst for sleek slabs of glass that make us feel important. This newest member of the iPhone family sports an A16 Bionic chip, because why not? They also threw in an improved camera system that promises stunningly detailed photos, perfect for capturing every strand of your cat's fur in excruciating detail.
But the real mind-bender at this year's circus was the grand revealing of the Apple Glasses. Tagged as "the future of personal technology," these spectacles aim to blur the line between reality and the digital world. They overlay virtual objects into your environment, which means your messy room can now be a battlefield, a classroom, a workspace, or even a movie theater. Don't we all need more excuses to never leave our homes?
Then there was Apple's surprise pivot to the automotive world with the Apple Car. I guess they've already conquered our pockets and wrists, why not aim for our garages? And let me tell you, this isn't just any car. No, no. This beauty promises to redefine transportation with self-driving technology and sophisticated design, all while murmuring sweet nothings about sustainability and a greener future. Such gallant words. It's clear that Apple's ambition extends far beyond your average tech company's dreams of world domination.
As if the iPhone 15, Apple Glasses, and Apple Car weren't enough, they also decided to sprinkle some updates on their existing products. The Apple Watch Series 8 now has expanded health monitoring features, probably to remind us of the heart attacks we're likely to have when we see the price tags. And let's not forget the new MacBook Pro, supercharged with the M2 chip, because who doesn't want to be more efficient while scrolling through social media?
Of course, we can't overlook Apple's software updates. iOS 16, the latest version of Apple's mobile operating system, has been revamped to improve productivity, accessibility, and security. They've also introduced macOS Monterey, the newest version of the desktop operating system, which includes a redesigned Safari browser, because change is always good, right?
As the curtains came down, Tim Cook, with a hint of a smirk, thanked us for our support and trust in Apple's vision. He spoke about how Apple believes technology can change the world. The real kicker was when he said, "Today's announcement is just the beginning of what we have in store for the future." As if the prospect of Apple's all-encompassing control wasn't enough, they end by teasing us with promises of more innovation. So here's to Apple and their uncanny ability to dictate our lives, one expensive gadget at a time.
On a different note, Universal Entertainment can breathe a sigh of relief. A US judge has ruled that they do not have to close their SPAC deal. This means the company can continue to operate as per usual, which is good news for those who have been sweating over the outcome. Communication during this period will be through mail or phone, as the offices remain closed to the public. Quite the contrast to Apple's hoopla, but then again, not all of us can afford to put on a show in the Steve Jobs Theater.