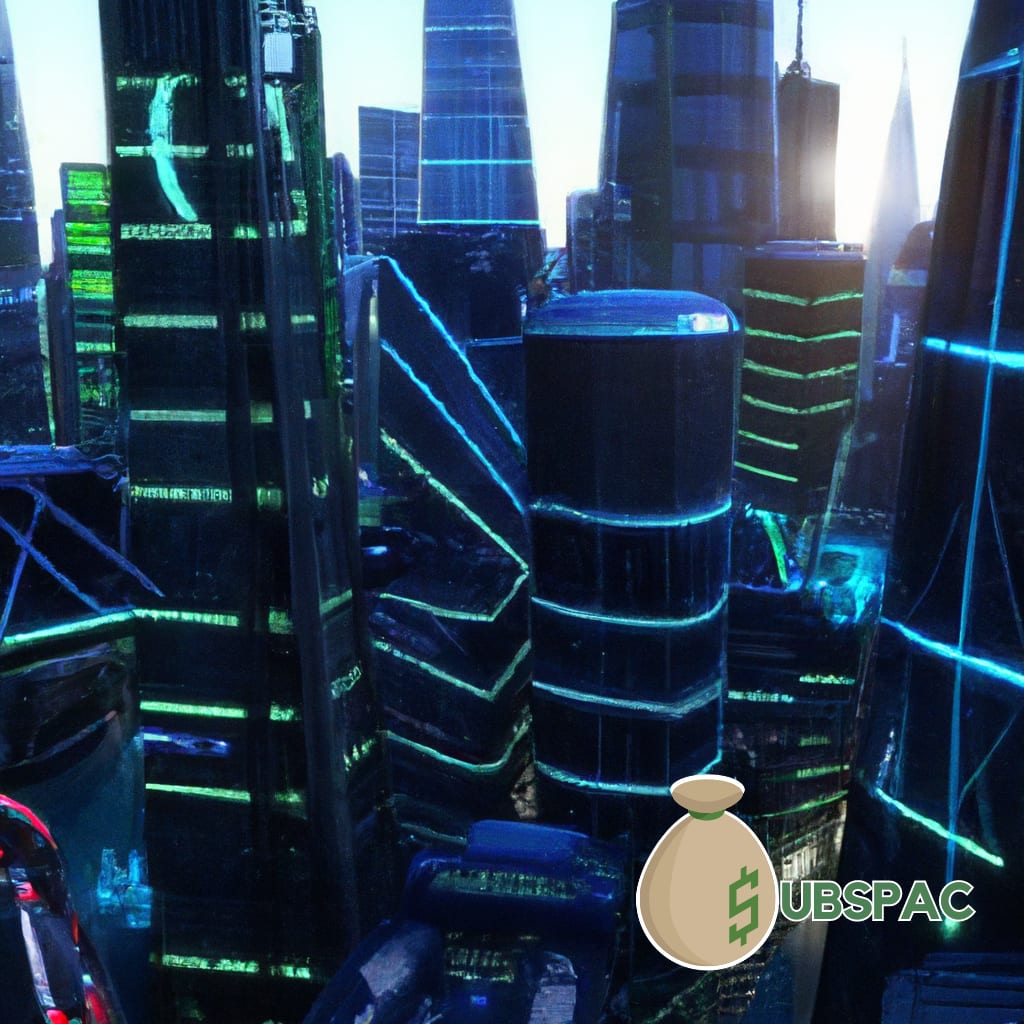 TLDR:
Financials Acquisition Corp announced a $1.25 billion stimulus to disrupt the Lloyd's of London insurance market and open it up to all investors.
This move by Financials Acquisition Corp will revolutionize the financial industry and create new opportunities for investors.
In news that has the insurance industry quaking in their proverbial boots, Financials Acquisition Corp, a daringly innovative, financial industry disruptor, announced its decision to stir the old pot with a massive $1.25 billion stimulus. Aimed squarely at the stubborn, age-old walls of the elite Lloyd's of London insurance market, this injection is as subtle as a wrecking ball at a garden party. Financials Acquisition Corp, in a move reminiscent of a modern-day Robin Hood (but with more paperwork), intends to dismantle the exclusivity barrier that's been the bane of investors for decades.
The implications of this move are staggering. It's as if the financial industry equivalent of the Berlin Wall has been torn down, only this time, the wall was made of cash, and instead of freedom, it's the Lloyd's insurance market that's been liberated. This paradigm shift is as unprecedented as it is ground-breaking, opening doors that were previously as accessible as a bank vault without the combination.
Financials Acquisition Corp's leadership, a visionary group with relentless pursuit for excellence, appears to be on a mission to redefine the future of the financial industry. The conventional has become the unconventional, the impossible now a reality. Sure, it's an audacious move, but it's audacious in the way that putting a man on the moon was audacious. This is not a company that believes in half measures.
Now, thanks to Financials Acquisition Corp's bold move, every investor can get a slice of the Lloyd's of London pie, a pie that was previously guarded by a dragon named exclusivity. Imagine the scene: a once impenetrable fortress, flung open to the public. The common investor, previously standing in the cold, peering in through the windows, now has a seat at the table. It's democracy, financial industry style.
In the grand game of business chess, Financials Acquisition Corp has made a checkmate move. The industry stalwarts can only watch as the status quo crumbles around them. The winds of change are blowing, and they're ushering in a new era of opportunity and innovation, all thanks to the relentless pursuit of excellence by a company that's not afraid to shake things up. So, investors, buckle up. The financial industry roller coaster has just hit a major twist.
Make no mistake, the financial industry will never be the same again. As the dust settles, the old guard will be left scrambling to pick up the pieces, while the rest of us marvel at the new financial landscape. So, raise your glasses, investors. Here's to a brave new world of opportunities, courtesy of Financials Acquisition Corp.