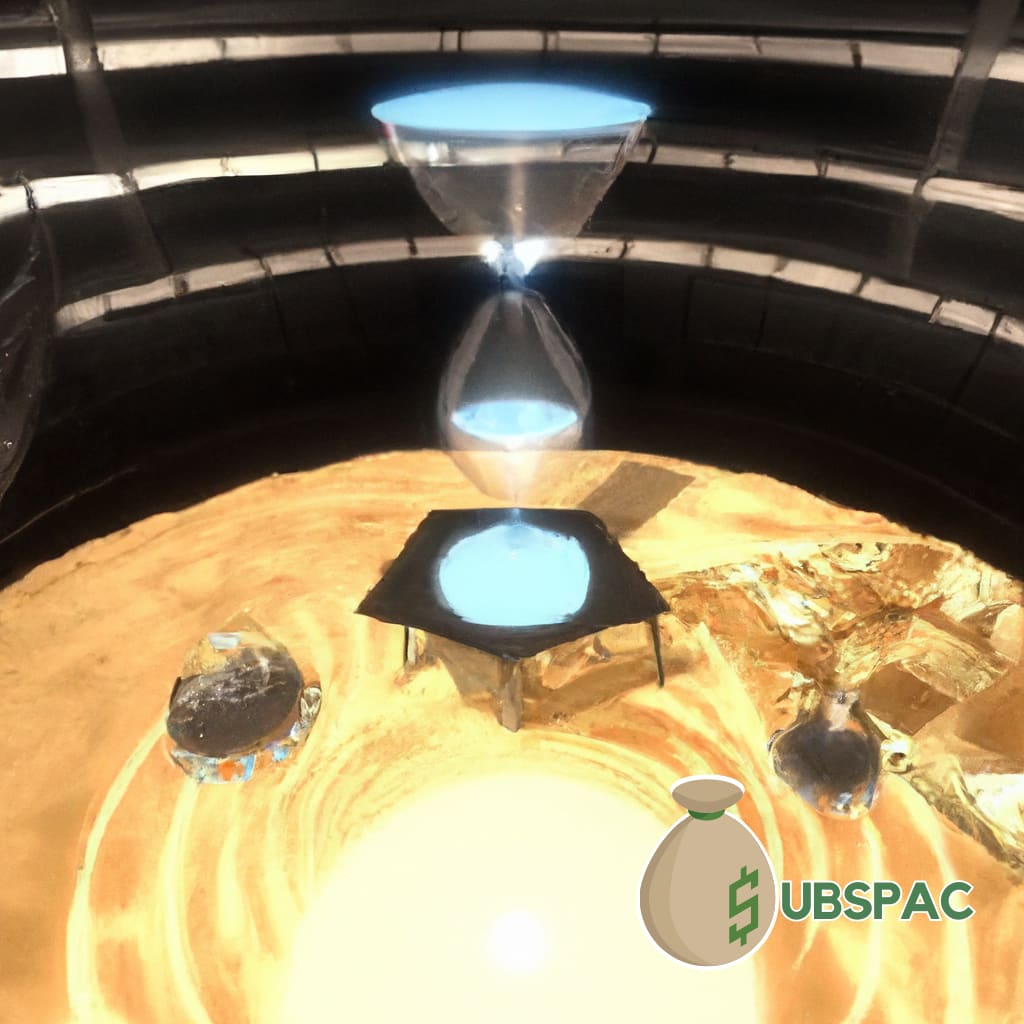 TLDR:
– Target Global Acquisition has extended their deadline to find a suitable company for a merger, showing their determination to find the perfect match.
– The company is committed to excellence and their unwavering pursuit of a business combination that meets their high standards and investor expectations.
It seems like Target Global Acquisition is playing a high-stakes game of musical chairs, and they've just hit the pause button. Who can blame them? The company, a master of the corporate equivalent of speed dating, has extended its deadline to shack up with a suitable company and make their relationship public. Now, they have a romantic rendezvous set for October 13th, or so they hope.
It's an interesting plot twist in the soap opera of corporate mergers. If they can't find their soulmate by the said date, they have promised to do the honorable thing and give the money back to the investors. It's like an episode of The Bachelor, only with balance sheets and shareholder meetings.
The company has shown that this isn't a one-off case of cold feet. They have the option to extend the deadline six more times if things don't go as planned. It's a clear sign of their unwavering determination to not settle for less, even if it feels like they're trying to find a unicorn in a horse fair.
Target Global Acquisition is also planning to make a grand gesture, like throwing $90,000 into their escrow account. It's like saying "I love you" in corporate language. Clearly, they believe in this venture and are ready to put their money where their mouth is. If they do find their corporate soulmate, the money will be returned to them. It's their way of saying, "We may be taking our time, but we're serious about this relationship."
This latest move from Target Global Acquisition is more than just an extension of time, it's a declaration of their relentless pursuit of greatness. They are not just looking for a suitable partner, they're looking for the perfect match. A business combination that aligns with their high standards and meets the expectations of their investors. It's like a corporate Cinderella story in the making.
The business world is waiting with bated breath for the announcement of Target Global's big match. The suspense, the intrigue, the speculation – it's the stuff of a financial thriller. Until then, we can only imagine the kind of innovative breakthroughs and collaborations that this quest might lead to.
In the grand scheme of things, this extension is a testament to Target Global's commitment to excellence and their determination to find the perfect match. It's like they're saying, "We're in this for the long haul, and we won't settle for less." Their unwavering commitment to their investors and the pursuit of the perfect business combination sets them apart from the rest.
So there it is, folks. The courtship continues. Who will be the lucky company to win the heart of Target Global Acquisition? Only time will tell. Until then, stay tuned for more updates, as we witness the transformative journey of Target Global Acquisition unfold right before our eyes.