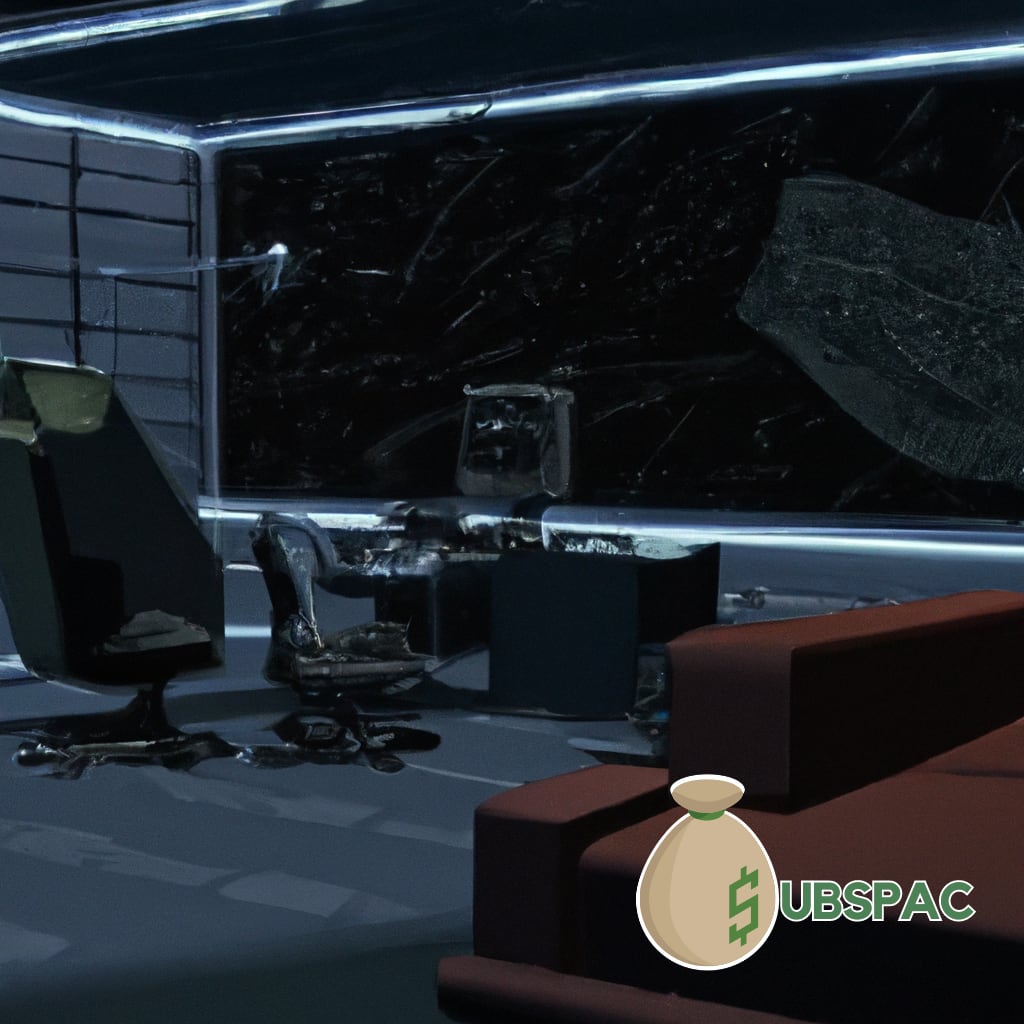 TLDR:
– A Special Purpose Acquisition Company (SPAC) with links to Avi Katz has sued a major player in the medical imaging industry, causing investor uncertainty and potential consequences for both parties involved.
– The lawsuit has implications beyond the courtroom, impacting investor confidence and potentially influencing future SPAC-related regulations.
Well folks, it appears the financial world has whipped up a fresh batch of drama for us to enjoy. In a surprising twist that has left many shaking their heads, a Special Purpose Acquisition Company (SPAC) with links to the high-profile SPAC maestro, Avi Katz, has decided to sue a major player in the medical imaging industry. This courtly showdown is taking place in Delaware's Chancellor's Court, the Tiffany's of the judicial world, no less.
The drama all started with the breached deal, first announced in 2022. Investors were eyeing this partnership like a kid with his face pressed against a candy store window. A successful merger would have catapulted the medical imaging outfit into the limelight while filling its coffers to the brim for expansion. Instead, what they got was a lawsuit from Avi Katz's SPAC alleging a breach of contract among other things.
The nitty-gritty of the alleged breach, however, remains under wraps, leaving industry spectators and investors playing a heated game of speculative Cluedo – who did it, with what, and where? The fallout of this lawsuit is like a financial domino effect. Investors, who were once dreaming of a hefty return on their investment, are now biting their nails as the stock price took a nosedive and wiped millions off the market value in a single night.
Avi Katz, once the darling of the SPAC world, now finds his reputation hanging by a thread. Once celebrated for his sharp business acumen and a string of successful transactions, this unexpected legal hiccup has left many scratching their heads. Despite all, Katz remains confident about his lawsuit, showing a dedication that would make a Spartan warrior blush.
The implications of this lawsuit aren't confined to the courtroom. It's like a ripple in the financial pond, shaking investor confidence and potentially impacting future SPAC-related regulations. The medical imaging company, once held in high regard, finds its reputation smeared with the taint of this lawsuit. Investors and potential partners might now hesitate before entering deals with them, afraid of a case of lawsuit deja vu.
As the legal battle rages on, both parties have high stakes in the game. If Katz's SPAC gets a favorable ruling, it could justify their claims and restore their reputation as a competent SPAC. On the other hand, a loss could turn them into the laughing stock of the SPAC world. Meanwhile, the medical imaging company could either restore investor faith with a successful defense or face dire consequences with a defeat, which could include a lack of confidence and potential business loss.
In the words of the ever-revered Steve Jobs, adversity can often be turned into an opportunity. Despite the current turbulence in the SPAC market, it has shown resilience and adaptability time and again. As this battle unfolds, the real test lies not just in the courtroom but in our ability to face this challenge and come out stronger. So, grab your popcorn, folks, because this high-stakes drama is just getting started.