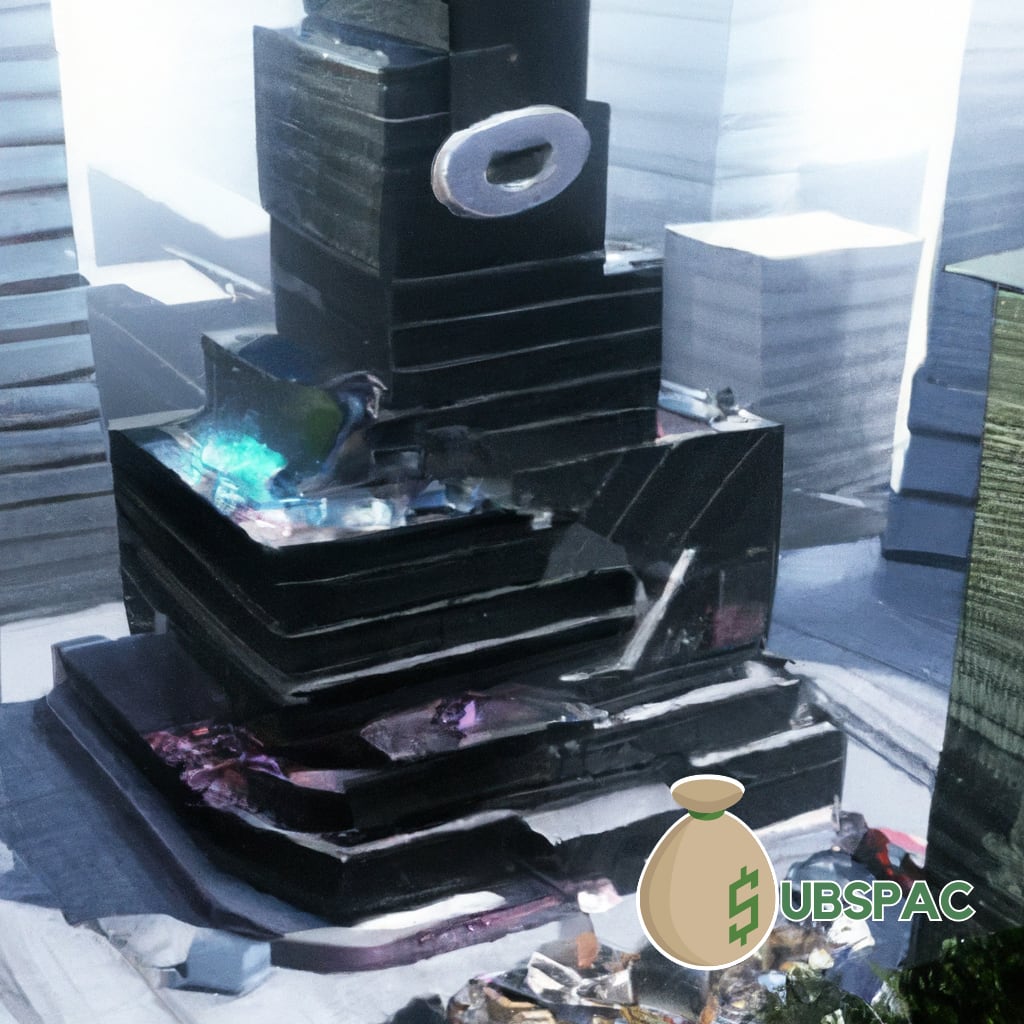 TLDR:
– Pono Capital Two's proposed merger partner, SBC Medical, experienced a significant drop in valuation, causing $200 million to vanish.
– Pono Capital Two has a history of performing valuation tricks, as seen in their previous merger with Irwins.
When you're an investor, you're often faced with the same magical act performed by a magician: the famous disappearing act. Except in this case, it's not your favorite bunny disappearing into a hat, but rather, it's a cool $200 million evaporating into thin air. Don't believe it? Well, you might want to ask the folks at SPAC Pono Capital Two for a front-row seat.
In a rather astonishing feat of financial wizardry, Pono Capital Two (NASDAQ: PTWO) recently waved its magic wand over the valuation of its proposed merger partner, SBC Medical, and voila! The valuation went from $1.2 billion to a mere $1 billion. As a result, investors and industry experts were left scratching their heads, trying to figure out where the $200 million had vanished.
Now, this isn't Pono's first rodeo. The company, known for strategic investments in a variety of industries, has been working towards the completion of this merger since it was first announced in February. But this sudden drop in valuation is akin to pulling a rabbit out of a hat, only in this case, the rabbit turned out to be a bit smaller than expected.
But wait, there's more! Earlier this year, Pono Capital performed a similar trick with Japanese air mobility technology developer Irwins. So, it seems that Pono is not just a one-trick pony, but rather a seasoned magician with a penchant for performing valuation tricks.
Meanwhile, SBC Medical, a Japanese company that operates aesthetic medical clinics, was preparing for an IPO on the Nasdaq with some help from consulting firm Heartcore. But, with this significant drop in valuation, it's like the company's dreams of a grand IPO just got a bit deflated.
This move by Pono Capital Two has raised more than a few eyebrows in the business community. After all, a $200 million drop in valuation isn't exactly pocket change. It's more like a treasure chest full of gold disappearing overnight. And while investors and industry observers look forward to further updates, the impact of this valuation slight-of-hand remains as uncertain as a magician's next trick.
So, what can we learn from this act of financial magic? Well, when it comes to mergers and acquisitions, it seems that things aren't always as they appear. One minute you're looking at a $1.2 billion company, and the next, it's a $1 billion entity. It's enough to make your head spin. And while it might be entertaining to watch from the sidelines, it's quite a different story when you're the one holding the disappearing rabbit.
In the end, though, one thing's for sure: when it comes to SPAC Pono Capital Two, expect the unexpected. And always keep an eye on your wallet, because you never know what might disappear next. Now, if you'll excuse me, I'm off to find my missing $200 million. I think it might be hiding with the rest of Pono's missing billions.