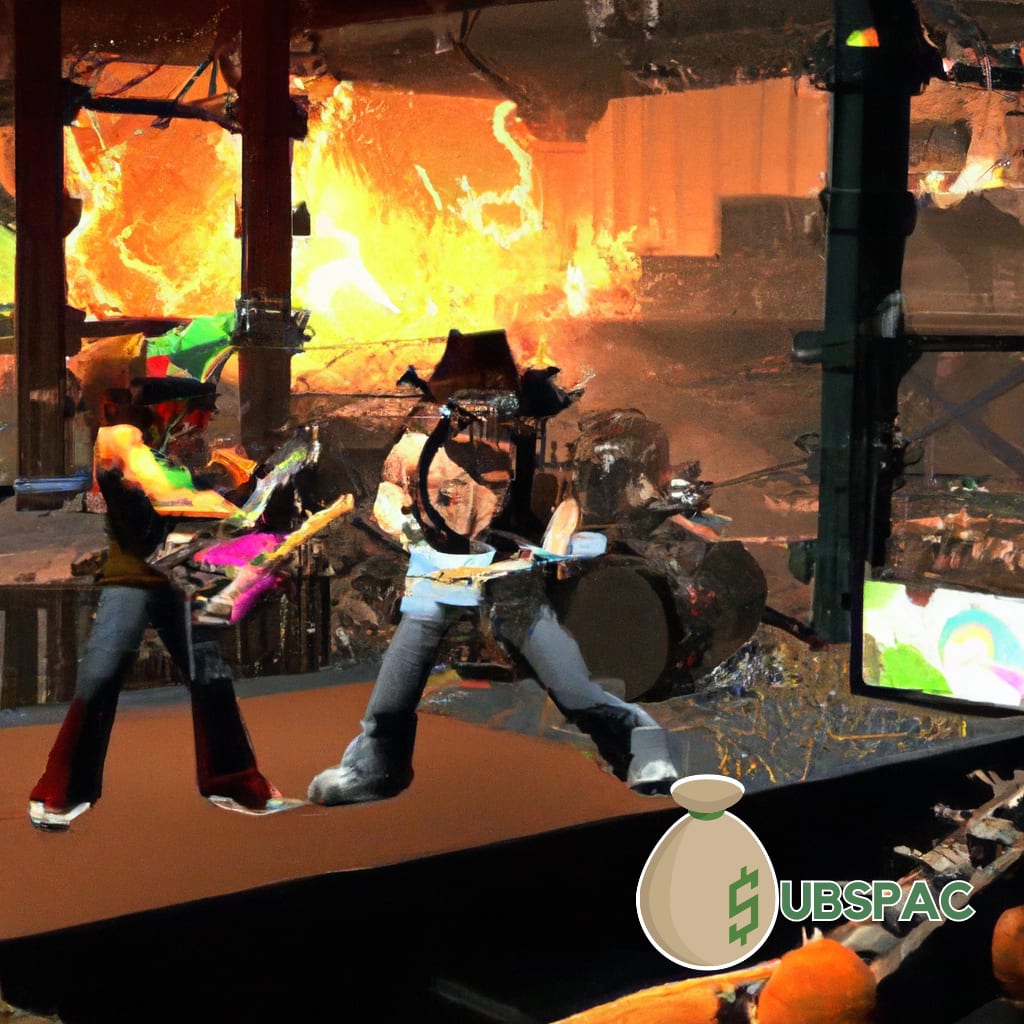 TLDR:
– ZZ Top and Lynyrd Skynyrd gave powerful performances, paying tribute to their fallen bandmates and proving that classic rock is still alive.
– The concert showcased meticulously crafted Southern rock, with a moving rendition of "Tuesday's Gone" and a set-closing anthem of "Free Bird".
This past Friday night, the Broadview Stage at SPAC turned into a battleground; a sonic slugfest between two rock titan behemoths. On one side, the Texas trio, ZZ Top, the other, Southern rock stalwarts Lynyrd Skynyrd. This co-headlining spectacle was aptly named the "Sharp Dressed Simple Man Tour". And folks, let me tell you, it was a night that would've given Beethoven a run for his symphonies.
ZZ Top came out swinging, opening the concert with a punch from their 1983 chart topper "Got Me Under Pressure". The crowd, having their eardrums rocked by the new bassist, Elwood Francis, wielding a custom "High Selecta" 15-string bass guitar like a Viking with a war axe. The fact that he only used three strings through the performance only adds to the mystery. It's like a chef making a gourmet meal using just a microwave.
Now, not to forget, ZZ Top's bandleader, Billy Gibbons, was practically exuding coolness from every single pore, while Frank Beard was hammering out heart-stopping beats. They paid tribute to their fallen comrade, Dusty Hill, and Jeff Beck through a video montage during "16 Tons", a cover of Merle Travis' song, that had the audience in a reverential silence. Powering through a sixteen-song set, ending with the sultry "La Grange", they proved that even after five decades of touring, they're not even close to their final note.
On the other side of the stage, Lynyrd Skynyrd, who apparently have been going through members like Spinal Tap goes through drummers. The fact that there are no original members left didn't detract from their performance. They were there to honor the spirit of the music and the legacy of their fallen bandmates, and they did just that. The crowd, or as they like to call themselves, "Skynyrd Nation", didn't seem to care who was on stage as long as the music kept playing.
Their fourteen-song setlist was a testament to meticulously crafted Southern rock, made even more poignant with the replacement of the Confederate flag with the state flag of Alabama. Their moving rendition of "Tuesday's Gone", a tribute to the late Gary Rossington, and their set-closing anthem "Free Bird", served as a touching tribute to all the fallen members of the band.
The evening kick-started with Uncle Kracker, who's gone from Kid Rock's DJ to adult contemporary radio regular, not a bad career move. His eight-song set left the crowd, though sparsely filled at the time, clamoring for more.
Despite a storm warning that had fans sheltering in their cars before the concert, and the doors opening later than expected, the SPAC staff were proficient in handling the eager crowd. It just goes to show, even Mother Nature can't stop the power of rock and roll. The "Sharp Dressed Simple Man Tour" proved that classic rock is still alive, still kicking, and still has a lot to offer.