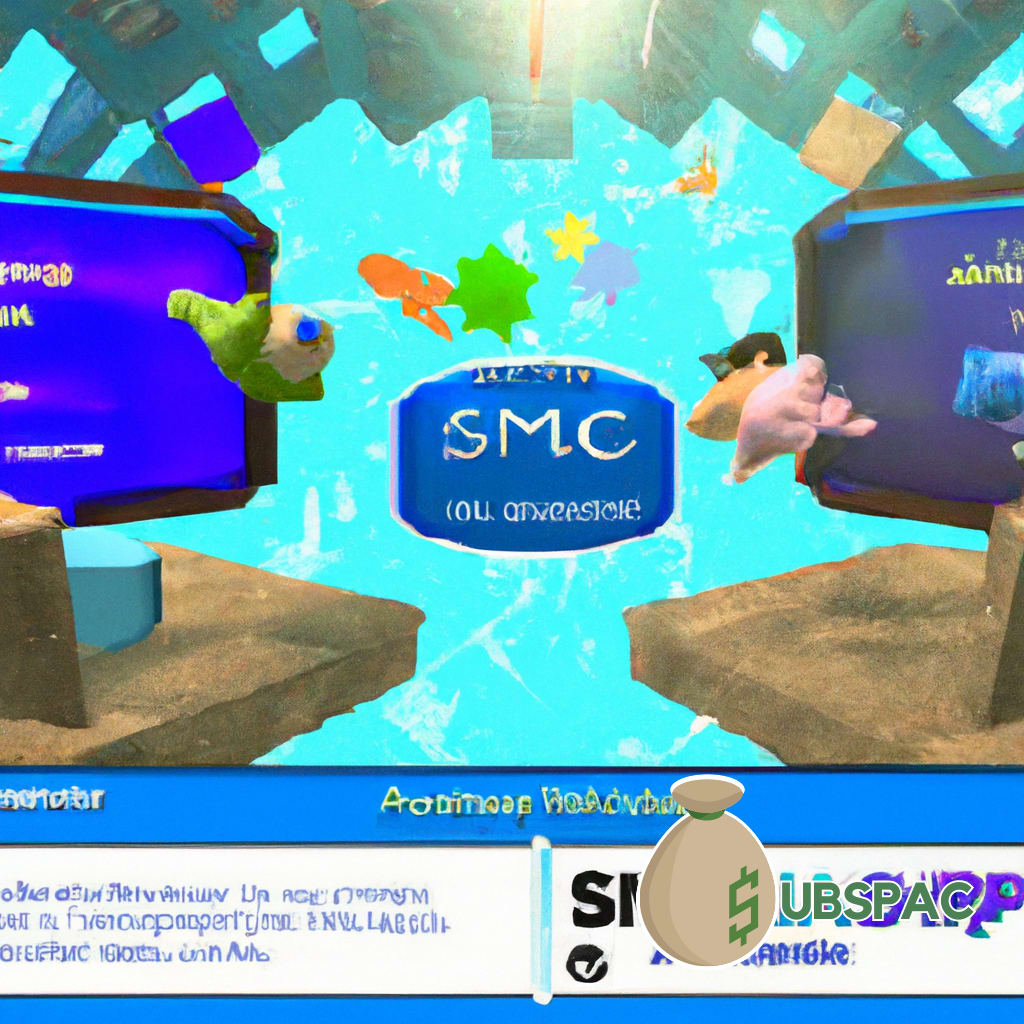 TLDR:
– Delaware Court of Chancery is scrutinizing SPAC deals, leading to legal challenges and potential consequences for sponsors.
– SPACs face an avalanche of litigation as their popularity and transactions increase, signaling the end of fast and loose deals and the need for accurate disclosure.
Well, well, well. It seems like the SPACs (Special Purpose Acquisition Companies) are getting a taste of their own medicine. You know, those magical entities that have no tangible assets, no business operations, yet somehow manage to raise a fortune through Initial Public Offerings for the sole purpose of acquiring an existing company—like some financial Frankenstein's monster. Once the darlings of the finance industry, they're now facing an onslaught of legal challenges. You'd almost feel sorry for them… if they weren't made of money.
The Delaware Court of Chancery, the judicial equivalent of your high school English teacher with an unhealthy obsession with red pens, is scrutinizing these SPAC deals. They're bringing down the hammer on questionable disclosures and hastily arranged mergers. Like a disappointing season finale, the honeymoon phase for SPACs is over, and the divorce proceedings are just getting started.
The recent court decisions underline the uphill battle defendants may face in SPAC-related lawsuits, especially when breach of fiduciary duty claims are involved. It's like the court is saying "You wanted to play in the big leagues, now deal with the big league problems." So, for the SPAC sponsors who are responsible for administering these financial behemoths, it's probably not the best time to start planning that yacht purchase.
In 2021, SPACs were responsible for over 30% of all transactions that took companies public. That's a lot of money being thrown around, and just like your eccentric uncle at the family reunion, it was only a matter of time before they drew attention to themselves. Now they're facing the consequences of their popularity: an avalanche of SPAC-related litigation.
But let's look on the bright side. The landscape of SPACs is evolving. The expectations and obligations for those involved are changing, much like a caterpillar transforming into a butterfly. But instead of wings, they might grow a pair of litigious antennae. The days of fast and loose SPAC deals are coming to an end.
In this brave new world of finance, accurate and complete disclosure will be the name of the game. It's like a new episode of a reality show: Will SPACs survive this transition and emerge stronger? Or will they descend into obscurity, relegated to the annals of financial history alongside the likes of tulip mania and the dot-com bubble? Stay tuned, because one thing is for sure: SPACs as we know them are evolving, and we're all just spectators in this riveting drama.