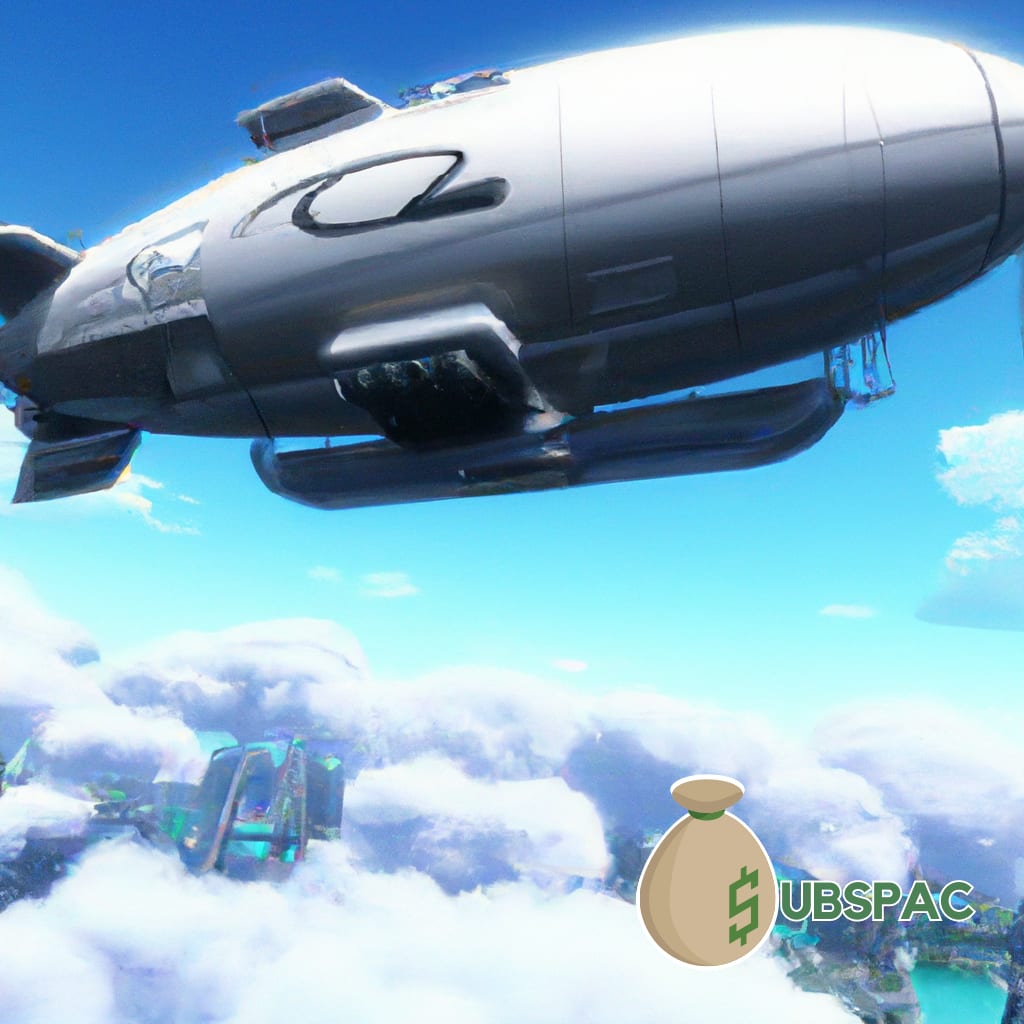 TLDR:
– Apple has revealed their latest creation, the Apple Airship AI, a tech-savvy flying machine that adapts to passenger preferences and prioritizes sustainability.
– The potential of the Airship AI is vast, from luxury travel experiences to efficient cargo transportation, and it will also offer super-fast Wi-Fi connectivity for passengers to maintain their digital lives while on the move.
Well folks, it seems that Apple has finally done it. They've pulled back the curtains and revealed the future of transportation, and surprise, surprise, it's not a flying car. No, that would be too ordinary for the tech giant known for revolutionizing just about everything it touches. Instead, they've given us a glimpse of their latest creation, the Apple Airship AI. A flying machine so advanced that it can practically make you a cup of coffee while navigating the skies.
Now, this isn't just any old airship. It's an Apple airship, which means it's probably more tech-savvy than most of us. The Airship AI is designed to adapt to each passenger's preferences, remembering your seat choice and even anticipating your in-flight needs. Can you imagine that? A machine anticipating your needs better than your significant other. But don't worry, I'm sure there's still some room for human error.
On the topic of efficiency, the Airship AI is committed to making our transport a little less harsh on Mother Nature. Harnessing solar and wind energy, Apple's airship is a testament to the company's dedication to sustainability. Now we can feel a little less guilty about our carbon footprint while enjoying panoramic views from the comfort of our personalized seats. Here's to hoping they've also figured out a way to make the in-flight meals a bit more palatable.
Now, let's talk about the potential of this sky-hovering wonder. From luxury travel experiences to efficient cargo transportation, Apple's latest creation could shake things up in a number of industries. Imagine world leaders discussing global issues while hovering above the clouds. Or, healthcare providers delivering vital services to remote areas. That's right folks, your next doctor's appointment could be in the sky.
And as an Apple innovation, let's not forget connectivity. The Airship AI will reportedly be equipped with super-fast Wi-Fi, allowing passengers to maintain their digital lives while on the move. From emailing to streaming movies or even attending virtual meetings, the Apple Airship AI is the epitome of a mobile hub. It seems that we're about to redefine 'working from home' too.
With its sleek, minimalist design, the Airship AI is not just a tech marvel but also a work of art. It's just like Apple to make us feel like we're living in a sci-fi movie. If this is the future they're promising us, sign me up.
So there you have it, folks. Another day, another groundbreaking innovation from Apple. An airship that could potentially revolutionize travel and various industries. The skies will soon be filled with these AI-driven, energy-efficient, elegantly designed airships. And as we eagerly await the official launch, one thing is certain, Apple's innovation train (or should we say airship?) shows no signs of slowing down.