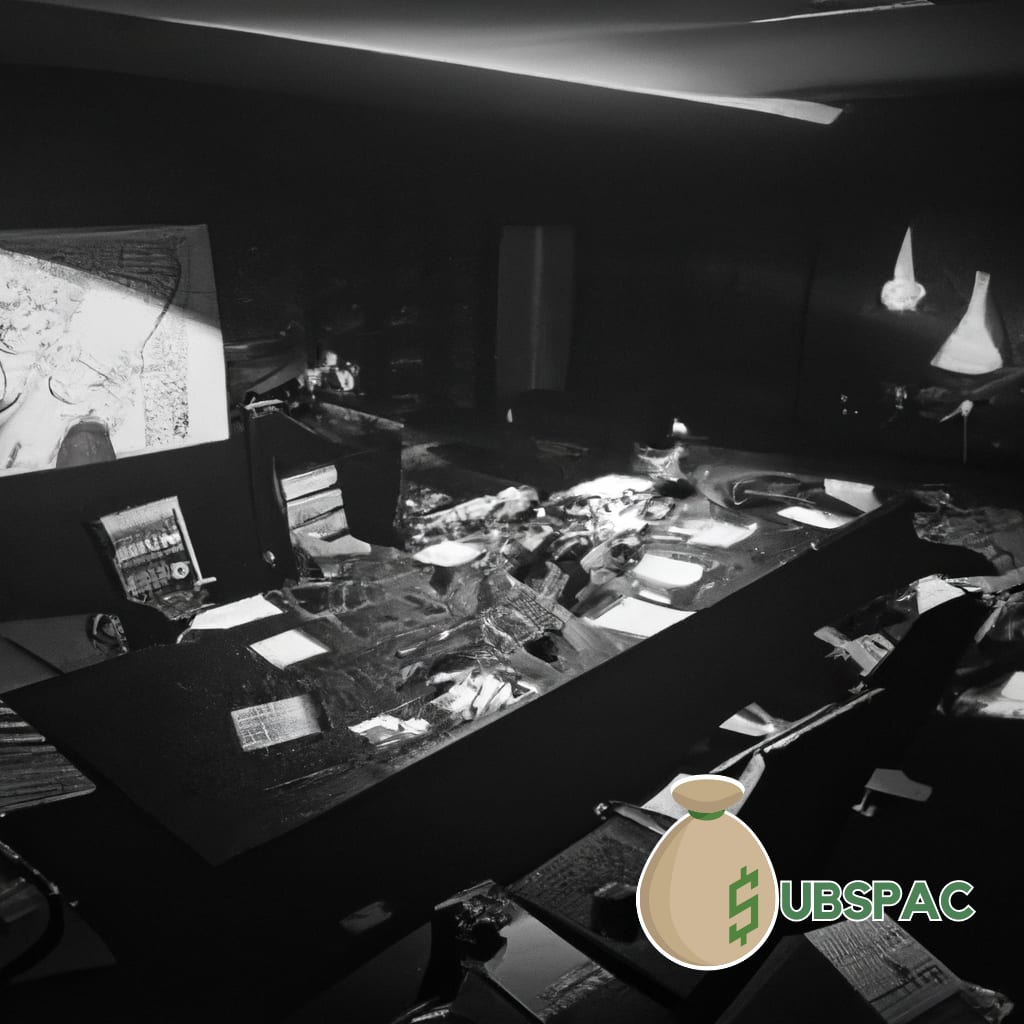 TLDR:
– 26 Capital Acquisition Corp. has announced its decision to liquidate after failing to complete a business combination with Tiger Resorts Leisure and Entertainment.
– The fallout from the failed merger resulted in allegations of contract breaches, a court intervention, and the need for 26 Capital to redeem its shares.
In a move that would make a soap opera writer blush, 26 Capital Acquisition Corp. is shaking up the business world with an episode that's less 'Days of Our Lives' and more 'Nightmare on Wall Street'. The Miami-based acquisition specialist, in a plot twist as shocking as it is unfortunate, has announced their decision to liquidate after failing to complete a business combination.
This unfortunate tidbit of the tale started when 26 Capital and Tiger Resorts Leisure and Entertainment planned a little get-together, also known as a merger. The plan? To take Tiger Resorts public and shake the corporate landscape to its core. However, like a romantic subplot in a daytime drama, the grand plan collapsed faster than a house of cards in a hurricane.
In a world where mergers are made and broken over coffee, the fallout from this one was hardly ordinary. Allegations of contract breaches were thrown around like confetti, and the Delaware Court of Chancery, known for its fair and impartial rulings, stepped in to play the referee. But alas, the court's decision was not in favor of 26 Capital, leaving the business community agog and 26 Capital staring down the barrel of liquidation.
In the world of mergers and acquisitions, the stakes are high and the risks higher. When two companies team up in the hopes of creating something greater, there's an inherent belief in the power of collaboration. But when that belief is destroyed, the consequences can be as devastating as a stock market crash. The bright future that 26 Capital and Tiger Resort envisioned together went up in smoke faster than a pile of counterfeit bills.
However, in the wake of this corporate catastrophe, come some valuable lessons. First, contracts are not just paper; they're sacred agreements that must be respected. And second, trust is the lifeblood of successful partnerships. Without it, even the most promising venture can crumble like a stale cookie.
As for 26 Capital, their shares will be up for redemption around September 25, bringing a tragic end to a potentially glorious journey. But even in the face of this corporate calamity, there's a silver lining. New opportunities often emerge from the ashes of failure. After all, it's in the face of adversity that our true nature is revealed. So chin up, folks. Let's learn from these mistakes, strive to build a future where trust and cooperation are paramount, and remember that even in failure, there's always potential for a comeback. Let's show the corporate world how to turn a disaster into a stepping stone.